FUTURE Foundation Robot Construction Challenge
Entries
The FUTURE Foundation exists to advance robotics and technology through education.
Build a mascot for your team out of VEX Robotics components. Your mascot can cheer for your team, dance, shoot (safely!) confetti, wave flags or anything else you can picture your mascot robot doing to support your team.
Finalists
Our mascot is meant to be a helpful tool to encourage our team. With the ability to carry tools and display our teams logo, this robot is not only fun, but practical too. When designing our robot, we thought out what cappabilities we would like our robot to have. Carrying the tools seemed to be a useful idea, especially when we considered how many times we have asked each other, "Where'd you put the alan wrench?" Our team also found it fun to have our robot display our teams logo.
Read more
---
---
Our mascot's name is Rob. We combined thoughts of adorable fictional robots and came up with Rob's design. We originally had the idea of a walking robot, but the current VEX parts that we have were limited. We were still able to create a mobile mascot with his four wheel base. We based his 'light up eyes' off the Disney robot "Wall-E". He's inspirational to our team and to others. He distracts other teams with his adorableness. He waves flags based on which team (Red or Blue) wins a match and dances around. When you look at Rob's outline, he looks a little bit like a...
Read more
---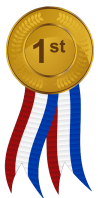 Our mascot is designed to soar above the crowd because it is mounted on a Vex metal backpack and integrated stand which can be worn as a backpack or set up on display in a pit area. The robot can be controlled manually or set up to run autonomously meeting visitors that it detects using Vex range finders. The beak and head are powered by Vex servos while the body and neck are powered by a high torque motor geared at seven to one. Each wing is a double four bar using a combination of chain and sprocket and links powered by one high torque motor geared to twenty one to one. Sound is provided...
Read more
---
Geoff is a robotic bust of the school mascot, a Patriot. His skeleton and all moving parts are designed from VEX components, while his exoskeleton and features are 3D printed. Robotic features include: moving shoulders, elbows, neck, jaw, eyes, a confetti cannon, and a chassis. Geoff has become a beloved member of our school.
Read more
---
Rambot X is designed to bring energy to the crowd at any VEX competition. It is design to distribute candy at the push of a button, it can also transform from quadruped mode to biped mode. Rambot X can also breath out smoke, and celebrate a win with streamers that fly out its back. Rambot X has glowing green eyes to scan the crowd for friendly faces. Look for Rambot X at the next VEX competition!
Read more
---
Here is our official VEX Skyrise mascot! Arby (RB) really helped us promote team spirit, and promote VEX throughout the comeptition, and brought joy to lots of people!
Read more
---
Our Mascot promotes the VEXMEN logo and wows the crowd with its helicopter like blade and flashing lights. It can drive around the crowd at an event. The 91C Mascot made its debut at the 2015 Downingtown Open VRC event.
Read more
---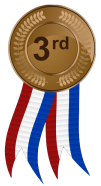 Our School Mascot is a Duke so we designed a Robo-Duke to go with our school Mascot and our team name Robo-Dukes. We even made a mini- Engineering notebook to go with our Mascot Bot. He has appeared at several community event to showcase Robotics and attended the Battle of the Bridge tournament. He is made entirely of VEX parts except his hat and clothing.
Read more
---
This is BentlyBot. He is a robot Cougar, the mascot for our school!
Read more
---