VRC Girl Powered Online Challenge Sponsored by Google
Entries
Girl Powered is an initiative to redefine the face of STEM by creating a more inclusive environment for all students within the robotics community. Together, with the support of the entire community, we strive to encourage equal participation of young women and men in competitive robotics. We want to use this challenge to show the robotics community at large just what it means to be a Girl Powered VEX Robotics Competition team!
Things to keep in mind for a successful submission:
When you hear the phrase, Girl Powered, what comes to mind? How is it reflected in your team's approach to robotics?
Share how your team has taken initiative to create a more inclusive environment that attracts a diverse group of students.
Share how each team member has tried various roles on the team (everything from designing, to building, programming, strategy, awards, etc.). Explain what you learned through this experience.
How do you believe diversity of perspective changes your robot design, your team chemistry, and even your ability to succeed?
Who is your STEM role model and why? Does this person inspire you to have a more inclusive team / program? How?
We want compelling, engaging stories that give us insight into how you've taken the Girl Powered initiative and incorporated it into your experience on a VRC team. The benefit of having a diverse team will become apparent through your individual stories.
Entries
---
Join HBS saBOTage in their journey to success.
Read more
---
---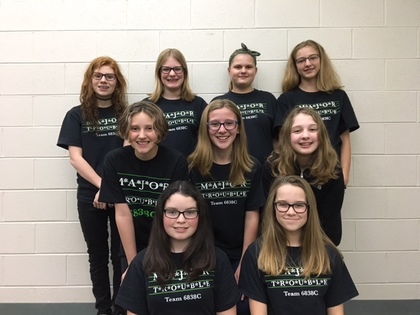 Read on to see how our all girls team Major Trouble is helping to break through the gender stereotype that robotics is just for men.
Read more
---
---
---
My name is Ana Green and here is my entry for this online challenge.
Read more
---
I think it has been an honor to be apart of such a supportive and welcoming team. This team was inspired by "Girl Pwoered" because we want to show the community what girls can do behind a computer. It all started because it would be one girl in an all- guys team, and us girls were looked down upon. The guys underestimated us and we wanted to show our capabilities and worth through our skills.
When we hear "Girl Power," we think of girl empowerment. It shows importance because there a initiative purposely for us and it makes us feel special, like we belong in...

Read more
---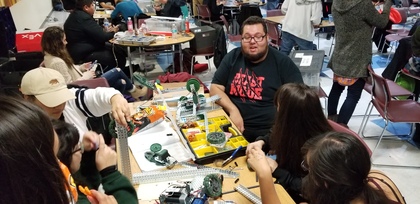 quincygirlsrobotics2017@gmail.com
Our team thinks the Girl Powered initiative is an important one that empowers teen girls to dabble in STEM, more importantly it shows us that even though us women are underrepresented in STEM but with everyone's overall push towards enough representation with girls in STEM we all feel more inclusive with the efforts many groups like Girl Powered try. Girl powered in our words is women empowerment, a push for inclusiveness in STEM, especially in robotic. Girl Powered gives our team a moral boost, showing us that...

Read more
---
---
---
This paper is about the history and mistakes the world has made. This paper shows ways girls can be involved, and ways girls have previously been mistreated. Our history encourages women to try harder and try harder to be more successful then others.
Read more
---
---