Make It Real CAD Engineering Challenge Sponsored by Autodesk ®
Entries
Have you ever wanted a particular component for your robot that was not included in the kit of parts? Do you want to design and make something unique that sets you apart from your peers? Then the "Make It Real CAD Engineering Challenge" is for you! Autodesk is sponsoring this challenge and giving you a chance to focus your passion for CAD and apply your skills to solve a real world design issue.
In this challenge, you will use the same Autodesk 3D design software used by professionals to conceptualize and model a new part for a robot that improves its functionality or overcomes an existing problem. The new part must be designed to fit an existing robot, and may consist of multiple pieces that form one part design. The robot may be a competition robot (VEX, FIRST, BEST, PLTW, SkillsUSA, TSA, etc.) or another robot that performs an interesting task. To make it even more exciting, you will also have the option to compete for a "bonus prize" by 3D printing your custom part! Note that your 3D printed part from this online challenge may be used in the VEX U competition, but not in VRC or VIQC.
To help you succeed, access to Autodesk software is available at no charge to students. In the Make It Real CAD Engineering Challenge, you must use either Autodesk® Fusion 360™, Autodesk® Inventor®, or Tinkercad™ to model your custom robot part. Whether you've used the software before or are brand new to CAD, the Autodesk Design Academy provides lessons and video tutorials for all skill levels.
To get started, carefully read the complete challenge requirements on this page. Then visit the Autodesk Design Academy challenge page to download software, watch tutorials and learn how to create custom parts. When you're ready, return to this page to submit your entry.
The future is yours to design, and we can't wait to see how you change the world!
Winners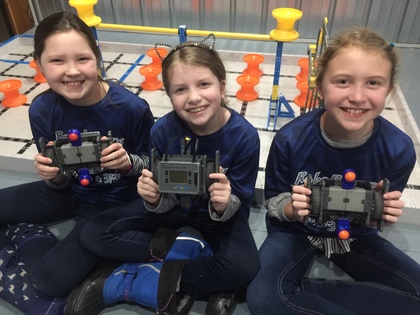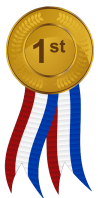 //---------------Brief Introduction---------------
Team 1313A - RoboRunners (Elementary VEX IQ)
In many beginning level VEX IQ workshops and classes, we have helped kids build their first robot. An easy beginning design is the VEX IQ Speed-Bot. We made this part because when kids drive a VEX IQ Speed-Bot on carpet, or play this year's "Next Level" IQ game, the "standoff and connector" that sticks down gets stuck on carpet or blue barriers and drives jerky. This is a problem if you want to use the Speed-bot on anything other...

Read more
---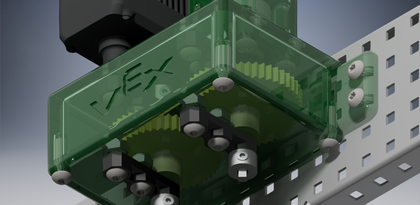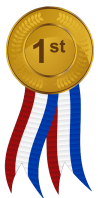 VEX Linear Actuator
PLEASE READ THE LINEAR ACTUATOR PRESENTATION FOR DETAILED EXPLAINATIONS AND PICTURES
The VEX Linear Actuator converts rotational motion into linear motion. The linear actuator is designed to substitute the pneumatic system. With the linear actuator, only one motor is required to create linear motion as opposed to the two motors lost with use of pneumatics in the VEX competition rules. The design of the linear actuator is focused on compactness, which results in the VEX V5 motor being placed beside the linear motion...

Read more
---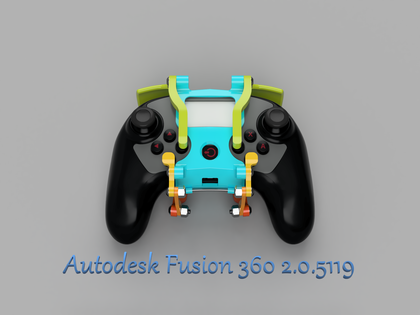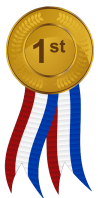 Jasper Kosa
MCC Robotics
The Goal:
---
The motivation to create this part was simple, to increase the number of buttons accessible on the V5 controller while simultaneously maintaining control of the joysticks. By default, there are only 4 buttons that can be pressed with the user's index fingers on the front face of the controller. I have always disliked the lack of rear buttons on most controllers, why would you not want more inputs accessible at any time? So to...

Read more
---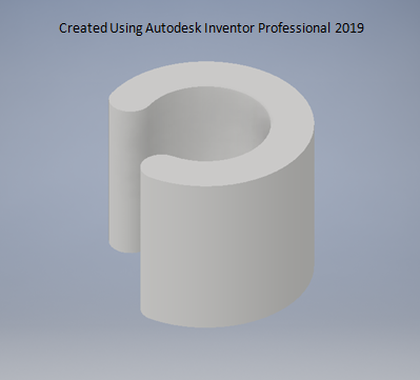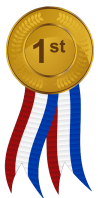 The VEX Clip-On Spacer is the solution to the struggle of spending hours attempting to fit a spacer in a tight corner. This simple, yet innovative spacer can be slipped on without removing the axle from the part. No more having your entire gear assembly fall off the axle while you are trying to fit on a sixteenth!
Please look below to see more information in our final diagram, full report, and pictures.
Read more
---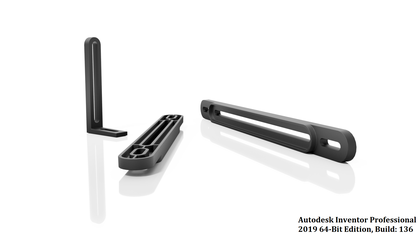 V5 Mounting System
CAD and Report by Devin Ho
3D Printing and .stl Conversions by Alan Onuma
Introduction
The V5 Mounting System is an extension of the existing parts used to mount V5 Electronics. There is no way to mount the V5 Brain, Battery, Vision Sensor, and Radio in ways other than what the flanges, battery clip, or existing screw inserts allow. This means that teams must use bulky and inconvenient metal structures to mount these parts in different orientations. These parts allow teams to mount their V5...

Read more
---