Community Award Online Challenge Sponsored by Google
Entries
The Community Award Online Challenge Sponsored by Google is presented to either VRC and/or VEX U teams that make a positive impact on STEM education opportunities in their community through leadership, outreach, mentorship, and support. The winning teams made many contributions outside their own school or organization that helps students, teams, coaches or mentors. Contributions may span multiple seasons. Contributions are not limited to REC Foundation or VEX Robotics programs; they may include any robotics or STEM education program.
The submission will show the team's impact on one or more of these STEM education opportunities in their community, outside of their own school or organization:
Leadership or outreach to recruit new robotics teams or start new STEM programs or facilities.
Leadership or outreach to recruit new students, coaches, mentors, event partners or volunteers.
Leadership or support for registered VEX Robotics teams, competitions, or tournaments.
Leadership or support for registered workshops such as Girl Powered events.
Leadership or support for competitions, fairs, or programs in any STEM field.
Mentorship for robotics teams.
Any other leadership or volunteer support in the community related to STEM education or STEM activities.
Additionally, the submission will be judged on creativity and quality of the video.
The submission will be a video not to exceed 195 seconds (3 minute video and 15 seconds of required credits) that highlights the team's community-wide contributions to STEM education programs. The video will be posted or uploaded to a video streaming service, and a link to the video will be submitted through the REC Foundation Online Challenge website.
Winners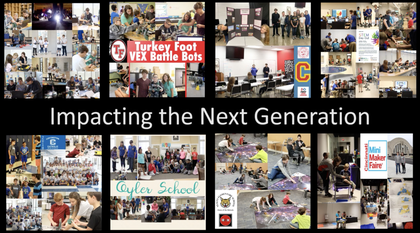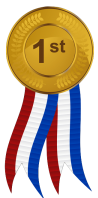 Impacting the Next Generation
We are team 41091A Revelation Robotics. A couple years ago, we had a revelation. This revelation led us to outreach to our Northern Kentucky/Southern Ohio community, engage students in the area, mentor kids and teams, and impact the next generation.
This video shows our journey from start to present of how we have accomplished these goals through volunteering and...

Read more
---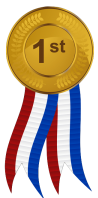 We are team 94927A from Morgan Hill, CA. We wanted to share the oppurtunity of robotics with others who need it. To do this we collected donations and started vex robotics programs both locally and internationally. We donated shipments to a school in Ghana, Africa and our team leaders taught the stuents there all about STEM during the summer. We then went to El Toro, a local public school in our community and introduced robotics to the students there. Later this January we are going to go to Sacred Heart of the Nativity, a school in the San Jose community to try to have a major...

Read more
---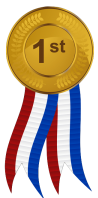 This is 6526G's entry for the 2020 Community Award Online Challenge Sponsored by Google.
In this video, we highlight the multiple community outreach Damien Spartan Robotics participates in. We follow the students as they discuss the multiple STEM programs Damien has started throughout the years and how these programs have impacted the community. From past collaboration with St. Lucy's all-girls High School, to Annual Summer Camps, and Middle School VEX IQ Grant programs, the Damien Spartan Robotics program has a huge impact on the community. Then, the students discuss the...

Read more
---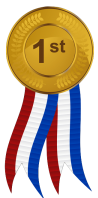 We're 2602 G-GOATs from Hopkinton High School (Hopkinetics Club) and we wanted to give back to the community by giving a glimpse of STEM to young girls and boys. We also raised money for female education around the world in places such as India, Brazil, and Pakistan. We hope you enjoy the video of our award.
Read more
---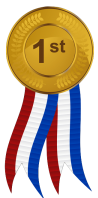 This video shares the journey of VEX Robotics team #373 as they reached out to the community to share robotics and STEM with more than 48,000 people in 2019. Our goal is to open doors of opportunity in STEM while helping the youth of our state find their people!
Read more
---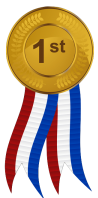 Team 82855G from STL Robotics is a team of eight enthusiastic members. STL robotics is made up of 60 people in six different teams with an additional 50 members in the robotics club. As leaders of this diverse school robotics community, members of team 82855G have provided assistance for other struggling teams, acted as teachers for programming and hardware aspects of robotics, and ensured the development of a strong, positive community to be formed within the school environment. 82855G has done multiple presentations at elementary schools that focused on promoting STEM courses and careers...

Read more
---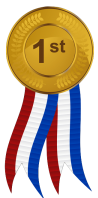 Galen VEX - Engaging our Community.
Galen VEX started in October 2016 as a group of 5 interested regional Students. We now have 30 students in our program, and have represented Australia at the VEX Worlds in 2018 and 2019. Through our passion for VEX we have encourage, mentored and inspired other schools/teams to join the program. We now have 16 local teams, and that is expanding at a rapid rate, with more schools looking to join the 2020-2021 season.
Throughout our journey we have continued to work with our community, engaging the young and...

Read more
---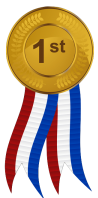 Eastwood Roobtics Presents its Community Award. Eastwood Roobtics is proud to say that we have impacted the El Paso Area in terms of Robotics and STEM. We have always promoted Robotics, by doing presentations, hosting tournaments, doing summer camps and partnering with local companies to raise money for the largest Girl Powered in the world and more. We are proud of all our work and here is 2019-20 Community Award video.
Read more
---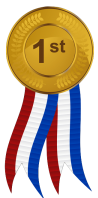 This is our community award submission, where we highlight things we've done for the community like hosting camps, classes, GirlPowered Workshops, and tournaments.
Music: (No Copyright) Inspirational Cinematic Background Music For Videos and Films - by AShamaluevMusic

https://www.youtube.com/watch?v=VjQOs4P1cCQ
Read more
---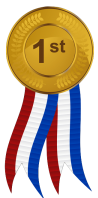 449X is an brand new independent team from Riverside, California with two members. Though Tower Takeover is our first season as 449X, one member started out in the In The Zone season. For this submission, we wanted to show our passion for robotics and STEM fields and how we incorporated that into our community. In such a short time, we've been able to impact our local area through workshops and starting new STEM programs for others to expand their interests.
Read more
---