VEX Photography Online Challenge Sponsored by VEX Robotics
Entries
The VEX Photography Online Challenge was introduced in 2015 and received 196 submissions. Since then, this challenge continues to receive the most Online Challenge submissions every season. In this challenge, students submit a photo that best represents what they love about being involved in robotics. The challenge is to upload just one photograph that tells a complete story, focusing on a favorite aspect of VEX IQ Challenge, VRC or VEX U. The chosen photo should convey an emotion, specifically the feeling you experience when you are doing what you love most.
Winners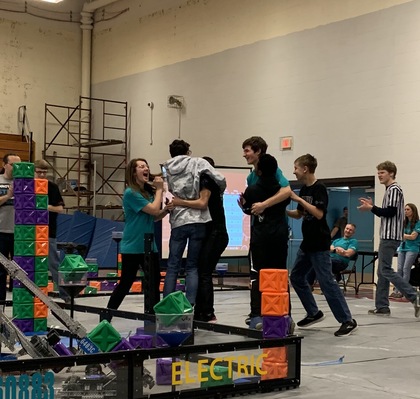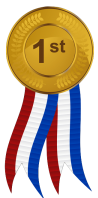 After getting close in several competitions, my friends on teams 6403C and 60883D pulled through and won their first competition this season. Their hard work finally paid off after receiving a well-deserved win against some difficult opponents. This image conveys the passion and emotion that students feel when they overcome tough obstacles in the competition.
Read more
---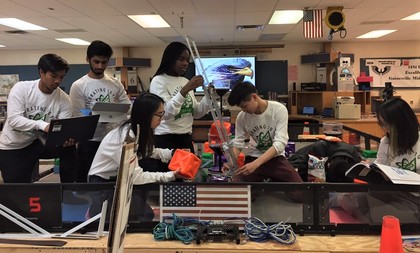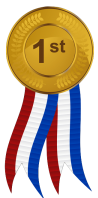 Being high schoolers with busy lives, we sometimes (okay, maybe more than sometimes) procrastinate. VEX Robotics isn't an exception. While trying to magically revive a busted motor or finding the one misspelling in a 200 line code the night before can bring enough stress to turn our hairs the color of a C-Channel, we love it. The exhilaration of the deadline, the rush from the carbs, and the single stroke of genius that only occurs at 2 am is enough to bring The Innovators together as a family. What we love most about VEX is how it brought us closer.
Read more
---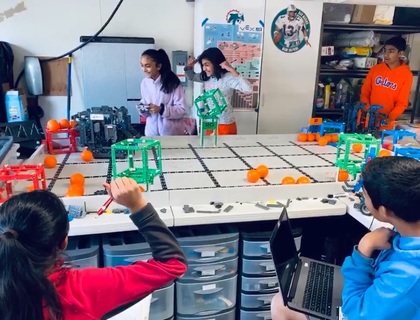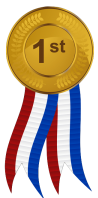 We chose this photo because it shows how much joy and wonder we feel when competing in robotics. In this practice skills round, we scored 110 points! Our five team members bring different strengths to our team. As you can see, Monika is writing in the engineering journal, Krish is programming on the computer, Sushant is building another robot prototype, and Shayla and Supriti are practicing driving. Whatever the role, our team members always support each other's efforts, which is why the title of our photo is, "Teamwork is Dreamwork."
Read more
---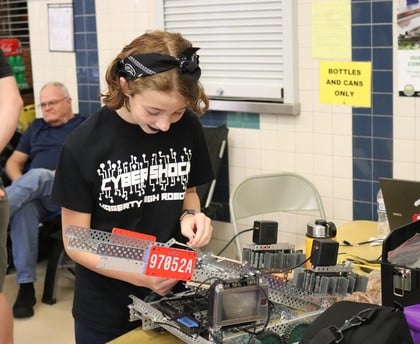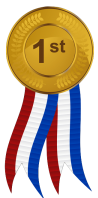 It's no secret that robotics is a high-stress activity, full of educational and social challenges that stretch students into an entire new realm of possibility. Abby, pictured here, is a new member of our team but has thrown herself straight into the competition atmosphere. The picture shows her working on our inner platform hinges, decked out in our noticeable black lipstick and spirit wear held dear to our team. Abby's willingness to learn, fail, and learn again represents the core message of robotics - to teach engineering skills for a brighter future. Even just watching her fix...

Read more
---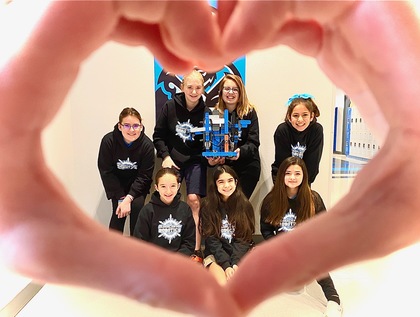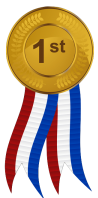 Robotics is not all about making a robot and winning. In robotics we learn new things, inspire others, and make new friends. Throughout the year we have accomplished a lot putting our hearts into what we build. The friendships we have made and experiences we have gained are invaluable to us. We can't wait to showcase what we learned and compete.
Read more
---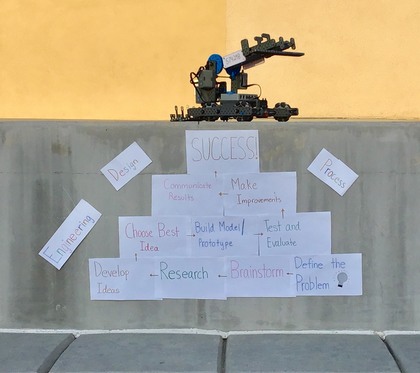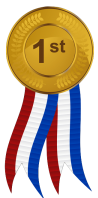 This is our submission for the VEX Online Photography Challenge. We call this picture, "The Progression Scale." It shows the progress, from developing ideas to a finished product. This exact process made this amazing robot which allowed us to qualify for the state competition twice.
Read more
---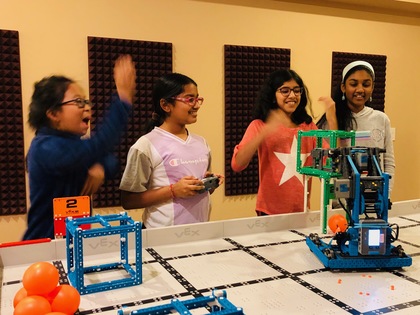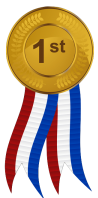 This picture shows the moment VEX IQ team 92H successfully placed the green cube on the high platform. Team members are rewarded with their efforts: Chloe swings her arms up high with great excitement. Akshara shows her calmness in control. Malaika dances with joy. Reyna checks to make sure the cube is scored with satisfaction.
Read more
---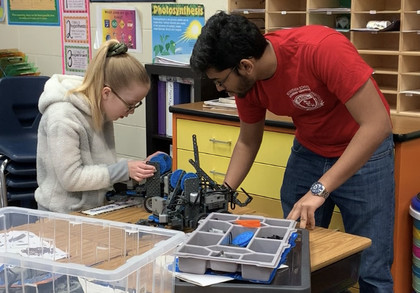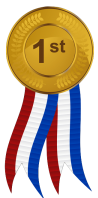 Three and a half years ago, our city was introduced to the robotics world for the first time. Since then, we have not only worked to build our own program, but to establish VRC and VEX IQ teams in our community. As amazing as perfecting and competing with your own team's robot is, there is nothing more self-gratifying than helping inspire the children with aspirations in STEM fields. We believe that the most important aspect of robotics is not what we do today, but how we educate the innovators of tomorrow!
Read more
---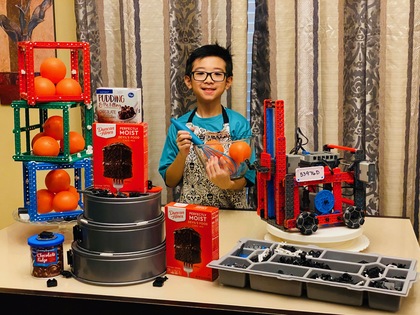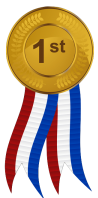 Our Secret Recipe:
A Variety of VEX pieces
4 Cups of Teamwork
4 Tablespoons of Endurance
3 Eggs made out of Fearlessness, Spirit, and Patience
2 Teaspoons of pudding made from Tolerance
Frosted with Fun and Hard Work
Read more
---