VEX IQ Promote Award Online Challenge Sponsored by VEX Robotics
Entries
The Promote Award is presented to a VEX IQ Challenge team that created and submitted an outstanding VIQC promotional video. This video promotes the team in the community to recruit new students, mentors, and support.
This is your big chance to tell us how great is your team! Be creative and have fun making a video which shows one or more of these parts of building VEX IQ Challenge robots:
Why other youth would love building robots and should start a team or join your team.
What your team does.
How you design and build your robot.
What you learn from the VEX IQ Challenge.
You will see the rules for the challenge below, but the most important thing is to get people excited about your team!
Finalists
Did you know that robotics has a place for every kind of student? Whether you like art, math, science, sports or writing, the VEX Robotics program has something for you. Like ours, a good robotics team needs students who bring different perspectives to robot buliding, driving, programming, the engineering notebook, the STEM video, and online challenges. Watch our video to learn more!
Read more
---
This is our promo on why we love VEX IQ. We are fortunate enough to have a talented filmmaker on our team, so we felt like this was a challenge for us. We hope this makes you want to try VEX IQ as well!
Read more
---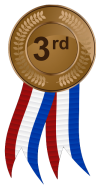 This is team 10142Y having fun using the engineering design process to build their robot and go to competitions. It's fun, and great for learning. Also they like to work together and have fun doing all sorts of things like programming, building, driving, and documenting the process!
Read more
---
Here is our promotional video on VEX IQ. Are are telling viewers why they should form robotics teams and start building. Have fun!
Read more
---
This is my promote video about Vex IQ. I love doing vex IQ and my video shows my journey in Vex since I was 1 year old, and before VEX IQ was around. I struggle to get a partner since there is no Vex IQ competition in the city where I live and not many schools know about Vex robotics. My video shows some of the things I have done to try and get a partner. This year my partner lived 5 hours away. We each would drive several hours and meet in the middle where the scrimmages were held. I changed the robot so it was easier for him to drive because we didn't...

Read more
---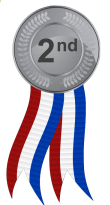 Hello! We are 10173C, HBS Vortex 2.0 including Prisha, Rayna, Sriya and Twisha and this is our VEX IQ Promote video challenge. We promote VEX by representing each individual section that is involved in it. We have enjoyed and learnt so much through this challenge . We would like to thank our Robotics Teachers for their guidance and we would also like to thank most importantly, VEX for introducing us to the world of Robotics. It would be our dream come true and it will mean everything to us if you chose our video and our team representing VEX to go on and represent our country in VEX Worlds...

Read more
---
This is our team's promo video for the VEX IQ Promote Award Online Challenge.
We hope you enjoy our video and join us to learn more about VEX Robotics.
Let's have fun , Learn & Build your Future With VEX IQ.
Read more
---
---

Our origins come from a supermarket, and our title is never give up! No matter what challenge you face.
Never give up, no matter what challenge you are facing, just don't give up. Take a deep breath and face the challenges.
Read more
---
---
The Ridgebots 2019-20 team has worked very hard this year and wanted to show others what robotics is like for them and how it has changed their lives. We are forever grateful for the oppurtuity Vex has given us.
Read more
---
We are a girl team from a brand new school in Henderson, Nevada. Although we are new to robotics, we have already been able to accomplish a lot. We truly love what we do in robotics and we love getting other people excited about robotics too. We hope you enjoy watching our promotional video!
Read more
---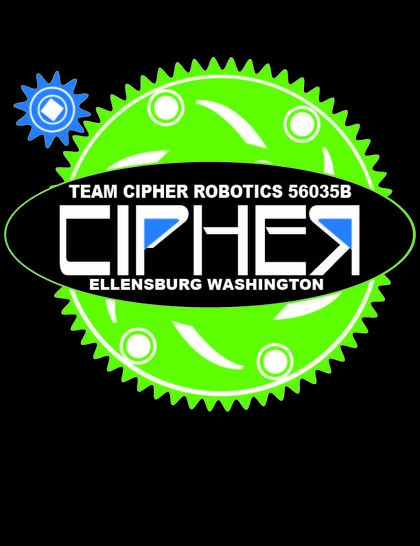 Getting the most out of your VEX IQ experience. Watch and listen as we tell you our top reasons we love robotics and what it means to us!!
Read more
---
This is oour promote award explaining how vex works it shows how important vex is in the future and the different aspects
Read more
---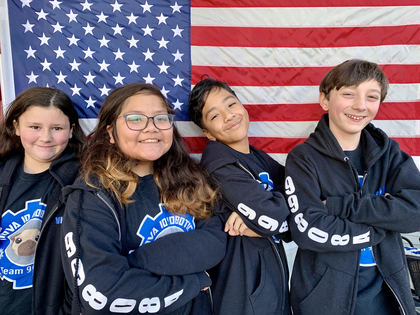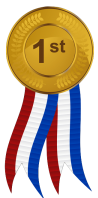 We want to encourage students to join robotics because it can shape your future and prepare you for a career in STEAM. We learn so much about the engineering design process, physics, mechanics, and programming in such a fun way! We hope you join us on this exciting journey.
Read more
---