VRC Promote Award Online Challenge Sponsored by VEX Robotics
Entries
The Promote Award is presented to a VEX Robotics Competition team that created and submitted an outstanding VRC promotional video. This video promotes the team in the community to recruit new students, mentors, and support.
This is your big chance to tell us how great is your team! Be creative and have fun making a video which shows one or more of these parts of building VRC robots:
Why other youth would love building robots and should start a team or join your team.
What your team does.
How you design and build your robot.
What you learn from the VEX Robotics Competition.
You will see the rules for the challenge below, but the most important thing is to get people excited about your team!
Winners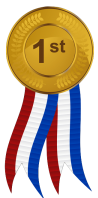 Hello, this is the promote award online challenge for 1757A! This is our first time doing any online challenge and we wanted to show that robotics is much more than just the competition and technology, and rather the human interaction and caring community that supports it. While the members of our team are constantly learning and developing our skills for the future, the effect that our tight-knit group has is immeasurable. Many have come to our program from bad home lives with no educational plan and have ended up going to college for majors like engineering because of VEX and our...

Read more
---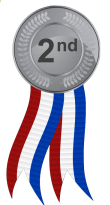 In Wenatchee, WA, people who work in STEM make a huge difference in the way the community functions. For students who want to have an impactful career in the future, STEM jobs are opportunities to change the world. A perfect way to follow a career path in STEM is starting with VEX Robotics.
Our team, Jack in the Cube, would like to share the impact that VEX has had on our career ideas for the future. We would like to show the amazing experiences that VEX Robotics has given us.
You can make a difference in your community or your state, you can...

Read more
---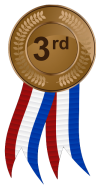 This video is meant to represent the various experiences that someone could have in the Vex Robotics Program. We decided to make our own music and lyrics to get real thoughts on members who participate in robotics. We wanted to make sure we captured a large variety of activities that go under the robotics name, placing an emphasis on teamwork, creativity, perseverance, and determination.
Read more
---