VRC Girl Powered Online Challenge Sponsored by Google
Entries
Girl Powered is an initiative to redefine the face of STEM by creating a more inclusive environment for all students within the robotics community. Together, with the support of the entire community, we strive to encourage equal participation of young women and men in competitive robotics. We want to use this challenge to show the robotics community at large just what it means to be a Girl Powered VRC Challenge team!
Things to keep in mind for a successful submission:
When you hear the phrase, Girl Powered, what comes to mind? How is it reflected in your team's approach to robotics?
Share how your team took initiative to create a more inclusive environment that attracts a diverse group of students.
Share how each team member tried various roles on the team (designing, building, driving, programming, strategy, awards, etc.). Explain what you learned through this experience.
How do you believe diversity of perspective changes your robot design, your team chemistry, and even your ability to succeed?
Who is your STEM role model and why? Does this person inspire you to have a more inclusive team/program? How?
We want compelling, engaging stories that give us insight into how you've taken the Girl Powered initiative and incorporated it into your experience on a VRC Challenge team. The benefit of having a diverse team becomes apparent through your individual stories.
Winners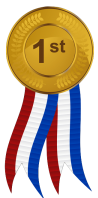 The Girl Powered initiative has inspired 2496J to partake in the movement and help girls on our team (and the program as a whole) take an interest in the STEM fields, learn, and have fun! Through collaboration and exploration, girls are able to "takeover" not only this year's game, but also occupy major roles within the team itself!
Team Number: 2496J
Entrants: VanAnh Nguyen, Jessica Dai, Vianna Seifi, Hailey Park, Bradley Okajima, Jeffrey Han, Ethan Yee, Jeff Le
Title of...

Read more
---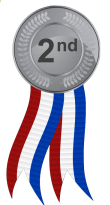 Thanks for being the best team captain I could have ever asked for this
year. Thanks for being girl powered and leading the way; defying
stereotypes and maintaining kindness, but not letting yourself be
walked over by the boys who haven't figured out how capable you, and
every female robotics student, really are. I look forward to the
upcoming competitions with our team- whatever new shape it takes
through this year.
Read more
---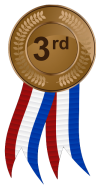 ---