VEX IQ Girl Powered Online Challenge Sponsored by Google
Entries
Girl Powered is an initiative to redefine the face of STEM by creating a more inclusive environment for all students within the robotics community. Together, with the support of the entire community, we strive to encourage equal participation of young women and men in competitive robotics. We want to use this challenge to show the robotics community at large just what it means to be a Girl Powered VEX IQ Challenge team!
Things to keep in mind for a successful submission:
When you hear the phrase, Girl Powered, what comes to mind? How is it reflected in your team's approach to robotics?
Share how your team took initiative to create a more inclusive environment that attracts a diverse group of students.
Share how each team member tried various roles on the team (designing, building, driving, programming, strategy, awards, etc.). Explain what you learned through this experience.
How do you believe diversity of perspective changes your robot design, your team chemistry, and even your ability to succeed?
Who is your STEM role model and why? Does this person inspire you to have a more inclusive team/program? How?
We want compelling, engaging stories that give us insight into how you've taken the Girl Powered initiative and incorporated it into your experience on a VEX IQ Challenge team. The benefit of having a diverse team becomes apparent through your individual stories.
Entries
---
---
---
---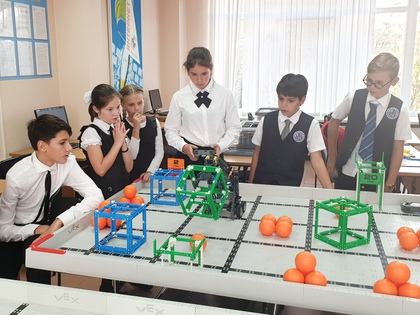 When you hear the word "POWER" most of us imagine brave, fighters, warriors, knights. No one thinksabout girls, their abilities. Female's destiny is weakness, patience and eager expectation of help.
IN SHORT, GIRLS, STRENGTH IS NOT ABOUT US.
Wait, stop. Why most people believe that girls are not able to do what boys are to? We can also fight hardships, create something new, and be experts in various fields too. Technologies and robotics are very important in modern life. Why wouldn't girls' teams show...

Read more
---
This is our entry for the girl powered online challenge
Read more
---
---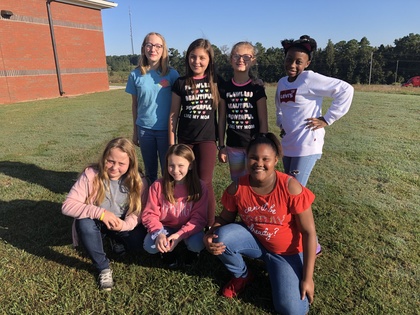 We are a Girl Powered group and have learned a lot about each other. We hope you enjoy reading our entry!
Read more
---
This is our team's VEX IQ Promote Award Online Challenge Video! We hope you enjoy it!
Read more
---