RAD Stay-At-Home Challenge 2020 Sponsored by For the Win Robotics
Entries
REC Foundation Aerial Drones (RAD) and For the Win Robotics have a stay-at-home challenge for all of the students out there who are currently at home and want to show off their RAD drone programming skills. We want to see your skills in action in an exciting video that combines technical skills with creativity. Have fun and be creative! This is an individual (non-team) challenge,
*All social distancing guidelines should be followed*
Entries
---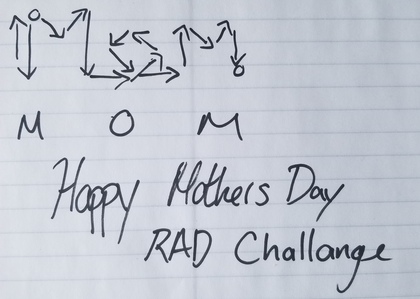 Video Challange for Quarentine RAD Challange 2020
100% Autonomous
Coded on WorkBench
The RAD Stay-At-Home Video Challenge has inspired creativity and productivity at home while being quarantined due to the Covid-19 pandemic. In the spirit of cheerfulness and love my presentation is for all the mothers out there having to be kept away from their children and loved ones or are having to spend Mother's Day alone. The autonomous code is a tribute to the mother's day celebration and has the drone run a program that spells out...

Read more
---
Coded on Google Workbench
This was my first time on google workbench.
In the fails you will see like 9, I picked out some of the worst ones, and most of my attempts were not recorded, starting from the very first take off block ending to the landing.
The reason why I did not use a landing block is because everytime I try to use it it will not land. It will just hover there.
Hello, my name is Evan, and I am from Indiana, and am 13 and I am going into 8th grade. Today I am going to talk about my RAD stay at home project. For my RAD project I...

Read more
---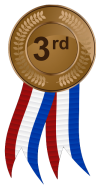 My entry for this contest Titled "Exploring Self Quarantine" is about a drone exploring what kids in 50 years will be learning about Quarantine. All obstacles and code was made/assembled by me. Enjoy!
Read more
---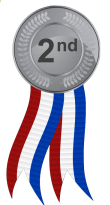 Introduction
Hello, my name is Lillian and I am from Michigan. For my project, I am using a drone swarm which is a bunch of drones programmed together. The drones will be playing follow-the-leader. There are 3 drones and they will each fly across the room, then flip, then fly down and land. The programming software that I will be using is Google Workbench. The reasons I chose this software were because it allows me to program multiple drones and because it is good for beginners.
I am interested in this project because I have never programmed a drone...

Read more
---
RAD Stay At Home Challenge

coded on workbench
One of my favorite things to do while quarantine was watch movies. This gave me the idea of making a course for my drone. I call it the Race To The Movie. It is a course where the drone goes through tunnels, and obstacles to reach to the best seat in the room. I added lights and signs to make it look more like a race. Thank you for your time!
Read more
---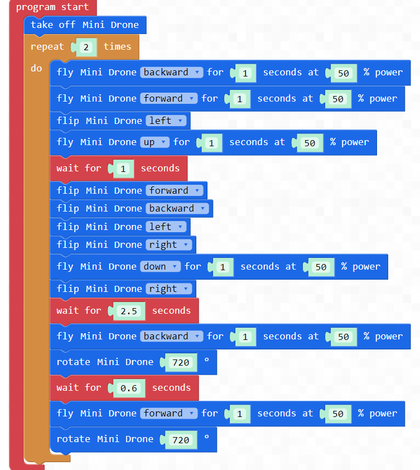 Hi, my name is Jeremy Wang. I am from Lexington, MA. During this pandemic period, I have learned a lot of programming techniques with the mini drone. To participant in this online challenge, I programmed my mini drone to dance with the song "Never Give You Up". The drone moved with the music according to the music beats. I also danced to music with my sister. I have experienced thousands of times falls to let my drone dance according to the music. And I finally finished. Just like the song lyric, I never give up. Hope you like it.
Here is my...

Read more
---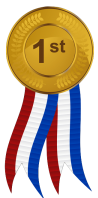 Hi! I'm Matthew from New Zealand. I'm 16 years old and do VRC with my school club (team 2908). When I saw this competition I was quite keen on entering, but didn't have a RAD drone, or in fact any programable drone. Instead, I decided to make my 'dumb' Syma X5C able to fly itself. I accomplish this by using a Kinect depth camera to track the drone, several PID loops to determine the necessary power to apply to each control axis, then an arduino and NRF24L01 radio to send the commands to the drone, mimicking the handset. The drone can then fly along a sequence of...

Read more
---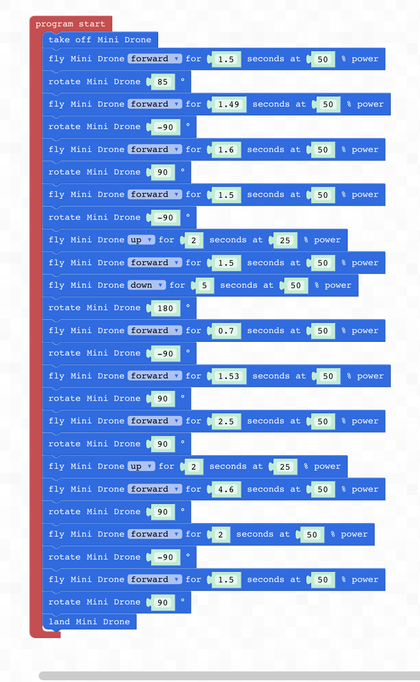 Hi, I'm Edward Yan. I'm from Lexington MA. My grandpa's 73rd birthday is in 1 month, but we won't be able to spend it with him. So I've decided to give him a birthday card, and to decorate the house with baloons and a cake. Please enjoy.
Read more
---
HI, I am Ethan Zhang. I am from Winchester, MA. For the drone in-home competition, I programmed the Mambo mini drone to do a tour of my home. I did this because I would like to show other people how we follow the social distancing policy, even at home~
Read more
---
I am in 7th Grade and go to Pine Crest School Boca Raton and participated in the VEX IQ Challange my team number was 78335C. I live in Boca Raton, Fl, and have pent the quarantine trying to entertain my self. I have also been doing virtual school for a couple of months now. The program I used to code was Swift Playgrounds
Read more
---
For the RAD stay-at-home challenge, I decided to use 3 mambos and do a swarm dance piece with them. In this time of quarantine, I feel that it is especially important to stay up and active, and what better way to do it than through means of dancing?
I used a multicolor DIY mat and rug to help the mambos have an easier time recognizing their distance and position from the ground. There are coins that mark each of the mambo starting points.
In my workbench program, I first split up all 4 of my songs and worked on them individually. Afterward, I put combined all the songs...

Read more
---