VEX IQ STEM Career Readiness Online Challenge Sponsored by The REC Foundation
VEX IQ STEM Career Readiness Online Challenge Sponsored by The REC Foundation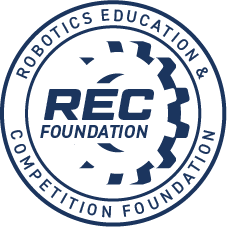 Nearly 2.5 million STEM careers are going unfilled. Career readiness is one of the unsung skills that teams involved in VEX Robotics programs will adapt through their participation on a competitive robotics team. Career exploration is a vital component in developing a skill set. In this STEM Careers Online Challenge, you will be asked to explore a specific career within a STEM field and create an exciting and engaging presentation about your chosen career.
Things to keep in mind for a successful submission:
What STEM career appeals to you most?
Share how your involvement in competitive robotics is preparing you for this field.
Share required skills or fields of study that persons working within this career gained/studied to allow them to be successful.
How do you believe this career field will evolve over the next ten years?
Is there a well-known person working within this field? How has this person inspired you to learn more about this career path? What do they attribute to their success?
We want compelling, engaging, and well-researched insight into the growing field of STEM careers available to students using their skills learned in competitive robotics. There are many paths that you can take to becoming a STEM leader, which will you choose?
https://www.forbes.com/sites/forbestechcouncil/2018/11/08/moving-target-preparing-todays-minds-for-the-stem-jobs-of-tomorrow/#348fb41fe147
Grade Level Requirements
| | | | | |
| --- | --- | --- | --- | --- |
| Elementary School | Middle School | High School | College / University | No Grade Level Restrictions |
Program Requirements
VEX IQ Robotics Competition
Prizes
The REC Foundation will award five (5) overall prizes:
3 IQ Elementary Schools will win Invitations to VEX Worlds 2021 in Dallas, TX
2 IQ Middle Schools will win invitations to VEX Worlds 2021 in Dallas, TX
Eligibility
Entrant grade range: Elementary, Middle School
VEX Robotics Competition team requirement: Must be part of a registered VIQC team for the current season.
Only one entry per team is permitted. However, each team in a multi-team school or club program may submit one entry. For example, teams 123A and 123B could each submit an entry, but team 123A could not submit two entries.
Requirements
These are the minimum requirements for this challenge. The "Judging Information" section below will provide additional guidance on how your project will be judged. Failure to fulfill any of these requirements will result in your entry being disqualified from advancing to Finalist or Winner status.
This challenge is about sharing your interest in a specific STEM career path. Your project must contain reputable research that is appropriately cited.
Think of this as a pictorial essay: Your submission must be created using a combination of imagery (photography, drawings, screen captures, etc.) and supporting text. Quotations may be used, but should be properly cited.
Entries must be between 500-1500 words long (excluding citations and image descriptions). Entries over or under this word count requirement will be disqualified.
Your final submission must be in PDF format (maximum file size: 20MB). You may create your submission using the platform of your choice; however, entries not in PDF format will be disqualified.

If you create your entry using an online platform (examples include Canva, Wattpad, PowToon, Shutterfly, Photobox, etc.), you must export it to PDF to meet this requirement.
If you create your entry using programs like Microsoft Word or PowerPoint, there is an easy way to save in the correct format: click "File" and then "Save As Adobe PDF." Depending on the version you are using, this may also appear as an option you can select from the dropdown in the "Save As" function.

You must upload your entry to the Online Challenges site before the submission deadline. Links to Google Drive, Dropbox, Sharepoint or any other site are not permitted and will result in disqualification.
At the end of your submission there should be a citation section, which includes the name of the entrant or entrants, the registered team number, and the title of your submission, and any research resources used to collect data, information or imagery within your submission.
Students should be the sole creators of this submission. It is acceptable for adults to assist with downloading any necessary resources or submitting the submission where students may need permission.
Work submitted in previous or different Online Challenges may not be repurposed for this submission.
READ CAREFULLY: UPLOAD INSTRUCTIONS
Instructions to upload your PDF:

Click the green Enter Challenge button on the right side of the screen.
Fill out the submission form and type your text in the Full Description box according to the Requirements for this challenge.
Click Save.
Click the blue Files/Images button in the upper right of the screen.
Drag/Drop your PDF file into the Upload a File box.
Be sure to edit the Display Name and file information according to the Requirements for this challenge.
Save your edits and click Update on the entry screen.
Your submission is now listed when you click the blue All Entries button to view the challenge entries.
Judging Information
Judges will select ten finalists and those finalists will be reviewed by an additional panel of pre-selected professionals, and those scores will be combined with the initial scores to determine the winners of this Online Challenge.
The judges will evaluate and score each entry as follows:
Up to 5 points for student team member(s) creating and producing the story*
Up to 20 points for effective use of images and supporting text. Points will be subtracted for contextless images and ineffective use of images.
Up to 30 points for an easy to read and well-designed entry. Points will be subtracted for issues with readability, layout as well as issues that detract from engagement.
Up to 20 points for grade-level appropriate writing and the overall use of proper grammar and punctuation. Points will be subtracted for inappropriate level-writing and significant grammatical/punctuation errors.
*Students should be the sole creators of this submission. It is acceptable for adults to assist with downloading any necessary resources or submitting the story where students may need permission.
Deadline Information
Current time:
Sun, Dec 10, 2023 8:38 PM CST
Opens:
Fri, Jul 17, 2020 8:00 AM CDT
Closes:
Fri, Oct 30, 2020 5:00 PM CDT