VRC Annotated Programming Skills Challenge Sponsored by The REC Foundation
Entries
Robots have long had a role in industrial and commercial applications. A key feature of their use is the ability to be programmed to follow exact instructions, with the latest robots about to react with their environment – adjusting to correct for errors and make decisions.
The Programming Skills Challenge is the ideal format to showcase what your robot can do given a full minute of autonomous control.
This challenge is about explaining and demonstrating your team's autonomous program for the 2020-21 VEX Robotics Competition Change Up game.
6 key things to keep in mind for a successful submission:
Your video should show not only what your robot does, but include an explanation of how your code is working to perform those actions
The effective use of sensors should be explained as well as any functions within your code
Creative and innovative uses of programming or sensors is encouraged
The last minute of your video should show your complete, uncut programming skills program.
The program you used in the Programming Skills run shown in your video needs to be uploaded, with all comments or notes included
The point score earned during your Programming Skills run is not a factor in your submission- a high quality entry may not necessarily have a high score, but effectively explains and documents how the robot's design and sensors are utilized for an autonomous program that is effective.
Finalists
Welcome to team 2775J's Programming Skills Entry!
The link to our GitHub repository containing our Change Up Code, can be found here: 2775J GitHub Code. If you are unfamiliar with the file structure common to C++ projects, we recommend you start with the README.md file.
Our video detailing our use of build, sensors, and code to achieve a reliable programming skills can be found below, or at this link: 2775J...

Read more
---
We are team 76767R and this is our submission for the Annotated Programming Challenge. We have included links to our video and GitHub repository.
Read more
---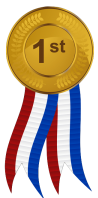 Hello,
This is 2381C's entry to the VRC Annotated Programming Skills Challenge!
All relevant files, such as our complete robot code on github, and an in-depth mathematical write up regarding our custom motion algorithm (laying out all the math behind our programming routine step-by-step), are all accessible via link in the pdf attached under Files / Images (2381C-Submission-Code-Links.pdf). Note that we transferred all our code onto a new github account as our main repository is set to private (thus we...

Read more
---
---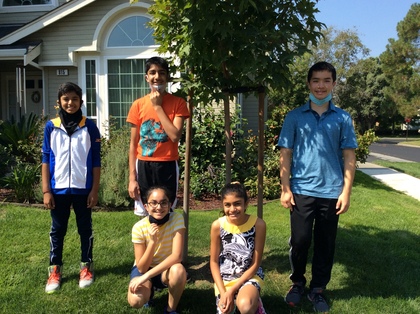 We are the Sandpiper Hexperts, 2657A, a new VRC team comprised of a diverse group of five students with different interests, experience and skill levels. Our robot, the "Chaser," uses a variety of sensors as well as conditional logic in our programming code to complete a connected row. We have included our programming code as an attachment to our entry. We hope that you enjoy our video, "Mischief Managed!"
Read more
---
---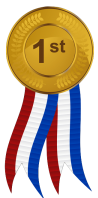 This is team 333A's (The 7 Dorks) submission for the Annotated Programming Skills Challenge. Beacause we are not able to compete at in-person competitions, we have devoted our time to this project to progress our team's ability and knowlege.
We score 106 points in 43 seconds in our uncut run, which can be found on Youtube, here.
We use Purdue's PROS to program our robot, and every PROS project has some files for running PROS and giving access to included libraries. A PDF without these files, formatted for the best...

Read more
---
---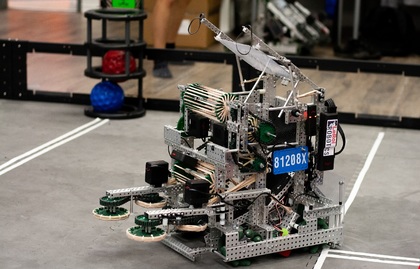 ---