VEX Robotics Design a Game Animation Challenge
Entries
Create an animated video that shows and explains a new VEX Robotics Competition game. The game must incorporate at least one of the challenge objects displayed here. One or more of the challenge objects have to be involved in the scoring of the game. The challenge objects may be used in different sizes as long as the proportions remain unchanged. The submission will be a 3:00 minute long YouTube video. Download CAD models of these objects here.
Winners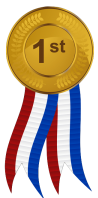 Ring Rolled is a realistic Vex-style game animation. The object of the game is to score 3 inch balls into cylindrical goals of varying dimensions. The game incorporates the jacks challenge object as an additional scoring bonus. Made in Autodesk Maya 2011 Compiled in Adobe After Effects CS4 Music: Mars Mission by Nathan Furst, Driving with the Top Down by Ramin Djawadi Created by Team 575, Exothermic Haiku
Read more
---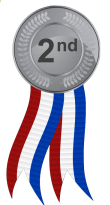 This is a Vex Design Challenge Game. The goal is to score jacks and balls into your goals. All jacks and balls are scorable, but having more jacks of your colour in your goal than the opponents have in theirs is worth extra points. Due to the placement of the jacks, teams will have to go to the other side of the field to acquire more jacks of their colour. I only first decided to this in January, so I had 6 weeks to do this challenge. Very hectic and sleepless. Thanks to teammates for their support.
Read more
---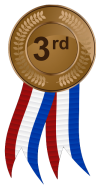 This is team 1138's game animation. After many hardworking weeks of brainstorming a game idea, we came up with "Carousel Chaos". This is a game that combines many awesome game objects with great animation. We hope enjoy team 1138's game animation, "Carousel Chaos".
Read more
---