VEX IQ Challenge Girl Powered Essay Challenge Sponsored by The REC Foundation
Entries
Girl Powered is an initiative to redefine the face of STEM by creating a more inclusive environment for all students within the robotics community. Together, with the support of the entire community, we strive to encourage equal participation of young women and men in competitive robotics. We want to use this challenge to show the robotics community at large just what it means to be a Girl Powered VEX IQ Challenge team!
Do you have a compelling and engaging story about how your team has incorporated Girl Powered into your program? Or do you have a story to share that illustrates how diversity of perspective changes your robot design, your team chemistry, and even your ability to succeed?
This challenge is about sharing your robotics experience as a team that embraces the Girl Powered initiative and what being Girl Powered means to you and your team. Your story must contain a clear beginning, middle and end.
Think of this as a pictorial essay: Your submission should be created using a combination of imagery (photography, drawings, screen captures, etc.) and supporting text.
5 key things to keep in mind for a successful submission:
When you hear the phrase, Girl Powered, what comes to mind? How is it reflected in your team's approach to robotics?
Share how your team has taken initiative to create a more inclusive environment that attracts a diverse group of students.
Share how each team member has tried various roles on the team (everything from designing, building, programming, strategy, awards, etc.). Explain what you learned through this experience.
How do you believe diversity of perspective changes your robot design, your team chemistry, and even your ability to succeed?
Who is your STEM role model and why? Does this person inspire you to have a more inclusive team/program? How?
We want compelling, engaging stories that give us insight into how you've taken the Girl Powered initiative and incorporated it into your experience on a VEX Robotics Competition team. The benefit of having a diverse team will become apparent through your individual stories.
*Your entry may be shared to help promote the Girl Powered Initiative.
Finalists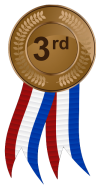 This submission was written by Annabelle Acevedo. It highlights her journey in robotics as a girl.
Read more
---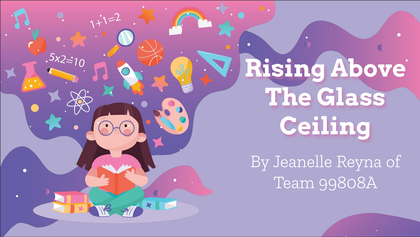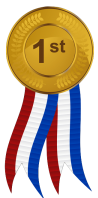 My name is Jeanelle Reyna, and I am a part of Team 99808A, NOVA IQ Robotics. I wrote my Girl Powered essay about how girls are encouraged to rise above an invisible glass ceiling that is halting their progress in their careers. I hope that this can encourage girls to keep going, and break gender stereotypes, proving that girls can do anything.
Read more
---
Anna Asano and Nina Cimato are part of an all-girls robotics team- 5481C. This essay is about what the phrase Girl Power means to them, diversity in a team, and their STEM role model.
Read more
---
Girl Power means everyone is equal and we're all stronger when we work together.
Read more
---
" Nowadays we have a phrase to bring back all the brightness and potential that girls and women had back then, which they weren't able to demonstrate."
Read more
---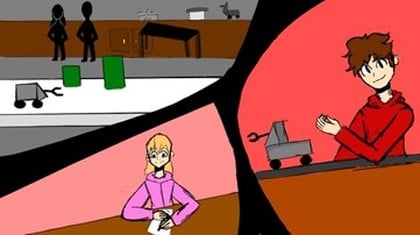 We believe being Girl Powered means continuing on—no matter the obstacle. We've all faced obstacles in robotics, sometimes big, sometimes small. But the true measure of success is not what happens one day, it's having the resolve to keep going, even when the going gets tough.
Read more
---
Paige, a returning robotics student, mentors her new team!
Read more
---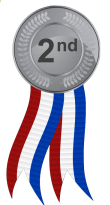 This submission was written by Oakley Phipps from team 55821S, Spartabots. Oakley has enjoyed being a member of a Girl Powered VEX IQ robotics team for three out of her past four years of participation in the program. She is an all A honor roll student and enjoys encouraging all students to reach for their dreams and challenge themselves through participation in STEM programs. We hope that you enjoy this pictorial essay about being a Girl Powered Spartbot.
Read more
---
---
---