VRC Girl Powered Essay Challenge Sponsored by The REC Foundation
Entries
Girl Powered is an initiative to redefine the face of STEM by creating a more inclusive environment for all students within the robotics community. Together, with the support of the entire community, we strive to encourage equal participation of young women and men in competitive robotics. We want to use this challenge to show the robotics community at large just what it means to be a Girl Powered VRC team!
Do you have a compelling and engaging story about how your team has incorporated Girl Powered into your program? Or do you have a story to share that illustrates how diversity of perspective changes your robot design, your team chemistry, and even your ability to succeed?
This challenge is about sharing your robotics experience as a team that embraces the Girl Powered initiative and what being Girl Powered means to you and your team. Your story must contain a clear beginning, middle and end.
Think of this as a pictorial essay: Your submission should be created using a combination of imagery (photography, drawings, screen captures, etc.) and supporting text.
5 key things to keep in mind for a successful submission:
When you hear the phrase, Girl Powered, what comes to mind? How is it reflected in your team's approach to robotics?
Share how your team has taken initiative to create a more inclusive environment that attracts a diverse group of students.
Share how each team member has tried various roles on the team (everything from designing, building, programming, strategy, awards, etc.). Explain what you learned through this experience.
How do you believe diversity of perspective changes your robot design, your team chemistry, and even your ability to succeed?
Who is your STEM role model and why? Does this person inspire you to have a more inclusive team/program? How?
We want compelling, engaging stories that give us insight into how you've taken the Girl Powered initiative and incorporated it into your experience on a VEX Robotics Competition team. The benefit of having a diverse team will become apparent through your individual stories.
*Your entry may be shared to help promote the Girl Powered Initiative.
Winners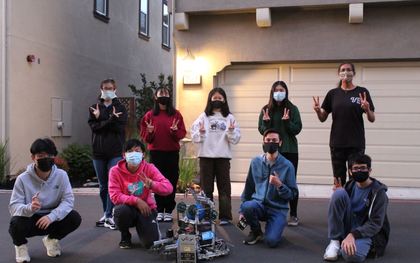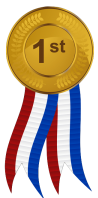 This is what "Girl Powered" means to team 5327Z.
Entrants: Karen Zhao, Chelsea Lee, Angela Chao, Paulette Peram, Jeia So, Dylan Wang, Jacob Sommer, Samuel Wu, Andres Silvera
Team Number: 5327Z
Title of Submission: "Girl Powered: Changing it Up, One Girl At a Time"
Word Count: 1436
Read more
---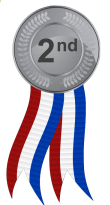 " Attached is an essay that describes what girl-powered has meant to team 6546A, and what impact is has had on the team"
VEX, STEM and Geek Girls work to gender balance our team and are succeeding!
Read more
---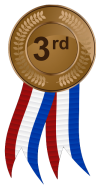 4253A is a team of five girls who strive to prove that girls can not only succeed in robotics but also break through the gender barrier of society. Here is our story...
By Alicia Wang, Charlene Chen, Chia-Shuan Yeh, Kerrianne Chiu, Madeline Lee
Read more
---