VRC Promote Award Online Video Challenge
Entries
The Promote Award is presented to a VEX Robotics Competition (VRC) or VEX U team that has created and submitted an outstanding promotional video. The goal of this video is to help the team introduce itself in the community, to help recruit new students and mentors, and to gain support for the team. This video may be about the team, the program, the competition, the design and build process, the robot itself, or any theme the team believes can help promote its VEX Robotics program in their community.
Finalists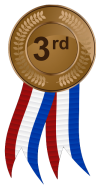 Using our own original music and video editing skills, we filmed a video, featuring our Sammy whose name is Scott, for a showcase put on by the Home Educators Resource Center (HERC) in Bakersfield. Though the showcase has not yet taken place as of this submission, we plan to display our robot (Fred) and his capabilities, as well as show this video in the hopes of both gaining intrerest for VEX and STEM. We are all seniors, and as we are an independent team, we have no source of new members as a public school would. In the future, we hope to move our team into the wider homeschool...

Read more
---
The Cougarbots are the VRC Team at San Ysidro High School, from San Diego CA. We have a lot of fun designing, building, and programming robots for Vex Robotics Competition. We truly believe that our club has something for everyone.
Read more
---
We are the Sandpiper Hexperts, 2657A, a new VRC team comprised of a diverse group of five students with different interests, experience and skill levels. We have incorporated the theme of Harry Potter into all of our online challenges in keeping with our team name. In our Promote Video submission, we reflect on what comprises a growth mindset - mentorship, competition, creativity, logical thinking and discipline – which we believe are essential to a successful team. We hope that you enjoy our video, "Robotics Cultivates an Exemplary Team!"
Read more
---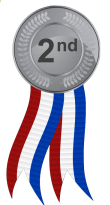 Want to take those important steps towards your future STEM career? Join VEX Robotics.
Over the past few years of being in VEX Robotics, we have gathered memories and learned important lessons. Using videos from years past, this video was created in quarantine by three of our team members. We hope to inspire people to join VEX by showing how the STEM skills, and the life skills, that you learn in robotics are invaluable and will not cease to be influential in the way you view problem-solving and the world as a whole.
Read more
---
---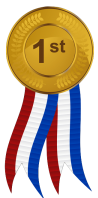 Our Promote video highlights the VRC competition from our perspective—as an all-girls team. STEM-oriented careers and fields are largely male-dominated, and we seek to change that by creating an environment that is friendly for young women at our school. By using the valuable opportunities that VRC and VEX provide us, we seek to bring change to the biases and stereotypes in society.
Read more
---
"We Are Pink Menace" by 10565B
We are 10565B (Pink Menace), a passionate team of three seniors and a junior from southwest Ohio. All of us have been in VEX for at least three years now, but for our first year participating in the Promote Award Online Video Challenge, we decided to demonstrate, through day-to-day clips of us working on the bot, the basics of how a VEX Robotics team functions, and hopefully illuminate what VEX is all about. Each of us have a section of the video dedicated to our own specialized skill on the team,...

Read more
---
VEX Robotics has been such a fun program for us. That is why we want to share our experience with others who have a similar passion and want to try out robotics. Using a combination of animation and video footage from our VEX involvement, we made this short video introducing the VEX Robotics program as a whole. Hopefully, this can help inspire students of all ages to try out not only robotics but also other STEM activities.
Read more
---
We are 5327V. We have team members brand new to robotics , have been doing this for all of high school , and in between. Those with more experience are activity oriented members while those with less are task oriented members. Activity oriented members set goals for each aspect of robotics like building or programming while task oriented members rotate through the groups, adding their input as they switch monthly. Everyone gets a say on our team because of the Gantt Charts and Task Lists we use. Everything we do on 5327V is a step in the design process. From brainstorming, decision...

Read more
---