VEX Robotics Competition Fusion 360 Video Online Challenge Sponsored by Autodesk®
VEX Robotics Competition Fusion 360 Video Online Challenge Sponsored by Autodesk®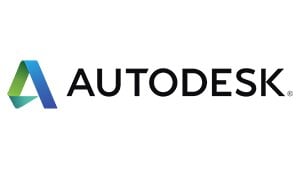 Given the challenges that currently face K-12 and higher education institutions, the Autodesk Fusion 360 Online Challenge is a great opportunity for students to learn this 3D modeling and iterative processes through a virtual setting. Modeling can be shared and managed through a cloud-based software platform. This challenge will build upon skills that were learned in the Make It Real CAD Engineering Challenge Sponsored by Autodesk.
In this challenge, participants will use the same Autodesk Fusion 360 software used by professionals to conceptualize and test iterations of their robot in a 3D setting. This challenge will focus on building foundational concepts and will help utilize teams, hubs, calendars, and more to best manage the robots design process and assets. The Autodesk Fusion 360 challenge will be a video challenge that will include the participants discussing their process and documenting best practices and how it impacted the team.
To help you succeed, access to Autodesk software will be available at no charge for the challenge. Whether you've used the software before or are brand new to CAD, the Autodesk Design Academy provides lessons and video tutorials for all skill levels.
To get started, carefully read the complete challenge requirements on our website and then visit the Autodesk Design Academy challenge page to download software, watch tutorials and learn how to create custom parts. When you're ready, return to the website to submit your entry.
Grade Level Requirements
| | | | | |
| --- | --- | --- | --- | --- |
| Elementary School | Middle School | High School | College / University | No Grade Level Restrictions |
Program Requirements
| | | |
| --- | --- | --- |
| VEX Robotics Competition | VEX U | Aerial Drone Competition |
Prizes
Automatic team qualification for this season's VEX Robotics World Championship!
$500 Amazon gift card from Autodesk
Eligibility
Entrant grade range: Elementary, middle school, high school, and university students.
VEX Robotics Competition team requirement: Must be part of a registered VEX team for the current season.
Previous Online Challenge entries are not eligible for submission.
Only one entry is permitted by the same team. However, each team in a multi-team school or club program may submit an entry. For example, teams 123A and 123B could each submit an entry, but team 123A could not submit two entries.
Requirements
Requirements
These are the minimum requirements for this challenge. Failure to fulfill any of these requirements will result in your entry being disqualified from advancing to Finalist.
Basic Requirements (all entries)
You must use Autodesk Fusion 360 to manage their robot design process and assets. This can include the use of teams, hubs and calendars to collaborate and document the design of your competition robot.

Quickly get up to speed with learning resources provided for this challenge on the Autodesk Design Academy – learn to model YOUR way, from parametric, direct, to free form modeling. Visit https://academy.autodesk.com/vex-challenge.

Video Submission:
Have team members discuss the processes that they have used in the designing of their competition robot and how they were able to collaborate using this cloud based technology.
Provide an explanation of how the use of Fusion 360 impacted the team.
Include at least one 3D CAD rendering of your robot desgin which can be incorporated into this video submission.
Include a brief conclusion: What did you learn from this project? How will you use 3D design software in the future? How can the use of this software help your competitive robotics team? How does learning how to use 3D design software help you in your career path?
Optional: You may include additional images, but they not required. You may provide multiple angles of an image of your complete robot design by also incorporating these into your video presentation.

Previous online challenge entries are not allowed.
READ CAREFULLY: UPLOAD INSTRUCTIONS
Instructions to begin:

Click the green Enter Challenge button on the right side of the screen.
Fill out the submission form, and type your text in the Full Description box according to the Requirements for this challenge.
Click Save.

Instructions to upload your video: If you do not know how to post a video to YouTube, please read this instruction page.
Create and post to YouTube, SchoolTube, Youku, or an equivalent platform as an entertaining advertisement or short movie featuring your team and the Fusion 360 experience, up to 4 minutes long.
At the end of the video, there should be a credits section including the name of the entrant, the team number, robotics program. The credits should be no longer than 15 seconds (Total allowed video length is 4 minutes with credits included)
Youth team members need to create and produce the video. It is acceptable for adults to help with the technical aspects of creating and submitting a video to YouTube, and adults are encouraged to assist in completing any task that would be difficult or inappropriate for youth in this age group.
Post the video link directly to this online challenge site during the submission process. Links to Google Drive or Dropbox are not permitted and will result in disqualification. Your video must be posted to YouTube, SchoolTube, Youku, or an equivalent platform.
Please note: if you choose to include music, it must be in the public domain, the domain may delete your video.
Videos submitted in previous Online Challenges are not eligible for submission this year.
The "Judging Information" section below will provide additional guidance on how your project will be evaluated.
READ CAREFULLY: HOW TO SUBMIT YOUR VIDEO LINK CORRECTLY
Instructions to add video link to your entry:

Click the green Enter Challenge button on the right side of the screen.
Fill out the submission form and type your text in the Full Description box according to the Requirements for this challenge.
Click Save.
Click the blue Links/Videos button in the upper right of the screen.
Type in the URL, Title and Description. Include all required information, or your link may not display correctly.
Click Add Link.
Your submission will now show when you click the blue All Entries button to view the challenge entries.
Judging Information
Judges will select ten or more finalists from the submitted entries and will take community voting results into account in making their choices. The finalist submissions will then be judged by additional selected professionals including Autodesk engineers whose scores will be combined with the preliminary-round judges' scores to determine the winners of this challenge.
All entrants will be judged for their Basic Requirements entry, and those who have submitted an entry for the Bonus Prize section of this challenge will also be judged for the additional bonus prize.

Evaluation Criteria and Additional Information
• How did the team use Teams, Hubs, and Calendars to enhance their design process? Did they provide examples of how they used the software?
• Does the design work show skill proficiency using Fusion,? • Overview images: Quality and thoroughness of the images.

Deadline Information
Current time:
Wed, Oct 4, 2023 4:57 AM CDT
Opens:
Mon, Oct 12, 2020 9:00 AM CDT
Closes:
Thu, Dec 31, 2020 12:00 PM CST
Voting Ends:
Fri, Jan 8, 2021 12:00 PM CST