VEX Robotics Competition Fusion 360 Video Online Challenge Sponsored by Autodesk®
Entries
Given the challenges that currently face K-12 and higher education institutions, the Autodesk Fusion 360 Online Challenge is a great opportunity for students to learn this 3D modeling and iterative processes through a virtual setting. Modeling can be shared and managed through a cloud-based software platform. This challenge will build upon skills that were learned in the Make It Real CAD Engineering Challenge Sponsored by Autodesk.
In this challenge, participants will use the same Autodesk Fusion 360 software used by professionals to conceptualize and test iterations of their robot in a 3D setting. This challenge will focus on building foundational concepts and will help utilize teams, hubs, calendars, and more to best manage the robots design process and assets. The Autodesk Fusion 360 challenge will be a video challenge that will include the participants discussing their process and documenting best practices and how it impacted the team.
To help you succeed, access to Autodesk software will be available at no charge for the challenge. Whether you've used the software before or are brand new to CAD, the Autodesk Design Academy provides lessons and video tutorials for all skill levels.
To get started, carefully read the complete challenge requirements on our website and then visit the Autodesk Design Academy challenge page to download software, watch tutorials and learn how to create custom parts. When you're ready, return to the website to submit your entry.
Entries
---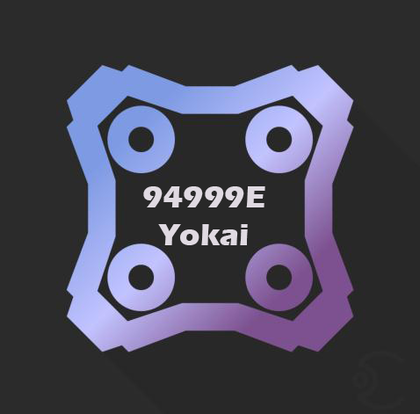 Hello,
This is team 94999E Yokai Independent's entry for the Fusion 360 Video Online Challenge!
The video for our submission is attached.
If there are any issues, please contact us at jzawacki0903@gmail.com, or @vex_94999e_95e on Instagram, and we will respond as soon as we can.
Thank you for your time and consideration!
Team 94999E
Read more
---
Our team is competing in the 2020-2021 VEXIQ competitions and in particular wanted to compete in this CAD competition. Though my students started with Autodesk Inventor, they found working remotely was much easier with Autodesk Fusion360 and port over all their designs. This porting also made it so they could collaborate better and compete in this competition. After many trials and errors about parts of our robot such as determining the design of our mechanism that would allow the robot to pick up and release objects, we were able to form a final design of our robot and visualize...

Read more
---
in our video we dicussed how we used fusion 360 to help deciede on a design for our tower
Read more
---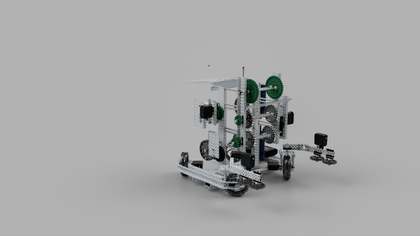 Throughout the year, Autodesk Fusion 360 helped our team immensely by providing us with a tool to build our robot virtually while we are in remote learning. Fusion 360 impacted our team by utilizing the calendar system, team hubs, and CAD-based robot. It helps all team members participate in the robot building process, make design changes fast, review iterations, and document results. We also included subsystems overviews along with the 3-D CAD Rendering of our completed robot at the end of the video.
Read more
---
This year will be 936B's 6th season competing in VRC. Throughout the years, we've faced many obstacles - from issues in transporting robots to having to rebuild overnight. However, COVID-19 presented us with an unprecedented challenge. Being in Hong Kong, we ended up shutting down schools a lot earlier than many other countries. This meant that to this day, our ability to meet, train, and build was severely restricted. Despite, this, our efforts in creating a Computer-aided Design, combined with usage of various collaboration tools, allowed us to effectively train new members,...

Read more
---
Our team used the AutoDesk Fusion 360 Software in order to both learn the fundamentals of 3D design and to create the general design of a towerbot that would be able to move the plastic balls present in the 2020-2021 games into towers.
Read more
---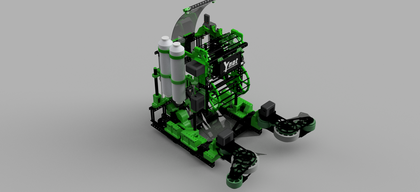 Hello! We are Team YNOT of the University of Tennesse Knoxville. Our team uses Fusion 360 to maximize our capabilities to design, prototype, manufacture, and iterate on our parts. Our video explains the benefits of using Fusion 360 and how it has allowed us to elevate our game for the 2021 VEX Change Up game.
https://youtu.be/WfEZSVnFeTs
Read more
---
2772J utilizes Autodesk Fusion 360 software to conceptualize and test iterations of their robot in a 3D setting. CAD technology from Autodesk has been extremely useful to our team, and here we demonstrate how we use and benefit from Autodesk 360.
At our daily meetings, our CADder, Jia would work on the CADS while the rest of the team brainstorms design ideas. We have a team calendar in which we have specific deadlines for specific parts of the cad. After each part is done, we all take a look at it to see if there is anything that we need to add or fix. Fusion 360 greatly...

Read more
---
In this video, team members of 6546A came together to talk about the impact Fusion 360 has had on our team and how we utilized it this year. With COVID-19 having brought a sudden and unpredictable change this year, we were faced with even more obstacles than we predicted. It was so unpredictable that it prompted one of our members to say "gee I guess building robots wasn't hard enough, now we gotta build with rulers or something." However, despite all the challenges we faced, we kept on adapting and learning how to continue building and designing. Fusion...

Read more
---
This past year, team 1104U learned how to CAD and how to use Fusion 360. COVID-19 was a big problem this year for the world, and it impacted us heavily as we could not be with each other to code, build or practice. Fusion 360 helped us this year as it provided us with a service where we can all work together to design the robot.
Read more
---

Westside High School VEX Robotics Club Autodesk Fusion 360 Competition Entry
Team
Clayton Smith - club president
Janine Teh - lead editor
Ian Nguyen - lead designer
Siddharth Agarwala - designer
Mai Thi - designer
Teacher Sponsor
Laurie Schlaudt
Read more
---
Welcome to 39k's entry for the Fusion 360 Video Online Challenge.
Read more
---
This is our entry for the Autodesk Fusion 360 CAD challenge. We began this competition with an aim to do well but a larger aim being that everyone should learn how to work with CAD. With the whole team's involvement, we could share the project amongst everyone and collaborate to produce a CAD design with everyone's best efforts. We hope you like our video!
Read more
---
VRC Change Up Robot Design
We are the Robopower team from Suez, Egypt. Last year, we have participated in the VEC Egypt Robotics Competition and won the robot skills champion, tournament champion, and excellence awards. And that qualified us to represent Egypt at VEX Robotics World Championship. We were pretty happy with the qualification, but after the Covid 19 came, the world championship canceled, and got isolated at home.
This year, we are participating again in the VRC Change Up challenge, but we could not have a meeting to work on the robot...

Read more
---