VEX IQ Challenge "Make It Real" CAD Engineering Challenge Sponsored by Autodesk®
Entries
Have you ever wanted a component for your robot that was not included in the kit of parts? Do you want to design and make something unique that sets you apart from your peers? Then the "Make It Real CAD Engineering Challenge" is for you! Autodesk is sponsoring this challenge and giving you a chance to focus your passion for CAD and apply your skills to solve a real-world design issue.
In this challenge, you will use the same Autodesk 3D design software used by professionals to conceptualize and model a new part for a robot that improves its functionality or overcomes an existing problem. The new part must be designed to fit an existing robot and may consist of multiple pieces that form one part design. The robot may be a competition robot (VEX, FIRST, BEST, PLTW, SkillsUSA, TSA, etc.) or another robot that performs an interesting task.
To help you succeed, access to Autodesk software is available at no charge to students. In the Make It Real CAD Engineering Challenge, you must use either Autodesk® Fusion 360™, Autodesk® Inventor®, or Tinkercad™ to model your custom robot part. Whether you've used the software before or are brand new to CAD, the Autodesk Design Academy provides lessons and video tutorials for all skill levels.
To get started, carefully read the complete challenge requirements on this page. Then visit the Autodesk Design Academy challenge page to download software, watch tutorials and learn how to create custom parts. When you're ready, return to this page to submit your entry.
The future is yours to design, and we can't wait to see how you change the world!
Finalists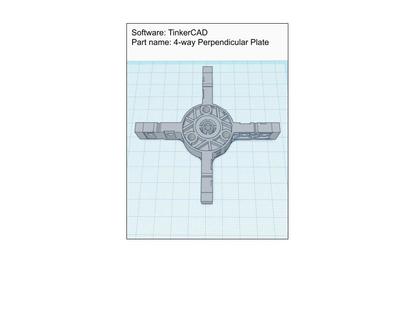 My name is Riley and I am on team 74177Z. I worked hard to complete this challenge, but I really enjoyed the process. I designed the 4-way perpendicular plate because I think this Vex IQ part would be a great addition to the Vex IQ kit. I designed it using TinkerCAD software. I hope you enjoy reading my report and I hope you find my design useful!
Read more
---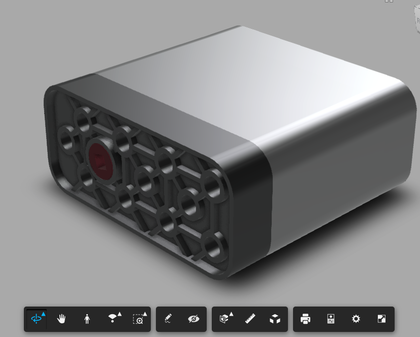 New part - Double-sided Motor
After having lots of problems with being able to successfully mount motors and not being able to power arms on both sides without making gearboxes, there was lots of wondering about why VEX IQ does not have motors that have shaft entrance and exit points on both sides.
The double shafted motor allows the builder to fulfill two main purposes: easier mounting of the motors and being able to power two sides of the same mechanism with one motor and without a gearbox. This is very important for complex robots because there is often not...

Read more
---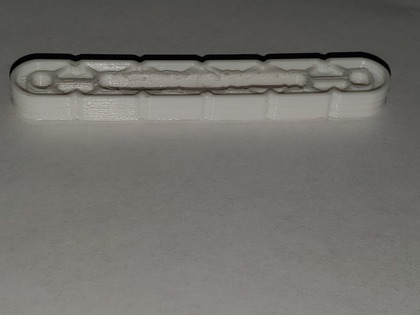 This piece was created to help stabilize a four-bar lift from being flimsy to be more stable. All parallel four-bar lifts, in general, are usually flimsy. The lifts tend to sway sideways because there is no support in between the two parallel bars. This piece, the "slider beam" would help solve the problem of instability and make the bar lift system stable.
You would attach the slider beam in the first hole with the top bar on the four-bar lift. Then you would connect the slider portion to the bottom bar of the four-bar lift. I...

Read more
---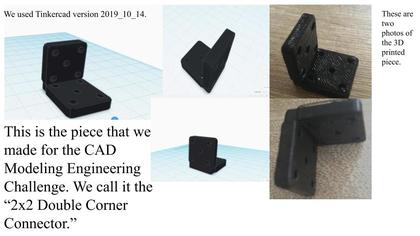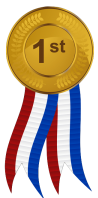 The Team 5164A, Logan, Amelia, and Hiyab designed a new piece that would allow them to connect horizontal and vertical bars on a robot.
Read more
---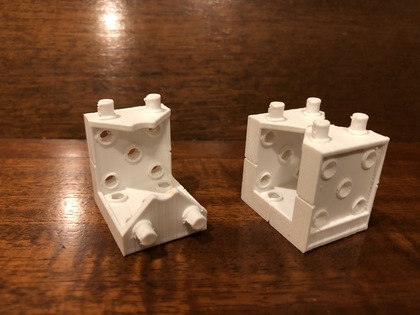 New VEX IQ corner connectors were created to enable beams to be attached together on two, three, or four sides. The new corner connectors could be used to make secure corner or closed structures.
Read more
---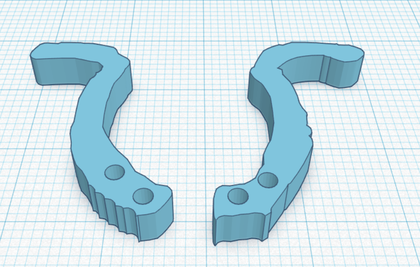 My piece is a claw. This claw works by having 2 motors on the top. The shafts reach down into shaft lock plates and those plates hold onto the claw pieces. Then the left claw goes counterclockwise and the right clockwise to create an inverted claw effect. This will make it easier to grip onto the Risers and prevent it from slipping off the claw. This would be even more crucial when having to stack Risers, because sometimes the Risers slip off the claw, and you would not be able to make a stack....

Read more
---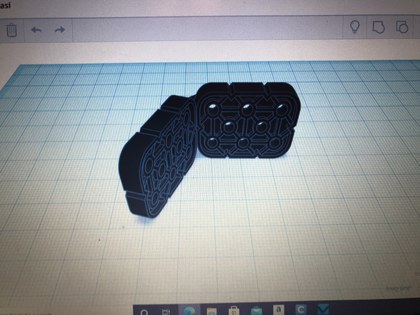 Although vex IQ has covered many important aspects of the playing game, our team 5081F The Blue Knights feels that a big part of previous games that were overlooked was the balls. The balls are circular and slick which makes them hard to pick up, and to add on to that understanding there is also no good base for a ramp. We have competed in squared away and have tried to make a ball lift and every time we tried we failed. We began to notice that the main problem for this was the ramp. A key aspect in a good ball intake is a good solid ramp for the balls to get the upward momentum in...

Read more
---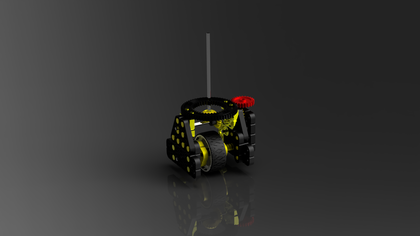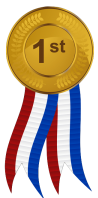 We designed a swerve drive for VEX IQ but the motor wires would get twisted when it turned. To solve this problem, we designed a new ring gear that allows the swerve drive module to be able to do infinite spin and the motor wires are not twisted.
Read more
---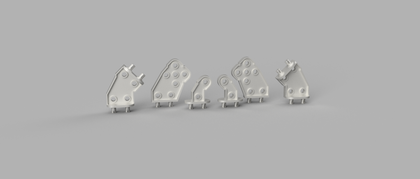 We created this part to function as a more elegant solution to building ramps in Vex IQ. Without using this part, the process of creating a sturdy and simple ramp required more parts, and more complexity, as well as weight, which could change something about the robot. This part could fit into a robot design with something like a ball collection mechanism, by making intake and dropping more smooth and reliable, by providing a gentle slope for it to fall down and climb up, rather than a harsh fall.
I used Fusion 360 version...

Read more
---