VEX U Educate Online Challenge Sponsored by Robotics Education & Competition Foundation
Entries
VEX U teams have a unique opportunity to fabricate their own components for their robots using raw materials such as non-shattering plastic, rubbers, composite materials, steel, aluminum, brass and bronze, along with plastic 3D printed parts. With this opportunity, and the leadership potential they have to advance the interest and involvement of STEM to high school students, we invite the VEX U teams to educate VRC teams on how to work through the design process of fabricating a unique part for a VEX U or VEX AI Competition (VAIC) robot.
Submissions for this challenge will be written from the perspective of teaching the design process involved in selecting a component on the robot for custom fabrication. There should be a compelling reason on why that custom part is needed, why the raw material was selected, what equipment is used and how that raw material is fabricated into a new component that improves the robot beyond what a commercially available product could do.
*Your entry may be shared by the REC Foundation to help promote VEX U and the VAIC programs in the mission of increasing students' interest and involvement in STEM.
Entries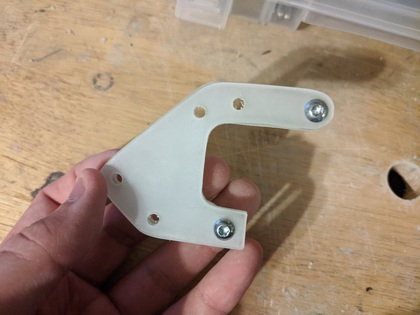 With the evolution of the VEX robotics competition, teams around the world have been endlessly optimizing established knowledge as well as implementing new methods to increase their competitive edge. One of the gateways for many new VEX teams to begin fabricating custom components is through the use of legal plastics such as polycarbonate. By utilizing polycarbonate and other plastics, teams can create unique components with specific holes rather than the standard increments provided by VEX metal for intakes and other mechanisms on robots. However, with the flexibility of parts created...

Read more
---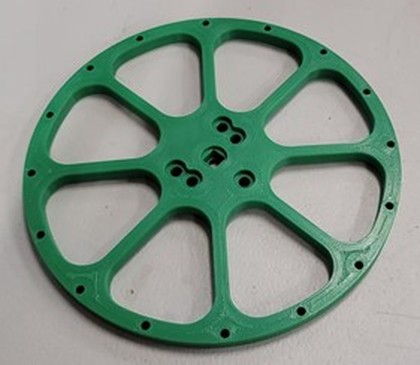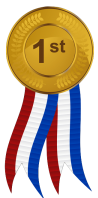 At YNOT Robotics, we pride ourselves on creating custom solutions to each year's VEX competition. Custom fabrication, whether it be 3D printing, machining, or forming, is part of our team's DNA. In this submission, Tony and Grant will be going through the entire process of identifying a need, designing a solution, and creating the custom part using additive manufacturing.
Read more
---