The Unite Online Challenge Sponsored by Google
Entries
The Unite Online Challenge is an opportunity for students to engage in recognizing that they have the power to make a positive difference. VEX teams can become leaders of change by making their programs more inclusive and validate that learning about STEM is more important now than ever before.
The Unite Online Challenge will be awarded to schools or organizations that demonstrates why robotics needs to be inclusive and not exclusive and what they are doing to help.
Video should promote the school or organization and how you are working to promote inclusiveness in STEM. We want to see how your teams collaborate to enrich experiences for everyone. Share with us areas identified as exclusive, your plausible solution to changing that and your vision of an inclusive future.
Finalists
---
Hello, we are Redwood Robotics.
Coronavirus has affected almost everyone in the world, and our club is no exception. We cannot meet in-person everyday, practice on the same field, nor attend regular competitions. One activity that we especially cannot do, is our normal outreach. In any regular year, we would go out to elementary schools in our city, and demonstrate the functions of our robot, and introduce robotics. Yet because of Coronavirus restrictions, our club could not plan on doing any in-person outreach events.
Instead, we decided to...

Read more
---
1868T is part of a two sub-team VRC team. We are all-girls and made up of 7th to 9th graders. We work virtually during the pandemic.
Read more
---
Hi there, i'm Precious Olokode and i am a part of team 48466B. JagTech is an engineering team for Guion Creek Middle School. We have great members and teachers on the team who communicates and relate with each other to program and develop robots and machines.
In order to introduce the team to other students we made a video to let others know robotics is for everyone to join after the end of the pandemic.
To spread the word out we already have a JagTech canvas page which has information for being on the team, and on...

Read more
---
STEM should be inclusive, but girls who are passionate about STEM are still facing challenges due to there gender. We gathered together members of our community to create a video about empowering girls in STEM.
Team 62X: Andrew Eitner, Anika Iyer, Kensuke Shimojo, Karen Wu, Eric Yoon
Harvard-Westlake Upper School teams: 62A, 62B, 62G, 62K, 62X, 62Z
Created by Anika Iyer and Karen Wu, with special thanks to Audrey Engman, Reb Limerick, Xin Guan, and Riya Iyer
Read more
---
We are the Sandpiper Hexperts, 2657A, a new VRC team comprised of a diverse group of five students. Our school also has a diverse student population, with some students who are non-English speakers that have just arrived to the United States. In our Unite Video submission, we show how robotics can transcend language barriers and help to unite students of different backgrounds. We hope that you enjoy our video, "Robotics is a Universal Language!"
Read more
---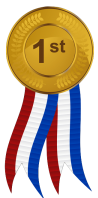 "Diversity is having a seat at the table. Inclusion is having a voice. And belonging is having that voice be heard." ~Liz Fosslien
We are HyperDrive and Override from QE Robotics. In our video, we explore the problems we face in STEM and robotics and explain some steps we have taken to solve them. It was especially important to find better solutions for integrating our school community due to the restrictions imposed as a result of the pandemic. We believe the video reflects our own...

Read more
---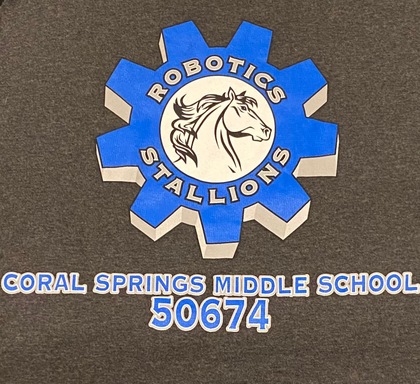 In this video we give a full description on how we are promoting inclusiveness in stem, while also giving a demistration of how we are learning about Vex during online learning. Our school district prohibits the use of shared materials on campus, due to covid guidelines. The members of our team are made up of girls and boys, where we divided up virtual competition submissions for Vex IQ. This is a great struggle because we must meet outside of school.
Read more
---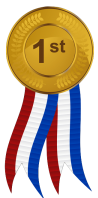 Hello, we are Exothermic Robotics club, one of the oldest VEX robotics clubs in the world. Our story starts in 2006, when our club consisted of one team with five members. Now, in Exo's fifteenth year, we have expanded to seven teams with five to seven members each. Exothermic robotics has come a long way in its inclusivity efforts, as we have members from several grades, skill levels, and schools. However, we will constantly be persevering towards expanding our club and building a more inclusive community.
Read more
---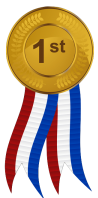 Metea Valley Robotics Team 8995E is fixing the issue of exclusivity in Robotics, by creating and leading a Robotics Boot Camp to give an opportunity for all students to get involved in robotics.
Read more
---