The Community Award Online Challenge Sponsored by Google
Entries
This year's Community Award will be presented to VRC or VEX U teams that are helping or supporting their local community throughout the pandemic. How are you connecting, as a team, to make a difference in your community when in-person connections are limited?
Activities may include, but are not limited to:
Team created a public service announcement to encourage social distancing practices using VEX robots
Team organized food drives
Team organized a robot parade for the neighborhood
Team built robots that perform tasks to support COVID-19 efforts
Team programmed a robot to lift someone's spirits… like those in care facilities who must stay indoors and out of contact with other people or for front-line workers
Additionally, the submission will be judged on creativity and quality of the video.
The submission will be a video not to exceed 3 minutes, including credits, that highlights the team's community-wide contributions. The video will be posted or uploaded to a video streaming service, and a link to the video will be submitted through the REC Foundation Online Challenge website.
Winners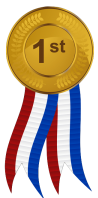 We are team 1028Z from Omaha, Nebraska. Members of 1028Z have worked for years to spread STEM education, both through our robotics team and a service organization we founded, JuSTEMagine. During the pandemic, our team has come together to support and inspire thousands of students locally, regionally, nationally, and internationally.
Read more
---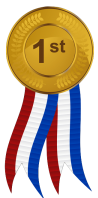 This is Vex Team 90F video entry to the Community Award Online Challenge Sponsored by Google - Food Delivery Made by Robot. Each of us collected food and supplies. We then designed and built a special delivery robot for the purpose of delivering the items to the Chester County Food Bank while practicing social distancing. This is how we wanted to help our community as well as to lift our spirits during pandemic.
Read more
---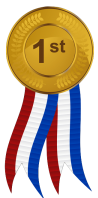 Hi! We are team 421H. During this pandemic, we wanted to give back to our teachers and staff by making the school a safer place to be — So we created a cleaning robot which autonomously sanitizes desks with the help of a UV light, killing germs and viruses including COVID-19.
Read more
---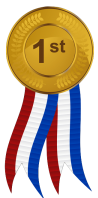 COVID-19 has limited our resources, but it has not hindered our ability to help others. Using our knowledge and experiences, we are hosting a virtual workshop about the basics of STEAM for students grades 3-5, which will help create a diverse group of minds later on.
Read more
---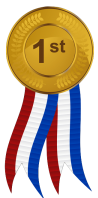 Covid-19's ruinous impact necessitates short term solutions, such as our mask collection and distribution campaign and the Mask and Hand Sanitizer Distribution Robot we designed, to aid the vulnerable, and long term solutions, such as the R-MAVI wheelchair designed to relieve stress on healthcare workers, to prevent further devastation.
Read more
---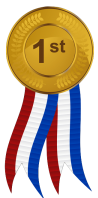 This is Team 1965Z's entry for the 2020-2021 Google Community Service Challenge.
Many schools in our region don't have much STEM curriculum or weren't able to teach STEM effectively during the pandemic, so our team organized 2 workshops for local middle schoolers. We created "STEMCrashCourse." 170+ students attended these workshops and we received a lot of positive feedback. Over the course of 2 months, we first came up with the idea, created an in-depth curriculum for the workshops, made a website, and created flyers while reaching out to dozens of...

Read more
---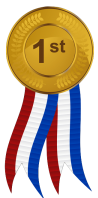 Critical Error Robotics (33011X) is an independent VRC team in North Carolina that has been serving our community for four years.
Critical Error runs local VRC events through the Triangle Robotics League (TRL). 33011X helps set up and run all league workshop, competition, and community outreach activities. As part of these outreach activities, we have introduced thousands of people to competitive robotics by building portable clawbot and shooterbot demo competitions that we bring to local festivals and charity fundraising events, and we loan...

Read more
---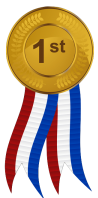 50 word statement: Due to social distancing, COVID-19 forced opportunities--jobs, education, communication--to be online. This leaves behind the most vulnerable: those that don't even have electronics. To bridge this digital divide, 936C started the Computer Recycling Club. With over 20 members, we fixed/collected over 150 electronics and donated them to low-income families.
Other info: We are unsure if the local news segment showcased constitutes as in "the public domain", but we have been given permission to show it. Also,...

Read more
---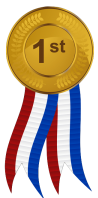 The Covid-19 pandemic has greatly impacted our way of life this year, disrupting our school life and robotics activities that we hold dear. In light of this situation, our club took the opportunity to give back and serve our school community by holding CAD and 3D printing workshops, recreating our school campus in Minecraft, and producing adjustable ear mask hooks for our school staff and local hospitals.
Read more
---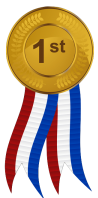 Amidst the pandemic, our team felt it was imperative to increase STEM outreach now more than ever. We created tournaments, launched a website, and tutored students about STEM. Overall, we strive to expose children to STEM, foster their love for it, and produce a generation who will continue the cycle.
Read more
---