Encore Online Challenge: VIQC Elementary School VEX World Robotics Championship
Entries
The REC Foundation wants to continue celebrating the achievements of the teams that qualified for the 2020 VEX Worlds Fantasy Robotics Tournament. We recognize many students were disappointed the 2020 VEX Robotics World Championship in Louisville, KY was cancelled, so we are excited to share an opportunity that may provide an additional pathway to qualify for the 2021 Remote VEX Robotics World Championship. We would love to invite back all the teams that qualified in 2020, but unfortunately that is not possible. Instead, the REC Foundation is selecting 50 VIQC Elementary School teams for an opportunity to attend the 2021 VEX Robotics World Championship through the Encore Online Challenge.
Eligible teams for the Encore Online Challenge must continue working hard this season! Eligible teams need to submit a PDF document with their team information and a (3) three-minute video sharing how they persevered after the 2020 season including their accomplishments this season. Teams should carefully review the eligibility, judging and requirements section below.
Winners for the Encore Online Challenge will be announced by Friday April 23rd.
Winners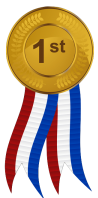 Video featuring our team and PDF that contains Team Information
Read more
---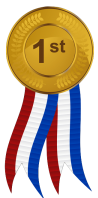 Team: 3723A
Sebi Kim - Qualified 2020 VEX Worlds Fantasy Robotics Tournament (Gr.5)
Benjamin Sim - New Member
Read more
---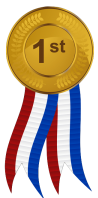 Hello everyone,
We are PF Robotics Jr. team 1705A from Ontario, Canada. We had so much fun this year competing all around North America online. Even though we had to change the way we do robotics because of the pandemic, we know everyone did too. Three lockdowns, 2 states of emergency, and no school for months but nothing can stop us because WE LOVE ROBOTICS!
We vote to have everyone that put in an entry to this challenge win a spot at Worlds 2021, because we all deserve to go this year!
Good luck everyone,
Troy,...

Read more
---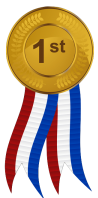 | | | |
| --- | --- | --- |
| Name | Grade Level | Status |
| Siyuan (Steven) Zhu | 5th | Qualified to worlds last year |
| Peiyi Wang | 5th | New to 16688B and didn't qualify to worlds last year |
Read more
---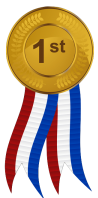 ---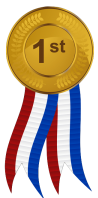 Team 60269A VIQC Elementary
Team members who qualified for the 2020 VEX Worlds Fantasy Robotics Tournament
Abigail Queen, Hayden Jarrett, and Greyson Wiseman
Team Members for the 2020-21 season
Abigail Queen, Hayden Jarrett, Greyson Wiseman, and Tessa Jordan (new to team)
Team Number for 2020-21 Season: 60269A
Primary Contact:
Barbara Harris
Read more
---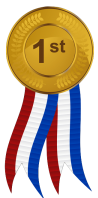 Our Robotics program faced many challenges due to COVID-19 restrictions.This entry shows how we persevered in improving our knowledge and skills, and continued participating in tournaments, in spite of the challenges we faced. We pushed through the challenges and tried harder than ever before.
Read more
---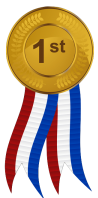 Team 39402A from Hattiesburg, Mississippi shares their thoughts on how they rose to the challenge of the 2020-2021 season after receiving their first bid to Worlds 2020 only to have it canceled due to the pandemic.
Read more
---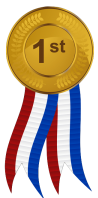 Rider ID 71832E started in 2019, COVID came and changed everything ... however we decided to continue, implementing online classes, online engineering and even online practices ... and today we can say that it is possible despite everything
Read more
---
---
---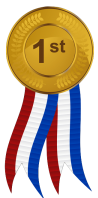 TEAM 3701D MEMBERS WHO QUALIFIED FOR VEX VIQC 2020 WORLDS FANTASY ROBOTICS TOURNAMENT:
KATIE ACOSTA – 5TH GRADE
HATTIE CRAWFORD - 5TH GRADE
WILL HARDEE - 5TH GRADE
EDWARD LIVINGSTON - 5TH GRADE
TEAM 346F MEMBERS PARTICIPATING IN VEX VIQC 2020-21 SEASON:
KATIE ACOSTA – 6TH GRADE
HATTIE CRAWFORD - 6TH GRADE
WILL HARDEE - 6TH...

Read more
---