Teacher/Coach Fusion 360 Online Challenge Sponsored by Autodesk®
Entries
The Autodesk Teacher/Coach Fusion 360 Online Challenge is an opportunity to showcase what you do on a daily basis to teach students about CAD, CAM, and CAE. Introducing students to the concepts of simulation, rendering, animation, and detailed drawings along with the aspects of collaboration, and the iterative process will go a long way as students prepare for STEM careers in the future.
In this challenge, teachers and coaches will develop grade level curriculum using the Autodesk Fusion 360 software that is used by professionals to teach students how to conceptualize and test iterations of their robot in a 3D setting. The project-based lessons can be a subset of a larger robotics unit or can be specific to team competition relating to the games for this year in Change Up VRC and Rise Above VIQC.
This challenge will focus on building foundational concepts and will help utilize teams, hubs, calendars, and more to best manage the robot design process and assets. The Autodesk Fusion 360 challenge for teachers and coaches will consist of several documents that will be submitted online including lesson plans, assessment, and an example of student work or of students working on a project-based learning activity tied to a lesson. In addition to the lesson plans, students will provide a reflection on what they learned and how they applied the newly acquired knowledge to their robot design process.
To help you succeed, access to Autodesk software will be available at no charge for the challenge. Whether you've used the software before or are brand new to CAD, the Autodesk Design Academy provides lessons and video tutorials for all skill levels.
To get started, carefully read the complete challenge requirements on our website and then visit the Autodesk Design Academy challenge page to download software, watch tutorials and learn how to create custom parts. When you're ready, return to the website to submit your entry.
Winners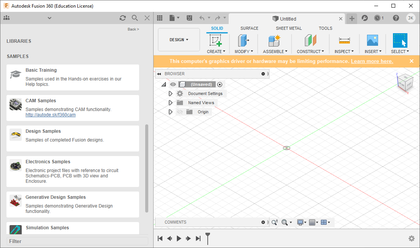 The 141A team use Autodesk Fusion 360 for designing their robots. The students range between 6th and 8th grade (i.e. middle school). This is especially important during this time of COVID-19, where students may be quarentined or locked down based on the guidance of our elected leaders.
At the start of the season, during robotics signup, students were informed they will need access to a computer at home. The teams have laptops that are configured with Autodesk Fusion 360 during practice, but they need to get the software loaded at home to access the...

Read more
---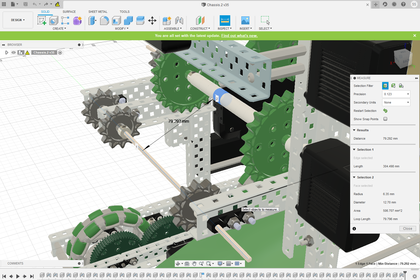 In these lessons, I show my students the importance of using a software like Fusion 360 in their design process when competing in the Vex Robotics Competitions. By giving them a brief overview of its basic tools and usages, they have learned to dramatically improve their design iterations. We hope you enjoy our submission and that your robotics program will also implement Autodesk Fusion 360 into your curriculum!
Read more
---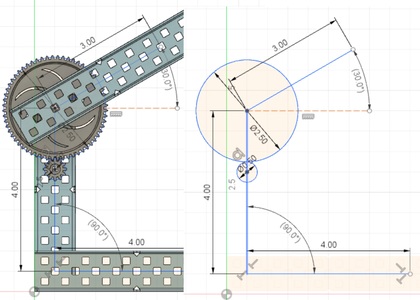 This is the entry from the Mentor of the Rolling Robots teams. Dr. Kirkman, known to his students as DK. We use both 2D and 3D CAD to develop our robot designs. We use teams to share projects, designs and drawings. I attempt to teach each team member some basic tools in Fusion 360. Most learn the basics and a few go on to practice many hours and become experts for the team. I usually will relate to the students that i can teach them something like a dozen tools in CAD then it is up to them to put in the 10s or 100s of hour practice to really get comfortable in...

Read more
---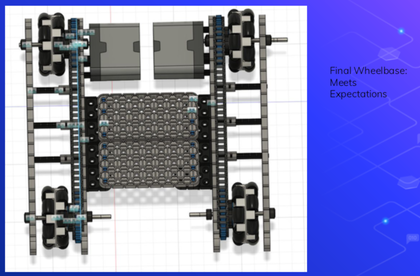 Fusion 360 lessons and robot wheelbase student examples
Lessons created by HS student mentor/coach
Lessons completed by 3 mmbers of team (independently)
Read more
---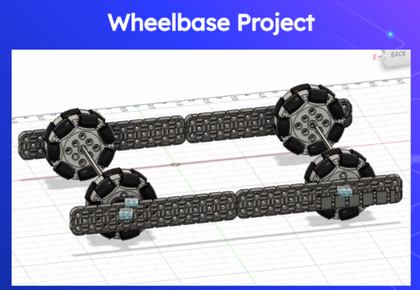 Fusion 360 lessons and robot wheelbase student examples
Lessons created by HS student mentor/coach
Lessons completed by 3 mmbers of team (independently)
Read more
---
In these lessons, Mr. Patrick outlines the process for using Fusion 360 for Parametric Modeling and CAM. Vex U Team YNOT at the University of Tennessee students used these lessons to become more independent designers and parts fabricators. Information from these lessons can be saved and posted for future students to utilize as they begin their education in modeling and manufacturing.
Read more
---