Teacher/Coach Fusion 360 Online Challenge Sponsored by Autodesk®
Teacher/Coach Fusion 360 Online Challenge Sponsored by Autodesk®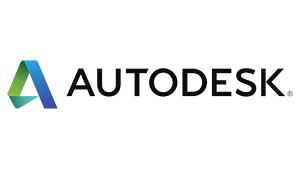 The Autodesk Teacher/Coach Fusion 360 Online Challenge is an opportunity to showcase what you do on a daily basis to teach students about CAD, CAM, and CAE. Introducing students to the concepts of simulation, rendering, animation, and detailed drawings along with the aspects of collaboration, and the iterative process will go a long way as students prepare for STEM careers in the future.
In this challenge, teachers and coaches will develop grade level curriculum using the Autodesk Fusion 360 software that is used by professionals to teach students how to conceptualize and test iterations of their robot in a 3D setting. The project-based lessons can be a subset of a larger robotics unit or can be specific to team competition relating to the games for this year in Change Up VRC and Rise Above VIQC.
This challenge will focus on building foundational concepts and will help utilize teams, hubs, calendars, and more to best manage the robot design process and assets. The Autodesk Fusion 360 challenge for teachers and coaches will consist of several documents that will be submitted online including lesson plans, assessment, and an example of student work or of students working on a project-based learning activity tied to a lesson. In addition to the lesson plans, students will provide a reflection on what they learned and how they applied the newly acquired knowledge to their robot design process.
To help you succeed, access to Autodesk software will be available at no charge for the challenge. Whether you've used the software before or are brand new to CAD, the Autodesk Design Academy provides lessons and video tutorials for all skill levels.
To get started, carefully read the complete challenge requirements on our website and then visit the Autodesk Design Academy challenge page to download software, watch tutorials and learn how to create custom parts. When you're ready, return to the website to submit your entry.
Grade Level Requirements
| | | | | |
| --- | --- | --- | --- | --- |
| Elementary School | Middle School | High School | College / University | No Grade Level Restrictions |
Program Requirements
| | | | | | |
| --- | --- | --- | --- | --- | --- |
| VEX IQ Robotics Competition | VEX Robotics Competition | VEX U | Aerial Drone Competition | VEX AI Competition - High School | VEX AI Competition - University |
Prizes
Automatic team qualification for this season's VEX Robotics World Championship!
$500 Amazon gift card from Autodesk.
---
Eligibility
Entrant grade range: Elementary, middle school, high school, and university teachers or team coaches.
VEX Robotics Competition team requirement: Must be part of a registered VEX team for the current season.
Previous Online Challenge entries are not eligible for submission.
Only one entry is permitted by the same team. However, each team in a multi-team school or club program may submit an entry. For example, teams 123A and 123B could each submit an entry, but team 123A could not submit two entries.
Requirements
These are the minimum requirements for this challenge. Failure to fulfill any of these requirements will result in your entry being disqualified from advancing to Finalist or Winner status.
You must use Autodesk Fusion 360 to manage the robots design process and assets. This can include the use of teams, hubs and calendars to collaborate and document the design of your competition robot. The lessons that you create to work with your grade level teams can be introducing Autodesk Fusion 360 or can be for a more advanced course where students are already familiar with CAD,CAE and CAM.

Quickly get up to speed with learning resources provided for this challenge on the Autodesk Design Academy – learn to model YOUR way, from parametric, direct, to free form modeling. Visit https://academy.autodesk.com/vex-challenge.
Part 1: Lesson Plan Submission:
Develop 2 lessons that can be stand alone or connected to be used to facilitate a VEX robotic project-based learning application that can be related to either the VRC or VIQC the games for this season.
Include titles for the lessons, materials and media needed, length of time allocated, standards (national, state or local) assessment which can be checking for understanding or final project evaluation, measurable objectives, and extensions for further student learning.
Include your evaluation tool or instrument.
Include an example of student work and of a student working on the project-based learning activity portion of the lesson.
Lessons can be for in person class sessions, or online learning or for a hybrid classroom setting.
Part 2: Student Reflection:

Include a reflection written by the students on the team that shares what they learned from the lessons and how they applied the knowledge to their robot design process this season.
The reflection should also include two (2) or more images (screenshot, photo, etc.) of the CAD digital rendering to show how they applied Fusion 360 in the lesson.
Optional: you may also submit additional photos showing a student or students working on the project-based portion of the lesson.
Upload your complete set of lesson plans.

Your final submission must be in PDF format (maximum file size: 20MB). You may create your submission using the platform of your choice; however, entries not in PDF format will be disqualified. All of the materials developed in Part 1 (Lesson Plans) and Part 2 (Student Reflection) should be combined into one PDF file that is no larger than 20 MB for submission.
Previous online challenge entries are not allowed.
If you create your entry using an online platform (examples include Canva, Wattpad, PowToon, Shutterfly, Photobox, etc.), you must export it to PDF to meet this requirement.
If you create your entry using programs like Microsoft Word or PowerPoint, there is an easy way to save in the correct format: just click "File" and then "Save As Adobe PDF." Depending on the version you are using, this may also simply appear as an option you can select from the dropdown in the "Save As" function.
You must upload your PDF entry directly to the Online Challenges site.
You must upload your entry to the Online Challenges site during the submission process. Links to Google Drive, Dropbox, Sharepoint or any other site are not permitted and will result in disqualification.
The "Judging Information" section below will provide additional guidance on how your project will be evaluated.
READ CAREFULLY: UPLOAD INSTRUCTIONS
Instructions to upload your PDF:

Click the green Enter Challenge button on the right side of the screen.
Fill out the submission form and type your text in the Full Description box according to the Requirements for this challenge.
Click Save.
Click the blue Files/Images button in the upper right of the screen.
Drag/Drop your PDF file into the Upload a File box.
Be sure to edit the Display Name and file information according to the Requirements for this challenge.
Save your edits and click Update on the entry screen.
Your submission will now show when you click the blue All Entries button to view the challenge entries.
Judging Information
Judges will select ten or more finalists from the submitted entries and will take community voting results into account in making their choices. The finalist submissions will then be judged by additional selected professionals including Autodesk engineers whose scores will be combined with the preliminary-round judges' scores to determine the winners of this challenge.

All entrants will be judged for their Basic Requirements entry.
Evaluation Criteria and Additional Information

• How did the lesson plans introduce or utilize the Autodesk Fusion 360 components of Teams, Hubs, and Calendars in the project-based learning activity?
Did the lesson plans provide examples of how the students would be using the software?
Did the lesson plans provide clear and measurable student objectives?
Did the lessons provide a form of assessment to allow the students to demonstrate and show skill proficiency using Fusion360 tools in their robot design process?
Overview images: Quality and thoroughness of the lesson
Did the student reflections clearly communicate what they learned from the lesson and how they applied the knowledge to their robot design process?
---
Deadline Information
Current time:
Sat, Sep 23, 2023 5:52 AM CDT
Opens:
Mon, Oct 12, 2020 9:00 AM CDT
Closes:
Thu, Dec 31, 2020 12:00 PM CST
Voting Ends:
Fri, Jan 8, 2021 12:00 PM CST