Recycle-Bot sponsored by REC Foundation
Entries
________________________________________________________________________________________
Our Judges have begun to review all entries. We plan to have finalists posted by Tuesday June 22nd and Winners announced by Tuesday June 29th. Good luck teams.
_________________________________________________________________________________________
Recycle-Bot sponsored by the REC Foundation
As we look around at the environment in our classrooms and homes, we see materials and supplies that can be recycled and repurposed into other useful things. Using your creative, design, construction, and artistic abilities we want you to create a Recyle-Bot using items like paper rolls, popsicle sticks, pipe cleaners, cardboard boxes, empty cans, scrap wire, paint, markers, holiday wrapping paper, fabric, old clothing, etc.
In addition we want you to share the construction process, design challenges, and purpose of your Recycle-Bot in a written presentation supported by up to three(3) photos. The required written presentation must be a student(s) work describing the process of design and the fabrication all focused upon the "Purpose and recycled materials" of this robot.
We look forward to seeing your creativity shine in this challenge.
Clarification posted 2/22/21 - These robots are intended to be static with no electrical components used. Powered robots are not allowed for this competition
Winners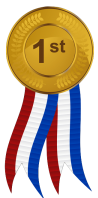 Our main goal of this robot is to make it serve food and store small items like collections. Our robot moves by plastic toy skateboards. Our theme is star wars so we used a Star Wars wrapping paper which has the main colors of our robot.
Read more
---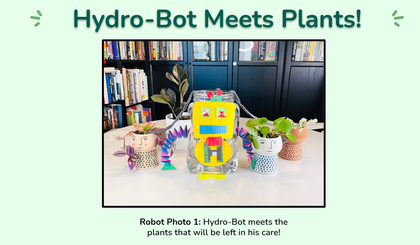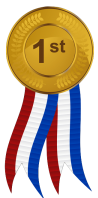 Team 99808A Presents: The Amazing Plant-Watering Hydro-bot!
By Jesse and Jeanelle Reyna

Problem:
We love to plant and tend to our garden, but we realized that sometimes it is hard to tend to the plants when we leave the house. For example, if we were to leave the house for a week-long vacation, we need to make sure that our plants get the right amount of water and nutrition!
Challenge Accepted!
We want to design a robot that can easily water our plants...

Read more
---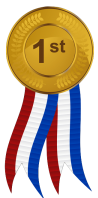 This was submitted by 4073G, by Kaida Sayachack Yuom and Binh Nguyen. Say hello to Fishbot: The Underwater Fisherman!
Read more
---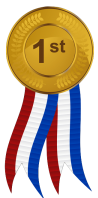 This is the Recycle-Bot submitted by VRC High School team 97101G. Our robot is a clean-up robot that helps custodians in their job. The robot fulfills all challenge requirements and is composed entirely of recyclable materials.
Read more
---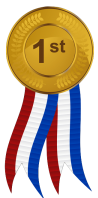 We are the Tecnológico de Monterrey Querétaro campus team. VEXID ITSMQ
We created a robot that helps recycling and at the same time has an interaction with the user, encouraging the participation of recycling in all ages.
Read more
---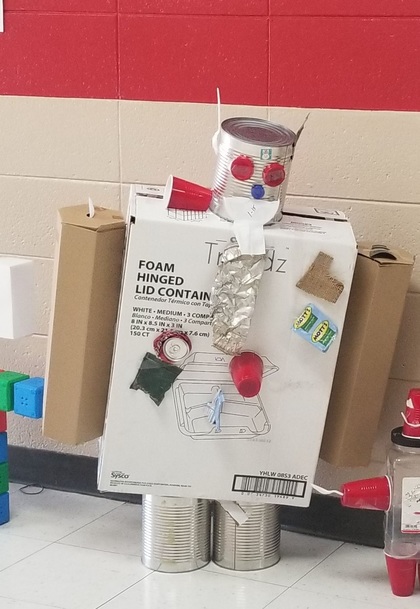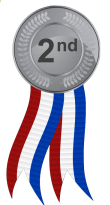 This is our submission for the recycle bot challenge. Our robot greets people as they walk into the school by reminding them to pick up their trash in many different ways. The robot was created from trash picked up around the middle school.
Read more
---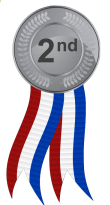 74485F
Team Name: Jimmy
Lucas, Brady, and Eli
Problem: People never wake on time. It's not nice waking up late and missing school work and getting behind. And getting missing assignments. And if I miss the bus my parents are mad because they have to drive me to school.
Purpose: Wake People Up If They're Sleeping. There is a screen that plays a youtube video that you think is funny so it puts you in a good mood for when you wake up. It gives you 1 dollar every time you wake ontime. When you buy the robot you can set up a bank account

Read more
---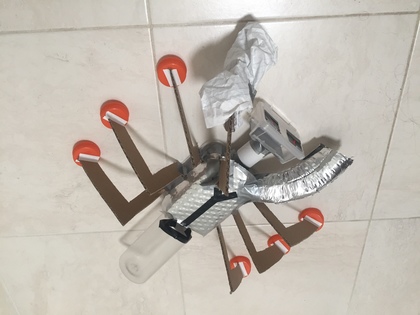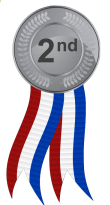 Ceiling Roomba
By Team NXS
Perhaps it's just me, but all too often I find spiders hiding in the corners of the ceiling, cobwebs on the lights, and large amounts of dust on the trim. The simplest solution is to clean it yourself, but as innovators it is our job to design wacky creations to do such mundane tasks for us. Thus, I would like to introduce the Ceiling Roomba. Using the suction cups at the end of each of its six legs, it is capable of traversing any wall, and is perfectly capable of walking completely upside down. Using the built-in vacuum and duster...

Read more
---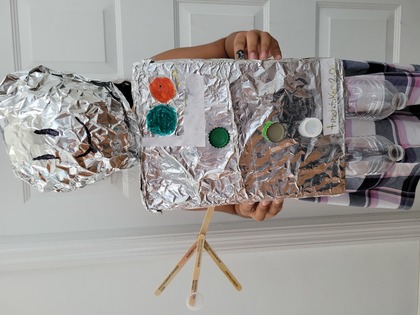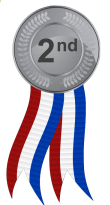 where the trash taker 2.0 can take you
TEAM 3581A, ENTRANT: Marianna Duarte
Have you ever wondered why my robot is called the Trash Taker 2.0? A lot of people asked that question. Well, it is because it picks up trash with a cardboard hand. If you keep reading, I will tell you how I came up with an epic creation that could revolutionize picking up trash.
Telling the Story of the Trash Taker 2.0
The Trash Taker 2.0 is a robot that is made to pick up trash with...

Read more
---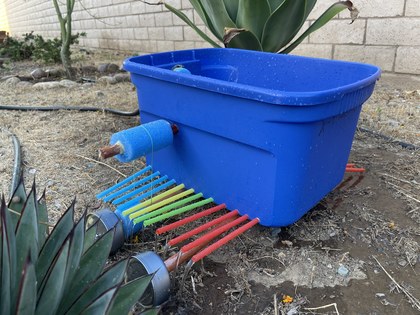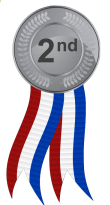 Sprinkler systems are often very expensive and tough to set up. That's what led us to create the H2rObot, an electronics-free robot that can nearly automatically water your yard for you. Along the way, there were plenty of design challenges but through our materials, we were able to raise awareness for recycling options that often go unheard of. The full presentation can be found in the PDF below.
Read more
---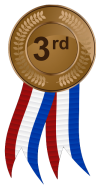 The purpose of this robot works as a security robot in places Jesse or Dante
needs it or as its normal self at the airport.
Read more
---
---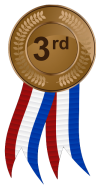 Team 10142Y's recycle bot is a drone that disinfects surfaces!
Read more
---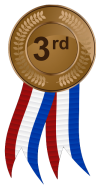 While brainstorming ideas for the Recycle-Bot challenge, we took note of the problems Recycle-Bot is meant to alleviate: the problem of single-use products and litter in our community. On average, households produce around a ton of waste annually. While walking around in our communities, we have also noticed the prevalence of litter on the sidewalks and fields; to reduce the impact of cardboard packaging at home and reduce litter in our streets, we decided to create a trash picker that anyone could create and use. The trash picker would also allow the user to be safe while helping their...

Read more
---