Theme It Up! Sponsored by the REC Foundation
Entries
________________________________________________________________________________________
Our Judges have begun to review all entries. We plan to have finalists posted by Tuesday June 22nd and Winners announced by Tuesday June 29th. Good luck teams.
_________________________________________________________________________________________
Theme It Up! sponsored by the REC Foundation
Every year the new game is unveiled at VEX Worlds using a short video. In this video the basic game rules are explained, and game objects and scoring are defined. For some teams this is the highlight of the entire VEX Worlds experience! There is one thing missing though… a theme.
Your challenge is to give this year's game a theme. Using the exact same rules and definitions, your team must create a story as to why the robots are competing on the field. This is your team's chance to
give names to the game and field objects
give purpose to the scoring of those objects on the field
tell a story describing the reasons for victory
The Theme It Up! Online Challenge submission must include a storyboard, visuals, explanation as to why robots must meet objectives, and names of game/field objects. The theme must use all the same rules as in the current Game Manual.
Have fun and we look forward to seeing your creative themes!
Winners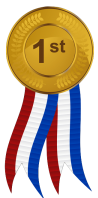 Team 10142X envisions a resource management theme for the Vex IQ Challenge game Rise Above.
Read more
---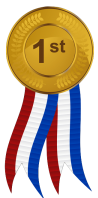 The universe is out of control! Only YOU can help! Nothing is as it should be. In three separate galaxies, all in the Rise Above Galaxy Cluster, the planets have shifted out of their solar systems! The only way to get things back to how they should be is with your help!
Read more
---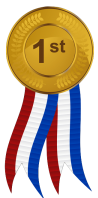 It's time to Conjure Up some points in our Quidditch-themed version of the VEX VRC game, Change Up! We are team 2657A, the Sandpiper Hexperts, a new, diverse VRC team. For the Theme It Up online challenge, we decided to incorporate our team's spirit and interests into the Change Up game, so we drew inspiration from the Harry Potter book series. Seeing parallels between the objectives of different players and how points are scored in Quidditch and Change up led us to our final project: "Conjure Up!" We hope you enjoy our...

Read more
---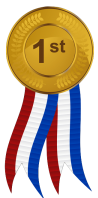 The story of the future, climate change, and the path humans must take to save humanity. The story of conflict and greed. The story of The Battle at Proxima.
Created by Charmaine, Ashita, and Nyla from team 97101W.
Read more
---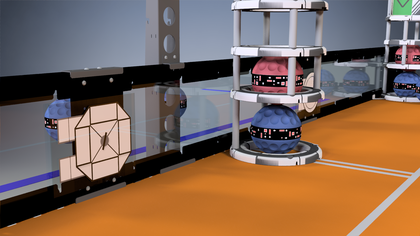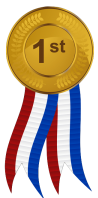 Wasteland Warriors
By Team NXS
Hundreds of years in the future, humanity is hiding away in underground shelters. Using rovers, they attempt to raid the other shelters, and this back and forth struggle continues until they discover teleportation gates that had been created back in the modern era. By changing goals into teleportation gates, and balls into hacking chips, the entirety of Change Up is flipped on its head. You can watch the video going over the key points here, and read the full pdf report and how to convert...

Read more
---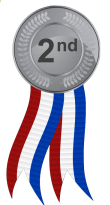 Our adapted game theme is based on space and the galaxy. Everyone on our team found space extremely interesting and wanted to incorporate it into our game adaptation. We also chose this theme because our team name is "Supernovas." A supernova is an explosion that occurs in outer space.
Read more
---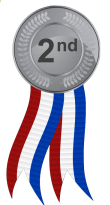 Team 10142Z's theme for Rise Above is collecting basketballs from different teams.
Read more
---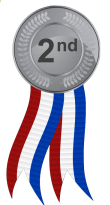 A chain of nine uninhabited islands is discovered by two rival countries. They were unable to split the islands peacefully, so they decided to hold a competition. The prize? Ownership of all nine islands.
Read more
---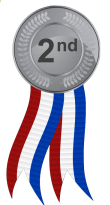 We are the Pixibots and for this Theme It Up Challenge, we came up with the idea of a destructive war between two powerful kingdoms - and how it began. Over countless weeks of teamwork and creativity, the Void Treaty War was created. We hope this creates a new perspective about the VEX Change Up Game - and we hope you enjoy it as much as we enjoyed creating it.
Read more
---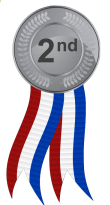 Submission for the Theme It Up! Challenge Sponsored by the REC Foundation by VEX U Team ITSMQ, founded by Vortex, a group of college students at Instituto Tecnológico y de Estudios Superiores de Monterrey (ITESM) Campus Querétaro.
Read more
---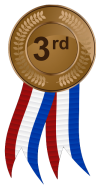 Battery Apocolypse is a themed version of the Vex game Change-Up. In which two colonies of people are struggling to survive after a nuclear fallout. Where the only remaining option is to compete with the other colony for precious remaining energy.
Read more
---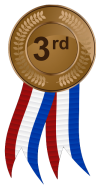 This our theme for VEX Change Up, based on a fictional world that our team created.
Read more
---