Educate Online Sponsored by the REC Foundation
Entries
___________________________________________________________________________________________________________________
Our Judges have begun to review all entries. We plan to have finalists posted by Tuesday June 22nd and Winners announced by Tuesday June 29th. Good luck teams.
___________________________________________________________________________________________________________________
Educate Online sponsored by the RECF Foundation
This challenge offers robotics competition teams the opportunity to help other schools and clubs learn from their experience. In this challenge, schools, clubs, and teams will produce a video on a specific subject area that new teams will learn from. We expect that you will have your own idea, but possible areas for the video include understanding how to analyze a game, how to build a specific mechanism such as a drive train, lifting arm, actuator, winch, etc., how to program using sensors, or how to best work as a team at a tournament. Use your imagination - the only restriction is that it must contain something useful for a new team to know about competition robotics
VEX IQ teams should focus on how to support new VEX IQ teams
VRC teams should focus on how to support new VRC teams
VEX U teams should focus on how to support new VEX U teams
Winners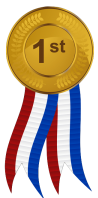 From the organization that won the 2019 Elementary Excellence World Championship and 5 of the last 6 Indiana State Excellence Awards, we present to you: "How to Create an Award-Winning Engineering Notebook." Jalayne and Gracie, members of 15294A's Documentation sub-team have written the script, filmed, and edited this entry to help new teams construct a great engineering notebook.
Read more
---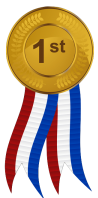 Hi! We are Jesse and Jeanelle Reyna from NOVA IQ Robotics Team 99808A and we made this video to help other VEX IQ teams learn how to use the Engineering Design Process to build better robots. We walk you through the basic steps of the process we use, teach you how you can use the steps in your season, and give you tips on how to document it in your notebook. We hope this helps new teams learn how to build a robot that's perfect for their goals and season!
When we were starting out, this iterative engineering design process helped us achieve robotics goals...

Read more
---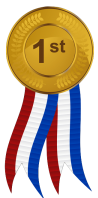 ---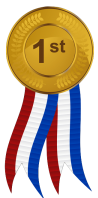 ---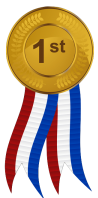 Our team made an engaging and educational video to help other teams build a stable and successful drivetrain for competitions. We offer 3 essential tips to improve maneuverability and drivetrain.
Read more
---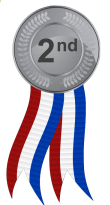 Here is our submission to the VEX IQ Educate Online Challenge! I learned a lot from VEX IQ and we are happy to share our experiences. I think these skills are helpful for not only VEX IQ but for other projects. We enjoyed the process of robotics and working together as a team.
Read more
---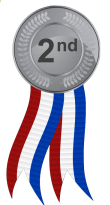 Students from the Eaglebots Blue team in Nappanee, Indiana share some helpful tips on how to have a memorable interview. The judges interview is a huge part of the robotics process; this is your chance to prove everything you've done all season. So, enjoy these tips to improve your interview skills! From the team that has won 2 Excellence Awards at the Indiana State Championship in the last 3 years, as well as being a part of the 2019 World Championship Excellence team, we share with you crucial tips that have helped us have success!
Read more
---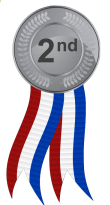 Here is 44691R: Quality Control's video for the Educate Online Challenge. We created a presentation that descirbes how a robotics team would go throguh the design process with our team being an example.
Read more
---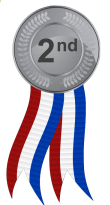 "I sense, therefore I am!". Add sensors to make your robot alive! This video introduces you to different types of sensors that are absolutely essential for autonomous control of your VEX robot in the game field. Learn why sensors make your auton runs more consistent and compare inertial sensors, optical shaftencoders, and rotational sensors to pick what suits your robot and game auton strategy. Learn how to build your sensors into your robot, how to program them for odometry, and about key takeaways from our team's experience with sensors. Brought to you by Team 938A that was...

Read more
---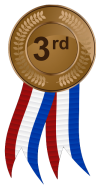 Learn how to build and program an Xdrive! Team 10142X teaches you how to build a competition sized Xdrive and how to program the controller in Vexcode IQ.
Read more
---
---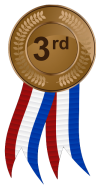 Good sportsmanship in VEX competitions by team 90F
A team with sportsmanship is crucial when it comes to robotics. Sportsmanship is especially put into account during VEX robotics competitions. However, some teams do not know when good sportsmanship will come to use and why it is needed, while some do not know how to have sportsmanship with their teammates and other teams. However, this video will teach new teams about sportsmanship, why it is important, and how to use it in robotics. We are team 90F and in our video we give a good explanation on being nice to other teams and...

Read more
---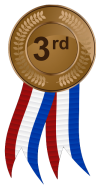 After seeing an increase of unprepared teams arriving at competitions, the Space Cookies VEX team, 1868N wants you to know what to bring so you'll be more prepared. Includes downloadable and printable checklist. This video contains subtitles to for easier access to those who are hard of hearing.
Read more
---