FUTURE Foundation Robot Construction Challenge
Entries
The FUTURE Foundation exists to advance robotics and technology through education. The challenge this year is to build a personal service robot or robotics machine - a machine that would make its owner's life easier by doing a task that is repetitive, boring, tedious, difficult, or unpleasant. This robot or robotic machine could be used at home, in a hobby, in the garden, at school, camping, etc. The only requirement is that it is in some way a personal assistant, not as a work tool.
Entries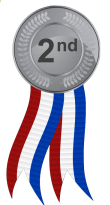 The Robo Cleaner 2.0 is a revolutionary new robot in the cleaning world. The Robo Cleaner runs a program to move around completely autonomously. The drive train is made up of a unique holonomic drive. All four wheels are mounted at 45 degree angles on the chassis. The drive is unique in the fact that each set of wheels is geared to be driven off of one motor. Mounted too the drive train is a series of intake rollers. These run constantly on the robot so that it can pull in larger messes that it encounters. Not only can it handle larger messes, but mounted to the bottom of the drive train is a...
Read more
---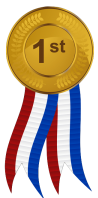 Quadriplegic Gantry Team 341 Iron Eagles Brief Description: A 5-motor gantry (figure 1) constructed of VEX parts that can be operated by a quadriplegic through head motions only. Mechanical System: The gantry structure is 50 inches long by 25.75 inches wide by 35 inches high. A 2-VEX motor carriage (figure 2) carries the gantry gripper (figure 3) on perpendicular tracks the length (x-axis) and width (y-axis) of the gantry structure. A third VEX motor raises and lowers (z-axis) the gripper. A VEX servo opens and closes the gripper, while a fourth VEX motor rotates the gripper...
Read more
---
---
---
Pesky letters always being so difficult to open. NOT ANYMORE! Automatic letter opener does that extraneous task for you.
Read more
---
This Vex Metal Detector robot can roam around looking for hidden "treasure" while you relax in your beach chair. Our Metal Treader utilizes an iPad or iPhone as the end of arm metal detector. A metal detector app that uses the compass feature of the iPad and iPhone makes this possible. The Metal Treader has a tank drive using the Vex tank tread kit and two 2-wire motors. The base is made from a Vex medium size chassis kit. The arm is a 4 bar link design to keep the detector level while it raises and lowers. The arm is driven by a 1:21 gear ratio using 84T, 36T, and 12T metal...
Read more
---