VRC Game Design Animation Challenge
Entries
Create an animated video that shows and explains a new VEX Robotics Competition game.
Winners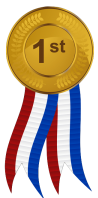 Team 575 presents Tetra Tumble! Teams will stack tetrahedrons of their alliance's color. The higher the stack, the more points. Tetras are worth extra points if they are above the alliance's starting tiles. Animated in Autodesk Maya 2012 Compiled in Adobe After Effects CS4 Music: Derezzd by Daft Punk (Tron Legacy Soundtrack), You Will Be Perfect by Mike Morasky (Portal 2 Soundtrack) Created by Team 575, Exothermic Haiku
Read more
---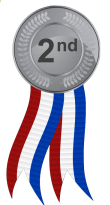 Pyramid Peak is a game where two alliances try to score points by placing hollow cones and solid cubes on the pyramid, which multiplies the score values on each of the three levels. There are also white scoring zones on each side, which are venerable, because other teams may push the objects out. Extra points can be scored by having your robot end on the pyramid, but can only climb during the last 30 seconds.
Read more
---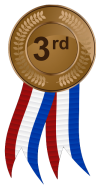 The aim of Hightower is to score by placing prisms into one of the 45 degree chutes or the tower, which is opened in the last 30s of the match. Red/blue prisms are worth 2pts, having the highest prism in a chute gains ownership for 1pt, white prisms are worth 2pts for the owners of that chute and all values in the tower are doubled. Mechanically, the game is intended to be challenging. Picking up prisms is not easy, and then teams have to rotate them to 45 degrees to score them. Teams also have the option of scoring from the top of the chute; although it is harder, having to raise prisms...
Read more
---