Autodesk Inventor® Digital Prototyping Challenge
Entries
Using Autodesk Inventor, design a VEX robot that performs a task falling under one or more of the following categories: industry, science, exploration, medicine, or law enforcement.
Finalists
---
Why is there such things as ATV's? They clearly are not an all-terrain-vehicle. I would definitely consider this robot an 'ATV' though. It can simply climb up stairs, or even go over obstacles taller than itself with ease. This robot features a very unique 'triple-wheel' drive train, mining drill, and a high-power gearbox with arm. It also can be conveniently run off of one cortex and batter! This robot is very versatile and would highly suggest it for all land-earth explorations!
Read more
---
---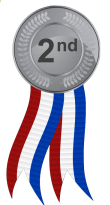 The R-CSI: A is used to document the scene and collect evidence in buildings where arson is suspected and where the building has been deemed unsafe for a human arson investigator to enter.
Read more
---
The BoomBot is a disposable military/police robot. It is capable of destroying targets by detonating 5 Lbs. of C4. It can also perform reconnaissance.
Read more
---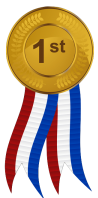 Project Zeta is a humanoid robot designed to perform human tasks in science and industry. Since it is not mechanically specialised for a particular task it can be reprogrammed to do any task that a human would be capable of. Zeta is suitable for operation in hazardous environments where human-like abilities are required but it is unsafe for humans themselves. It is designed to be feasibly constructed in reality, with a large number of motors used to ensure that it can lift realistic weights.
Read more
---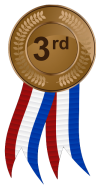 DuctBot is designed to simplify inspections of horizontal ducts and drop-ceiling air plenums. It really works! Made of aluminum with a wide footprint, it can roll over the ceiling panels without crashing down. Special Drive Rail Technology protects wires, chains, gears, and sprockets from getting caught in mess. 360 Panorama rotating camera wires back images. Teams 2113 and 2113a designed a robot to inspect horizontal ducts and drop ceiling plenums. They learned that maintenance people have a terrible problem finding leaks and checking wiring in ductwork and plenums. There is a need to...
Read more
---