FUTURE Foundation Sustainable Design Robot Construction Challenge
Entries
The FUTURE Foundation exists to advance robotics and technology through education.
With the Autodesk Sustainability Workshop as inspiration, build a VEX robot or robotically-controlled machine that achieves one or more sustainability goals. You may construct either a full-size VEX robot or a VEX model of a larger machine.
Sustainability is about using engineering and science to reduce human environmental impact. This can mean producing renewable energy, using less energy, replacing high-environmental-impact materials with low-impact alternatives, recycling, reusing, and designing upgradeable products that can meet future needs without having to be replaced. Learn more about sustainability, and specifically sustainable design, at the Autodesk Sustainability Workshop website at http://sustainabilityworkshop.autodesk.com/.
Entries
---
Solar Chaser is a purpose built "sun-tracker" that makes sure that a garden light solar panel is always pointing at the sun, to make sure that the lights get as much power as they need for the dark nights.
Read more
---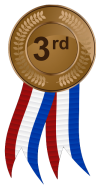 The Parts Sweeper is a user controllable robot that can pick up any vex part that may be lying around the robotics room. It is a more energy efficient alternative to a vacuum cleaner because it uses 1/10 the energy of the average vacuum.
Read more
---
Many towns require aluminum cans to be crushed prior to recycling. This and other factors dissuade many people from recycling the cans. This vex can crusher helps those who can not crush their cans on their own. Without recycling the cans, it breaks the Life Cycle Assessment of Aluminum. Worse yet, the enormous electrical power needed to create new aluminum from bauxite creates greenhouse gasses and makes dangerous perfluorcarbons. This video brings the can crusher to light in a fun and energetic manner. Hope you have as much fun reading and watching this as we had making it!
Read more
---
This is a prototype for a car recycler robot built using VEX parts. Designed to meet the challenge of litter and trash in a sustainable and automated way, this small robot is capable of completing the entire can-disposal process on its own, from acquiring the can to compacting it into an easily disposable size. The robot can also use solar panels as a power source to further increase its eco-friendliness
Read more
---
Team 1138 Eagle Engineering from West Hills California has created a scale model for a full size piezoelectric staircase which can be implemented around the world to generate electricity where it normally would be wasted. Please read the attached word document for more details.
Read more
---
This robotic device automatically turns on the light when someone enters a room and turns it off when they leave.
Read more
---
---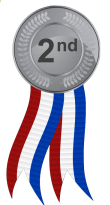 This is an energy conserving light switcher. The robot is made to cut wasted energy from lights, only leaving what is necessary for humans to operate in a building. The concept for the robot is to help produce net zero energy buildings.
Read more
---
We combine the power of wind and solar to produce electricity. We use a light sensor and Vex turret in order to turn our project into the direction of the sun. Visit us online at www.mmsrobotics.tk
Read more
---
---