FUTURE Foundation Robot Construction Challenge
Entries
The FUTURE Foundation exists to advance robotics and technology through education.
Build a VEX robot to deliver trophies to award winners at robotics tournament awards presentations. Think of your robot as the helper that makes presenting trophies a fun and exciting part of the awards ceremonies. It is up to you to figure out how this would work, but it should be useful, creative and interesting.
The producers of the VEX Robotics World Championship may buy the winning robot in the FUTURE Foundation Robot Construction Challenge, for the cost of materials, and the robot may be used to present trophies at the 2014 World Championship!
Winners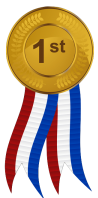 Patriot Robotics presents our 2014 online challenge.
Read more
---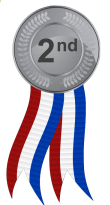 Gael Force Robotics proudly presents DADDOR, the Dynamic Award Display and Delivery Octagon Robot.
Read more
---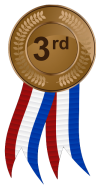 The Super-Size It Trophy Robot delivers both Vex and non-Vex trophies in a creative, unusual way. The robot, which start out looking like a shipping crate, expands into a giant sized VEX trophy with flashing LED VEX logo display. Up to 3 trophies can be delivered at a time, and Think Award, Tournament Champion, and Worlds sized trophies are all compatible. While at competitions, the platform of the Super-Size It! Trophy Robot serves as a convenient display stand for competition robots, or anything else one may wish to show off.
Read more
---