Sustainable Design Challenge
Entries
The CAD Sustainable Design Challenge is an online, skill-based challenge.
Sustainability is about using engineering and science to reduce human environmental impact. This can mean producing renewable energy, using less energy, replacing high-environmental-impact materials with low-impact alternatives, recycling, reusing, and designing upgradeable products that can meet future needs without having to be replaced.
Entries
VEX Team 918d's VEX Autodesk Sustainable Design Challenge entry.
Read more
---
Sustainability is about using engineering and science to reduce human environmental impact. And one of the best ways to reduce human environmental impact is to reuse and recycle. Using engineering and science I created a water bottle which can be reused and recycled. By reusing and recycling it, it can reduce human environmental impact. Here are a overview, top, front, side, and bottom view.
Read more
---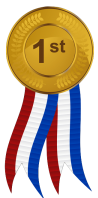 Having looked at the Autodesk Sustainability workshop, I decided to design a direct drilling robot that will use lightweight materials such as aluminium, use a minimum of components which are designed to reduce maintenance time. This means that the robots' mechanisms should be simple, light and efficient. Traditional planting methods involve five steps: 1. Ploughing 2. Cultivating/Power Harrowing, 3. Levelling 4. Rolling 5. Seeding This method is destructive to the top soil, wasteful of fuel, resources and time. I wanted to design a robot as an alternative to this process using...
Read more
---
---
Pizza boxes often use large amounts of cardboard for only a single use, and are usually thrown away afterwards. In an effort to reduce waste, this pizza box design uses less cardboard, as it takes advantage of the geometry of the hexagon. It uses approximately 17 percent less material than a typical square pizza box.
Read more
---
I APOLOGIZE FOR THE PREVIOUS ENTRIES I WAS HAVING TROUBLES SUBMITTING IT PLEASE DO NOT VOTE FOR THOSE Our project is a prototype of a house which seeks genuine sustainable development; its main objectives are the efficient use of energy, water conservation, recycling and land use.
Read more
---
The 536 Teams created a solar tracker in Autodesk Inventor and in real life that tracks the sun to increase the efficiency of the solar panel it carries. This solar tracker is unique because it does not use sensors to track the sun, but instead uses a complex algorithm to know the suns position. This allows the solar tracker to be reprogrammed to perform other tasks without needing to change sensors. This also creates less environmental waste because the sensors to not have to be manufactured. Using a 1 meter solar panel on the solar tracker increases the efficiency y of the panel by 33%
Read more
---
The Robotic Room is an excellent way for families to both save money, save the environment, and remain comfortable.
Read more
---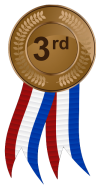 This project was created by VRC team 2114a (Team Automata)/BEST Robotics team 355 (Cave Creek Robotics) Much of the waste thrown in the trash today is usable through recycling or as compost. Instead, it is filling up our landfills. Sorting of usable waste from trash is often inconvenient, and current methods for transporting waste rely primarily on large, inefficient trucks using fossil fuels. The R-WARS (Robotic Waste Recycling System) is a solution to these problems.
Read more
---
Our project designs a robotic system to clean exterior windows of a building. With understanding the Whole System and Lifecycle Thinking from Autodesk Sustainability Workshop, we identify a way to use resource efficiently by increasing equipment utilization to embrace the concept of "Green building". Unlike a permanent building maintenance unit that use tracks, our mobile façade cleaning system can be transported to another location easily and can be deployed in minutes. Our sustainable design empowers a single system to clean many buildings. Sharing equipment reduces consumption of...
Read more
---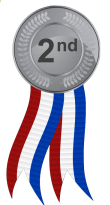 Every year there are 20,000 reported oil spills in the United States, along with many that go unreported, which devastate our natural environment. The AquaSkimmer is the a new safe, autonomous, and efficient oil spill cleanup tool. It is autonomous, has a safe jet stream propulsion and stabilization system, uses rotating drums, and is powered by solar cells and rechargeable lithium-ion batteries.
Read more
---
We devised a safe and easy way of obtaining water and soil samples. The eco-coptor was designed to fly autonomously with an attachable radar and landing gear if deemed necessary. The team devised a plan, each member had their design constraints and briefs, then we each made different parts. Then, we assembled them into our eco-copter ! We learned how to CAD with inventor through PLTW (thanks!)
Read more
---
This is an early revision of 169A's robot for the current VEX robotics challenge, Toss Up. When we first analyzed the game, we knew that a robot must be able to go under the barrier, over the bump and score in the goals with ease. This robot was designed to do all that and more. We incorporated a manual shifting drivetrain into the robot. It could easily be changed between matches from a 1: 2 ratio to a 1:1 ratio, which allowed us to optimize our robot for the current match or skills run. It is changed by simply switching the chain from one sprocket to another. Here, we are at a 1:1...
Read more
---
TunnelBot can be used for many different applications in underground exploration and rescue operations. Some unique features include rubber links on the drive modules which allow for all-terrain movement, ultrasonic and encoder sensors for the TunnelBot to know where things are, and a flexible shovel for collecting samples and moving obstacles.
Read more
---