Design a Game Animation
Entries
Any individual students, student groups or Official VEX Robotics Competition teams can submit an animated video that shows and explains their own design for a VEX Robotics Competition game.
Entries
This animation of game for the Vex, is called In search of the treasure. The objective of this game is to liberate the existing rings and to pontuar with them and the diamond on the slope and the drawer.
Read more
---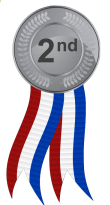 This animation shows a VeX game where metal cubes are scored onto magnets suspended above the field. Robots remaining in the arena but off the floor at the match end counts for ten bonus points.
Read more
---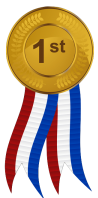 Crawfordsville High School robotics team is proud to present Puramid Plunder. Pyramid Plunder was made on 3ds MAX software
Read more
---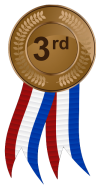 Geometry is team 254D's entry to this year's Vex animation competition. This game involves game pieces and scoring methods never before seen in a Vex game. Hope you enjoy!
Read more
---
Orbzortion is played on a 12 foot by 12 foot field. There are 2 alliances, one red and one blue. Each alliance has two teams each. Robots start in the corners corresponding to their alliance. All robots must fit within an 18" cube at the beginning of the match, but can extend outside of the cube once gameplay begins. Robots pick up balls and place them in short goals for one point and tall goals for two points. At the end of the game, the large white balls can be pushed into an alliance corner for an additional five points. This animation was created with Autodesk Inventor 2010
Read more
---
---
Hold-Out Challenge Description: VEX Hold-Out is played on a 12'x12' square field configured as seen above. Two alliances – one "red" and one "blue" – composed of two teams each, compete in matches consisting of a twenty-second autonomous period followed by two minutes of driver-controlled play. The object of the game is to attain a higher score than your opponent's alliance by keeping your Flag Markers on their side of the field, by holding them on ramps or platforms for extra points, or by "locking up" your Flag Markers inside the towers. A bonus is awarded to the...
Read more
---