VEX® Game Design Animation Challenge
Entries
Create an animated video that shows and explains a new VEX Robotics Competition game.
Finalists
Stack Up is a game of balance and control. There are not many pieces, but they can be used in many different ways to score points. The movement of the objects is not always predictable so programming must be excellent in order to do well. The odd pieces also create hundreds of ways to move them about the field. Though some aspects of this game are very challenging, we made sure there are ways for both beginner and expert teams to score. Thanks for watching! Livewire1069F
Read more
---
Bowl Crash is an offensive and defensive game, where objects won´t stay in their place for many time, the game is animated in Autodesk 3Ds Max and the video is edited in Corel videoStudio Pro X7, the animation offers many angles of view for a better experience for public, and simulated "GO PRO" cams for a first person view from the robots, objects can be scored in different ways so teams may think which is the best way to win.
Read more
---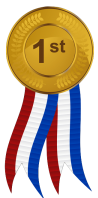 Team 917A of Quantum Robotics presents Tetra Hill, a VEX robotics game where robots compete by scoring tetrapods and tetrahedrons on inclined goals. A variety of different factors affect the scores of the alliances including the number of tetrapods on the incline, the orientation of the tetrapods placed on it, the location of the tetrahedrons scored, and their heights on the incline. The alliance with the most points wins the match.
Read more
---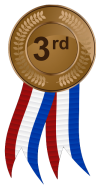 The pilons from team 5225A presents Bowl-Fighting, a thrilling and action-packed game that provides an interesting challenge! 64 red and blue bowls are scattered in various places around the field and its up to the alliances to score them on pillars or side goals. There is a blue and red ball which can increase your score immensely. The game gets interesting when four very different bowls come in to play during the last 30 seconds! The team that scores the most bowls win. Our video incorporates 3D animation from Autodesk Maya, game pieces from Autodesk AutoCad, and 2D animation from Anime...
Read more
---
Mastermind is a game that requires not only mechanical skill but also quick-paced decision-making abilities, due to the position of game elements and the usage of unwieldy tetrahedrons that have the power to grant large amounts of points - to either team. One can only hope to succeed in Mastermind by being able to quickly and decisively traverse the field, manipulate your surroundings, and keep your opponents distracted of your alternating objectives, whether they are to take control of your opponent's hard work or to add to your personal spoils.
Read more
---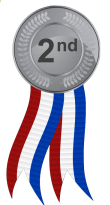 Haiku Animators is proud to present its entry for the 2015 VEX/RECF Game Design Challenge, Binary Breakdown. The soundtracks used in this video are: Brynhildr In The Darkness by Nao Tokisawa Point Zero by Yuki Kajiura Alpha Fruit by Neil Prakasam The modeling and animation software used was Autodesk 3ds Max, with some textures created using Paint.NET. The video editing software used was Corel VideoStudio Pro X7 Thanks for watching, and enjoy!
Read more
---
Minefield is a mine defusal/planting game that has been inspired by real world robotic defusal applications across many countries left covered with live mines around the world, injuring many innocent people even years after conflict. In Minefield, the objective is to carve a path out of the landmines to the enemy alliance. Each full path between the sides is worth bonus points. Landmines can also be scored on starting tiles for points. This game deals not only with throwing objects into containers, but also with strategy and orientation of game objects scattered on the field. This is one of...
Read more
---
This is our entry for the 2015 VEX Game Design Animation Online Challenge, DRIFT The game is played by placing bowls onto the rings above the field, with points being awarded for each bowl. However, the drivers must be careful as empty bowls automatically score no points. Thanks to everyone who helped with the animation from the VEX forum! Hope you enjoy watching :) Music: Double Bass by Gorillaz Produced by Toss Bosses (Creators of 'Pathway' and 'Cascade') LMB : Animation RT : Voiceover ID : #OXF Created using Autodesk Maya 2015, Adobe Premiere Pro
Read more
---
Team 4073B, the VEX JETS, presents the new exiting VEX Robotics game : Spike Strike! The object of the game is to "unlock" tetrapods and score them in to bowls of different heights. Unlocking is taking a tetrahedron (lock) off a tetrapod (spike). There are 4 bowls for each alliance. Points can also be earned by "flipping" locks. At the end of the match the alliance with the most points wins.
Read more
---
5691X - Bryant Hornet Engineering - Skunkworks Division Capture the Tetrahedron!
Read more
---