Make It Real CAD Engineering Challenge, Sponsored by Autodesk ®
Entries
Have you ever wanted a particular component for your robot that was not included in the kit of parts? Do you want to design and make something unique that sets you apart from your peers? Then the "Make It Real CAD Engineering Challenge" is for you! Autodesk is sponsoring this challenge and giving you a chance to focus your passion for CAD and apply your skills to solve a real world design issue.
In this challenge, you will use the same Autodesk 3D design software used by professionals to conceptualize and model a new part for a robot that improves its functionality or overcomes an existing problem. The new part must be designed to fit an existing robot, and may consist of multiple pieces that form one part design. The robot may be a competition robot (VEX, FIRST, BEST, PLTW, SkillsUSA, TSA, etc.) or another robot that performs an interesting task. To make it even more exciting, you will also have the option to compete for a "bonus prize" by 3D printing your custom part! Note that your 3D printed part from this online challenge may be used in the VEX U competition, but not in VRC.
As a result of this challenge, you may just uncover the path to your destined career! You can sharpen or learn new skills, show off your talent, and build a portfolio that will give you an edge over peers when applying to universities or jobs. This is especially important as employers today are looking to hire new graduates with demonstrated experience and skills.
To help you succeed, access to Autodesk software is available at no charge to students. In the Make It Real CAD Engineering Challenge, you must use either Autodesk® Fusion 360™ Ultimate or Autodesk® Inventor® Professional to model your custom robot part. Whether you've used the software before or are brand new to CAD, the Autodesk Design Academy provides lessons and video tutorials for all skill levels. You can learn more about parametric, direct, and free form modeling on the Autodesk Design Academy web page created just for this challenge.
To get started, carefully read the complete challenge requirements on this page. Then visit the Autodesk Design Academy challenge page to download software, watch tutorials and learn how to create custom parts. When you're ready, return to this page to submit your entry.
The future is yours to design, and we can't wait to see how you change the world!
Winners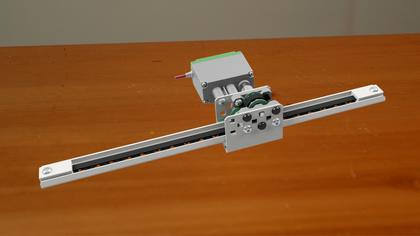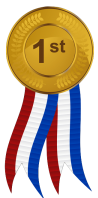 The VEX Belt Drive Kit
Created by the Automata Lemon Bot Alliance (ALBA)
Introduction
The VEX Belt Drive Kit was designed as a compact way to provide precise linear motion with minimal backlash. It allows a linear slide kit or linear motion kit to be driven using a standard XL belt. The belt can fit inside the linear slide when a low-profile solution is needed. The kit is designed to work with standard and steel-core XL belt up to 9mm wide, allowing users to select the...

Read more
---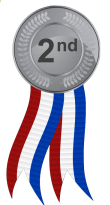 Due to the inefficiencies of the orginal VEX clutch, we have designed a new part to accomodate the need to engage and disengage motors. This will allow us to build gear boxes, trigger mechanisms, and other systems where flexibility is required.
Read more
---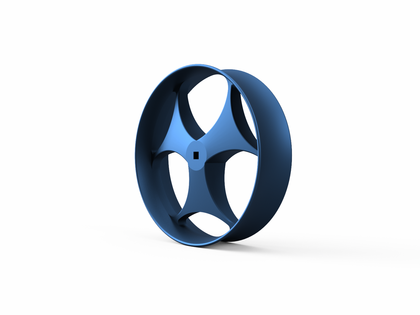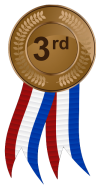 3D PRINTED FLYWHEEL
When the 2015-2016 Nothing but Net game was revealed, the team instantly began working on countless prototypes. In our sessions during the summer, we built many different shooters such as catapults, double flywheels, and single flywheels. Then we thought, how could we improve our prototypes? How can we create a flywheel that provides us a higher...

Read more
---