EMC Robotics Team/Club Website Challenge
Entries
This challenge is to develop a website that promotes your entire robotics program – your VEX Robotics Competition, VEX U, or VEX IQ Challenge team(s) and any other robotics programs you participate in, your outreach activities, how to join, what you have done, who you are, where you are, and what you plan to do in the future. In short, build a website that tells the world how great youth robotics is and how special your program is. You are encouraged to promote all the STEM activities in which your robotics program participates (VRC, BEST, Botball, FIRST, TSA, PLTW, SKILLS USA, SKILLS Canada, underwater robotics, workshops, camps, math competitions, bridge building, solar-powered cars, etc.)
Finalists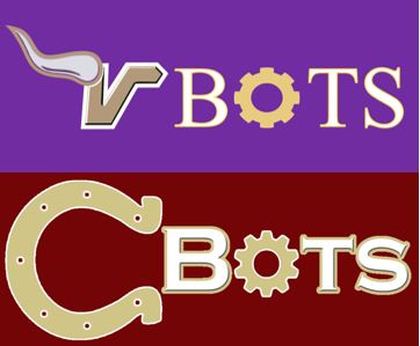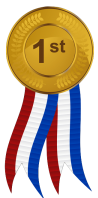 This is the second year that team 8931A has participated in the RECF club website online challenge. In 2015 this website won 3rd place in the club website online challenge. The Viking Colt Robotics club has been established since 2012, and the website has been online since 2014.
Link: Viking Colt Robotics Website
Read more
---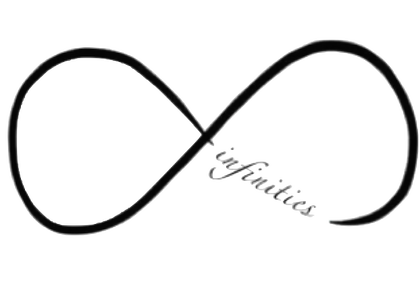 We are The Infinities, a five person VEX team. Our goal is to document our ideas so other teams can see our process and maybe learn a few ideas. We record meeting summaries each week on our blog and post pictures of the evolution of our robot. This is our first year competing in the website challenge as we built the website this summer. Check out are website. Thanks :)
Our website: http://www.theinfinities.com/
Read more
---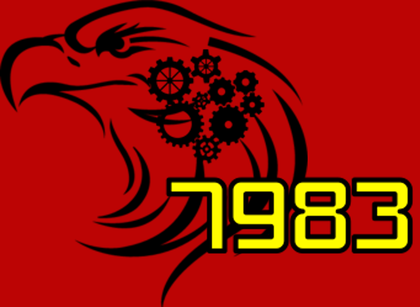 The CyberHawks Robotics website is created completely from scratch by team G's programmer (Cassidy Elwell) using HTML, CSS, and Javascript. Our website is able to keep others informed about our teams through our Pitcasa photo gallery, Google calendar, and more. Please make any comments below. Your feedback is greatly appreciated! Thank you!
Link: http://team7983.com/
Read more
---
Cornerstone Robotics North exists to involve homeschooled students, grades elementary through 12th grade, in STEM education and competitive robotics. CRN was established in 2012 and is a sister branch of Cornerstone Robotics. The program has weekly meetings for their robotics teams. This season, 2015-2016, CRN has 3 teams, 323M Shadow (IQ), 323S Skyhawk (IQ), 323Z Aftershock (VRC).

Cornerstone Robotics North has the most well-known social media in the world of competitive VEX robotics. They boast the #1 team YouTube channel (740+ subscribers) and a top 10 Facebook...

Read more
---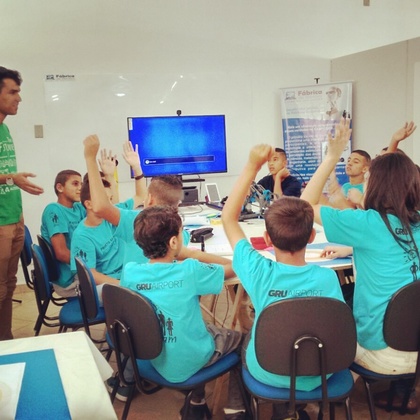 Our innovations club recently assembled in Brazil is hard work to intensify the implementation of projects in communities and educational projects.
We have a team of mentors who actively participate in technological activities even as the VEX World Championship makes us increasingly grow with their challenges implemented each season. For this to pass spread throughout Brazil initialize a club which enables many students to know these technologies the possibilities for the stimulation of STEM activities.
Read more
---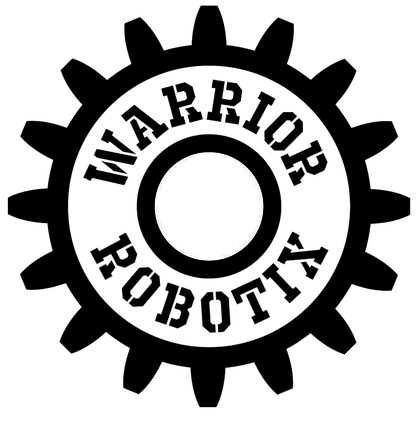 At Warrior Robotix, we believe in doing everything by ourselves, that is why we built the website from ground up using Ruby On Rails, HTML, SASS, and Javascript. We applied modern web design principles to let the user get the best experience possible. With minimal clutter, and simple navigation, users can find their way around the website effortlessly. We incorporated Google's material design framework to ensure that the website is compatible with all different platforms, from phones to tablets to laptops and desktops. The website has been developed to be fully dynamic, so that...

Read more
---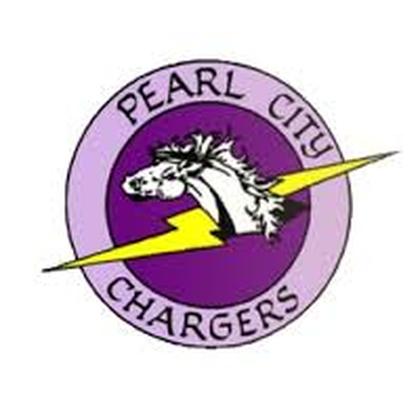 The website first opens us on the home page that portrays the most recent news of our team, and pictures of previous competitions entered.
The next tab is about us, our members; business team, design and build team, and the programming team. The tab also includes information on our mentors and advisors, and our school Pearl City High School.
The next tab is about our vex program, it shows all the different games that we participated in. Under the different games are the numerous competitions, explaining where it was, whcih team entered and what...

Read more
---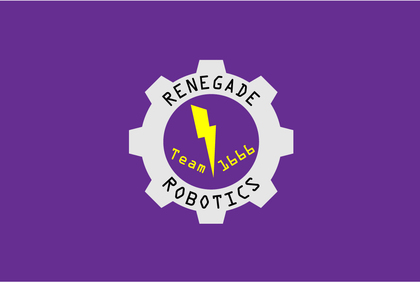 We are Renegade Robotics, Team 1666. We are an all-girls team based in Menlo Park, California.Our website describes our design process through blog posts and details on the construction and programming of our robot. It also has helpful checklists you can use for your own team, and shows how we've done in the competitions we've been to so far. We had so much fun making this website, and we hope you enjoy it.
Read more
---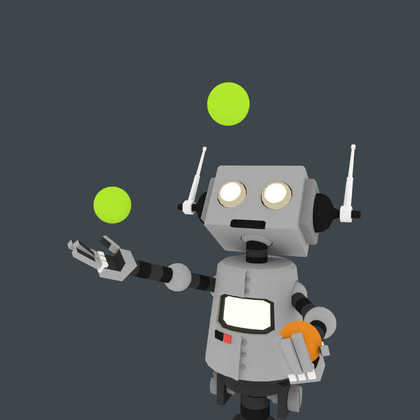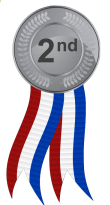 Based in Auckland, New Zealand, Lynfield College Robotics started off in 2008 when VEX was first introduced in New Zealand. Since then we've grown massively, in numbers, experiences and achievements and we'd love to share all of that on an open platform. Click the link below to check it out! :)
http://lcrobotics.nz/
Read more
---

CMAss Robotics Team, established in 2008, is formed by CMA Secondary School from Hong Kong. We are dedicated to fostering a passion for STEM concepts (Science, Technology, Engineering, Mathematics) through participating in annual locally and internationally recognized robotics competition each year.
Read more
---

This is the website for the Auckland University Robotics Assosciation (AURA).
A hub for the latest public news from our club, our website is also used as a place for people to find all of our educational material for teams at all levels. Through our website we showcase some of our robots, cover all the informaion people need to know about VEX and AURA, and thank our sponsors. Our website also serves as a place where people can contact us for information and help, and join our club.
Alongside our public website, we also have a private Wiki for members, a place for us to...

Read more
---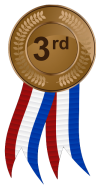 ---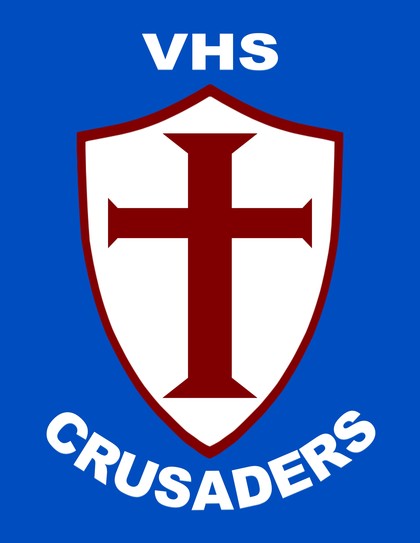 VHS Robotic's mission is to engage students in Science, Technology, Engineering and Math (STEM) education by applying the excitement and motivation associated with robotic competitions. VHS Robotics offers two exciting programs, VEX and VEX IQ.
The VHS Robotics program is designed to educate students in Science, Technology, Engineering and Math (STEM). The goals of the progra​m are to have students gain a working knowledge of:
Robotics engineering concepts, including drivetrains, lifting mechanisms, sensors and gear ratios
the Microsoft...

Read more
---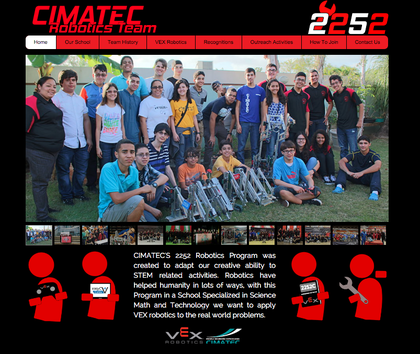 ---

http://robotics.bryantschools.org/
The idea of a new website for our club came to our attention when our old website was being flooded with information and it started to look a bit cluttered. The fact that it did not have a proper mobile version fueled our pursuit of a new website. So, during September 2015, HEAT formed a web team to go on a journey to find the best website designing platform. We looked at several web content management systems (CMS) including but not limited to...

Read more
---