Texas Instruments Electronics Online Challenge
Entries
Texas Instruments (TI) is one of the largest semiconductor design and manufacturing companies in the world. That means we make amazing technology that is inside many of the most innovative electronic products you use every day. For example, you may not have realized it but TI technology is at the heart of the VEX IQ controller and many TI components are used inside the device. We want to challenge you to look at your world with the eyes of an engineer and explore the inner-workings of an electronic device of your choice. Once you choose a product, you will deconstruct the device, catalog what you find inside, and then submit a final report with your findings on what you discovered.
You may not realize it, but TI technology is probably inside many of the electronic products you use every day. For example, TI components are inside the VEX IQ controller, BEATS headphones, GoPro Hero 3 camera, Tesla cars, and the Samsung Galaxy. We challenge you to find a device (we recommend choosing something you don't mind breaking apart, for example an old phone), and carefully deconstruct the device so you can find out what electronic components are inside. Most semiconductor chips are labeled with the company name and component name. Then conduct online research to discover what the component does and what its role might be within the entire system of the electronic device. Some examples of devices you could select to deconstruct:
Phone
Tablet
Music player
Pedometer
Headphones
GPS navigator
Speakers
Garage opener
Camera
Computer mouse
Voice recorder
Watch
Finalists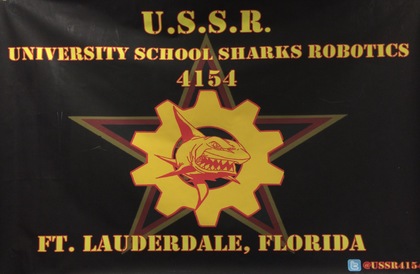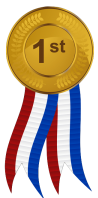 Link to Document in link section. List of parts inside of a Panasonic RR-830 Transcriber along with their functions within the sytem as a whole and including countries and/or factories of origin.
Read more
---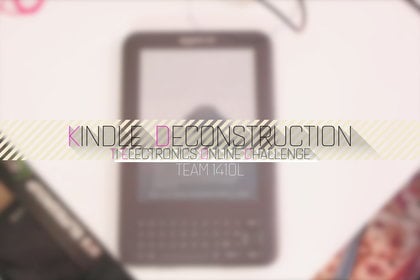 ---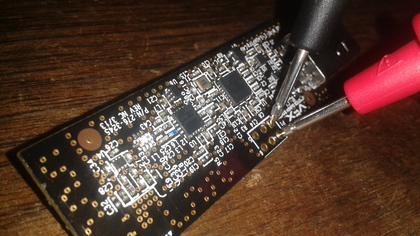 The device I selected is the VEXnet Key 2.0 which is the device used for radio communication between the VEX ARM® Cortex®-based Microcontroller and the VEXnet Joystick. I selected this because of its crucial part in VEX Robotics competitions and because of previous knowledge of how the system worked. The main component of the key is a CC2544 SoC (System on Chip) from Texas Instruments, a microprocessor with 32kb of RAM, USB, SPI, UART and includes a 2.4Ghz radio. The second to largest chip is a CC2591 range extender from Texas Instruments which boosts the range of the wireless...

Read more
---
Team 183
Team 183 had a treasure hunt in an electrician's discard pile. What is the function of this blue box? The electrician said it is an inverter or a VFD. Our team dismantled the box (refer to photo for labeling of parts) and continued the treasure hunt. What is a VFD?
A VFD is a Variable Frequency Drive which is an electronic device used to control the speed of an electric motor. Electricity comes into the terminal block and...

Read more
---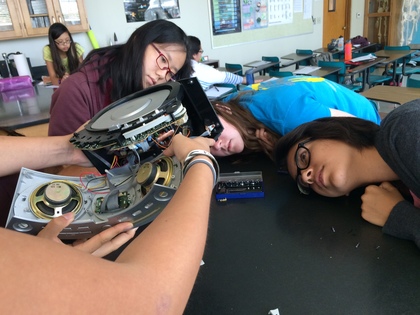 VEX Team 8390 Texas Instruments Online Challenge
One teacher's trash is a robotics student's treasure! We acquired a 1990's-style boombox — an Emerson Model PD6810 Portable CD Player with scratched Nirvana CD inside — out of e-waste and disassembled it. Rather than taking a broad survey of all the electronics, we identified and learned about the functions of components on the main PCB since it is the control hub of the CD player.
The one-sided circuit board contained three integrated circuits, a doughnut-shaped (aka toroidal)...

Read more
---
We deconstructed a 2010 Apple MacBook Unibody A1342 because we wanted to examine a product that plays a crucial role in everyday life. The computer didn't contain TI components. We identified: Airport and Bluetooth card and cables, optical disk drive, hard disk drive, cooling fan, track pad and serial cable, heat sink and logic board, battery, RAM chip, MagSafe board, and speakers. The Apple AirPort/Bluetooth cable and the Broadcom Airport/Bluetooth card (BCM943224PCIEBT) establish wireless network connections. The Panasonic Super 8A8A Optical Drive (UJ8A8) reads optical disk...

Read more
---
The electronic device we selected to use was the Motorola Nextel i880. We chose the Motorola Nextel i880 because its key features that made it popular. Those key features include the push-to-talk (PTT) button, front-facing LED screen, and a two mega-pixel camera.
The file attached will provide you with our detailed report.
Read more
---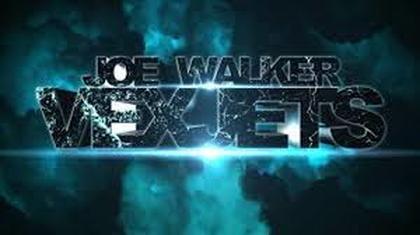 This is a report on the tone generator, a handheld device used by electricians to trace wires.
Read more
---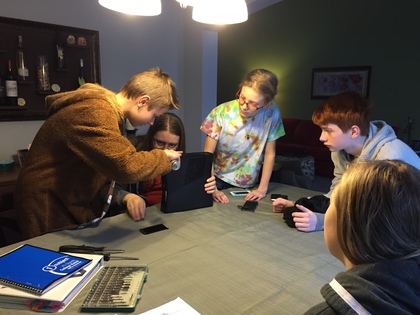 We are team 216A, or The Illuminerdies, from Grandville Michigan.
This is our report on taking apart an Xbox 360. We had a lot of fun!
Fun Fact: It took longer to take the cover off than it did to gut it.
Click on the report below.
Read more
---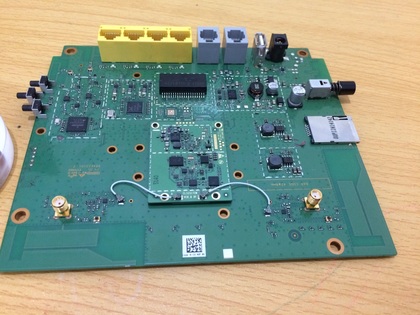 We are team 4322A, Bahrainotics. We chose to disassemble a router because it is widely used for important services that we use daily and because it has many electronic components that we can learn about.
Huawei router is a networking device that has the following characteristics of every other router as it forwards data packets between computer networks.
Huawei device has the following special characteristics among other routers :
---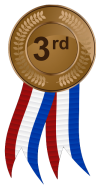 ---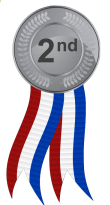 In the quest for discovering TI components in an electronic device, we decided to dismantle a Samsung Galaxy S Captivate, since the Samsung Galaxy line is listed as of the products with TI components. In our disassembly and research of internal chips and parts we learned a lot about the functions of individual chips and how they all add up to the whole. Our final report, photo documentation, and annotated works cited are in the accompanying document.
Read more
---
8059B has disassembled and did a detailed deconstruction of Samsung Omnia B7610.
Read more
---
---