FUTURE Foundation Robot Construction Challenge
Entries
Build a robot or robotics machine out of VEX Robotics component that supports the learning process in a school. We want you to use your imagination to build a VEX-based robot or robotics machine that can help teachers and students both. This robot needs to be directly involved in the educational process, so a robotic earthquake "shaker table" would qualify, but a t-shirt cannon would not. Think outside the normal robot box – how could you help in language arts, history, theater, economics, art or music; as well as the more traditional options of science, technology, engineering and math?
Entries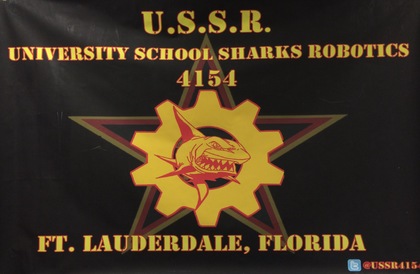 The project was designed to utilize Vex Robotics parts to create a robot that would help in the teaching field. We decided to move away from the usual math, science, and technology field, to Language Arts.We built an English to Spanish translator in which would aid the Spanish learning process, by allowing for new to Spanish students to get a hang of Spanish termonology. We utilized 12 bumper switches to create a keyboard, as 1 button would represent 3 letters, like the old flip phones. We used a Vex LCD Screen to display the english as well as the spanish...

Read more
---
254C's Shaker-X is an earthquake shake-table designed for use in classrooms. Shaker-X utilizes two 393 motors to power "choo-choo" mechanisms that rock the table back and forth. Using a potentiometer knob, Shaker-X can be adjusted to shake a little or a lot. Anti-slip mat on the bottom also prevents Shaker-X from moving around while in operation. With its user-friendly interface, Shaker-X can be used for earthquake testing on all kinds of buildings, whether they are paper structures or stacks of cubes.
Read more
---
Our project, the Charti Filo , has the purpose of delivering and receiving papers. The robot possesses the ability to navigate through a standard row of desks, utilizing a light sensor to allow it to know where to stop at desks. Using rubber propellers attached to four motors, the robot passes out its papers, and using two wheels, the robot can receive a paper to be turned in through a slot, which it then passes into a tray beneath the top tray.
Read more
---
We asked teachers what would be a greathelp in the classroom and the answer we got several time was someone to run back and forth to the copy room. So we designed the "retriever Bot" to do just that. The Robot is parked at a certian location in the school and teachers can load paperwork into the robot on 2 separate shelves. He then goes back and forth from the copy room to his designated parking spot. He has a remote inside him that when you press the button the program starts.
Read more
---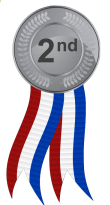 This is VEX Robotics Team 91C's FUTURE Foundation Robot Construction Challenge video. This video shows how our Parallel Parking Robot teaches students and teachers at the Downingtown STEM Academy how to parallel park. The robot has an automatic autonomous parallel parking mode for instructional purposes and a driver operated mode so that the student can practice parallel parking. The robot is constructed from all VEX parts, with the exceptional of the upper vehicle body, which is aesthetic only. This design does fit within the challenge's specified exterior dimensions. We recognize that...
Read more
---
This robot was designed to show how battles were fought and the movement of troops during them. Although, we only show land battles, the robot can stimulate battles at sea as well. It works best to display scenarios in which there is a large amount ground being gained or lost. Banisters on each of the robots allows for images be displayed and switched out to show the leaders and troops who fought. We decided to do this to help teachers by supplying them with a visual aid to show students. It aids many students to have it to played out, opposed to only seeing static images. In our video, we...

Read more
---
Recently, our VEX team was invited to speak at a Pleasanton Math Circle (PMC) meeting. As guest lecturers, we taught the students about the importance of STEM and how an interest in math could lead to a career in one of these fields. By giving the students different instant challenges related to different engineering and math fields such as civil engineering and architecture, the students were able to develop teamwork, problem solving, and communication skills. Additionally, our VEX team created a binary bot, a robot made completely of VEX parts that takes a binary input and converts it...

Read more
---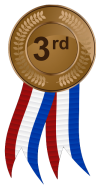 This is a meamsurement VEX EDR robot that can be used in mathmatics and physic class to help teacher and student measure object height and weight.
Read more
---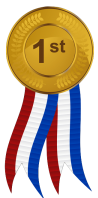 As a club, we try to incorporate robotics into as many areas in the wider curriculum as we can. So, for this challenge, we spoke to the Horticulture teacher to see if we could help in some way with day to day work. He pointed us towards the plant incubation units in the classrooms, and asked us to find a way to adjust the height of the unit whenever the plants grow. This is the solution we came up with.
Read more
---
Team 569A wanted to design a robot to assist in providing moving visuals to help students better grasp the different concepts of the anatomical structure of the human arm: variety of joints in the arm, the different axes of movement in each joint, and the way that tendons and muscles interact in order to create movement. By incorporating individual phalanges, gears, motors, and string, we were able to replicate the constriction of muscles and tendons and simulate the types of movement in the arm such as flexion, extension, pronation, and supination of the wrist, elbow, and fingers. By...

Read more
---
In order to improve the classroom experience for both teachers and students, we constructed a fully functional eraser-bot. With the touch of a button this robot will automatically erase a typical classroom white board. It utilizes a 3 motor drive system and a 2 motor eraser lift. The eraser makes two passes in each section of the board to ensure cleanliness. The robot uses two limit switches to switch the direction of the eraser. When the bottom limit switch is pressed, the robot moves along the board to continue its action.
Read more
---