RECF STEM Educational Video
Entries
Create a video to teach a new team something about the creation and management of an effective team STEM process that can help them better prepare for competition. You should come up with your own idea, but here are some sample ideas from previous years' Educational Videos:
How to analyze an engineering game or challenge to create an optimal strategy
How to build an effective team
How to test a mechanisms
What kind of engineering process works best, and how to document it
Finalists
Island Pacific Academy Navigator Robotics Team 4442X's submission for the RECF STEM Educational Video Award 2015-16 (Online Challenge). This video is about how to document the engineering design process in an engineering notebook using the international baccalaureate design cycle.
Read more
---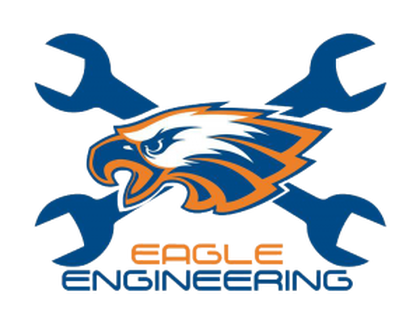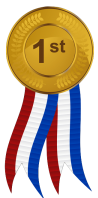 Tournament conduct is one of the most important factors in winning awards, including the Sportsmanship award, and the Excellence Award. With our video we hope to educate teams about the proper way to conduct themselves at tournaments.
Read more
---
This video was made by Renegade Robotics, Team 1666, an all-girls robotics team based in Menlo Park, California. Our video is a humorous infomercial about a little trick we use at competitions: the Magic Bag. We are so happy that we created this helpful item, and we want to share it so that it can help you too stay organized! Sit back and enjoy the video!
Read more
---
"The Easy Button Interview" is about a good" interview vs. a "bad" interview. In the first half of the video, an example of a bad interview is portrayed. As a result, the team fails to win any award. Then, the team lists all that went wrong in the interview (ex. being disrespectful to the judges, taking too many selfies, talking way too much, exercising, and one of the members missing the interview altogether). Luckily, the team has a special remote that can go back in time with the push of a button and redo the interview. In the second half of the...

Read more
---
Being prepared for failure will help you succeed. Watch our educational video and find out more.
Read more
---
This is a STEM Educational Presentation on how to effectively run a team at a large VEX tournament. At Lynfield College, we believe that optimum tournament results are more likely to be obtained if a team adopts a managed approach and each person takes care of the particular task they have been assigned.

Read more
---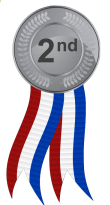 This is 4073G's Educational Video which is gives advice about the basics and important tips to keep in mind for a better Engineering Notebook. Based on our own first person experience with the notebooks, we've been able to share knowledge with fellow recorders and other robotic teams.
Read more
---
Team 8926, Combined IQ, invites you to view Packing for a Competition, a silent movie that outlines the most important things that each member of a VRC team will need to take with them to a competition. Arriving at a tournament to find that important parts (or even the robot) has been left at home can be unnerving. Watch this funny clip to learn more about how to help your pit crew chief prepare for your next big event!
Read more
---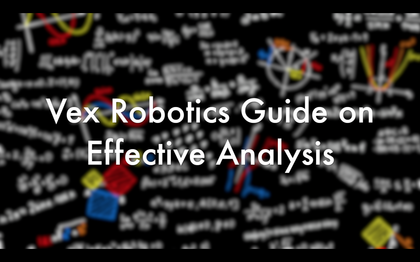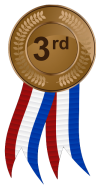 Many people don't fully value the importance of strategy. However, strategy is fundamental to the success of any team. A well-formulated and executed strategy can lead to victory at the build table and at the competition field. And yet many people find strategy and its purpose difficult to articulate. In this video, teams will learn how to effectively analyze a competition game, successfully develop viable game strategies, and hone analytical skills with ease. VRC 472A - HSC Robotics
Read more
---
---
Team 7983G's STEM Notebook Entry for the Nothing But Net season. This is a guide that provides 7 main tips for the Design Notebook. The Design Notebook is important to show how the team as a whole has gone through the Design process, and this video gives tips on how to present the team's information to judges. These tips will be usefully for any Engineering/Design Notebook.
Read more
---