VEX Robotics Competition Promote Award
Entries
The Promote Award is presented to a VEX Robotics Competition (VRC) or VEX U team that has created and submitted an outstanding promotional video. The goal of this video is to help the team introduce itself in the community, to help recruit new students and mentors, and to gain support for the team. This video may be about the team, the program, the competition, the design and build process, the robot itself, or any theme the team believes can help promote its VEX Robotics program in their community.
Finalists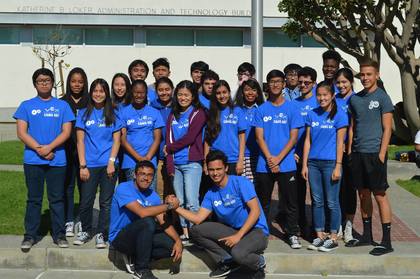 Create opportunities to win the competition. Lead your team to greater heights. Show your spirit of robotics so everyone can hear. Leave a legacy that everyone will remember.
We are the Nerd Herd Team 687 from the California Academy of Mathematics and Science (CAMS) in Carson, CA. This video was made by Team 687A to promote CAMS VEX Robotics. The purpose of this promotional video is to recruit students and mentors to join VEX, show the community what we can do, and demonstrate the leadership, teamwork, knowledge, and spirit that the team has in store. CAMS VEX Robotics gives out...

Read more
---

This is the 2nd year for participating in Online Challenge 2017 by REC Foundation.

The theme of this year is:
We understand that not everyone is doing well in the academic aspect. Hoping student find their goal during partitipanting in VEX Robotics Competition.

Compete in Vex Worlds become a goal of CMAss Robotics Team. Everyone flight for their goal.

Hope all of your SET YOUR GOAL.GO FOR YOUR GOAL .MAKE CHANGE
Read more
---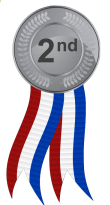 Team 8828B's promote video for VEX Robotics - where innovation and creativity collide. Welcome to our program - we promise that you'll leave wishing you were here with us.

Read more
---
---
Lynfield College Promote Video 2017 | 2915E.
Vex Robotics is an exciting robotics platform, in which Lynfield College robotics have achieved many great feats over the years. In this video, we talk about what Vex robotics is, how Lynfield College has succeeded in robotics over the years, and what we and many others can take away from Vex.
-------------------------------------------------------------------------------------------------------------
Filmed on the Sony A7S II, with the 24-70mm f/4 lens.
Team 2915E, Lynfield College,...

Read more
---
In this quick video, some of our H.E.A.T. (Hornet Engineering and Technology) crew tell about their H.E.A.T. and VEX Robotics experiences, encouraging others to embark on STEM adventures of their own.

As always, you can keep up with our activities on our site -
http://robotics.bryantschools.org

Make it Happen.
Read more
---
Robotics has given me an outlet to relax and work during the late nights waiting for my blood sugar to maintain a steady level. Vex is a large part of who I am today and I am grateful for the opportunity to work and compete with such amazing team members. We hope to inspire others to overcome their personal challenges through Vex Robotics.
Read more
---
1104A's promote video, showing how much we've excelled and learnt in just a couple months!
Read more
---
Robotics isn't only about science and technology, but also about learning lessons that will impact our lives and our community in the future.
Crew:
Director: Nima Zareian
Producer: Todd Ablett
Editor: Nima Zareian
Assistant Director: Stephanie Chow & Katherine How
Read more
---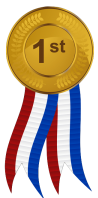 Link: https://www.youtube.com/watch?v=64yfw10zeYc&feature=youtu.be
This year, Parkview High School for the very first time has decided to enter in the 2017 REC Foundation Challenge: VEX Robotics Competition Promote Award. Over the past few years, we have enjoyed each and every tournament, late night build day, and stripped screw (Well... maybe not the last one). VEX Robotics has given us the opportunity to connect with brilliant people from around the world as well as build to our heart's content. This program offers us a chance to not only discover our passion but also...

Read more
---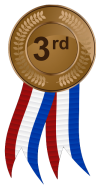 Our goal as a team is to inspire the next generation to get involved with the technological field. Using our team's experience we can encourage those who lack the necessary resources with STEM concepts. Hope you enjoy!
Read more
---
We want to communicate how VEX changed our life! we make friends and had the most passionate experience of our life. We learn, we have fun, VEX challenge us very day!!
Read more
---