VEX Robotics Competition Promote Award
Entries
The Promote Award is presented to a VEX Robotics Competition (VRC) or VEX U team that has created and submitted an outstanding promotional video. The goal of this video is to help the team introduce itself in the community, to help recruit new students and mentors, and to gain support for the team. This video may be about the team, the program, the competition, the design and build process, the robot itself, or any theme the team believes can help promote its VEX Robotics program in their community.
Winners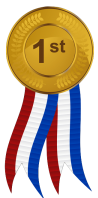 Link: https://www.youtube.com/watch?v=64yfw10zeYc&feature=youtu.be
This year, Parkview High School for the very first time has decided to enter in the 2017 REC Foundation Challenge: VEX Robotics Competition Promote Award. Over the past few years, we have enjoyed each and every tournament, late night build day, and stripped screw (Well... maybe not the last one). VEX Robotics has given us the opportunity to connect with brilliant people from around the world as well as build to our heart's content. This program offers us a chance to not only discover our passion but also...

Read more
---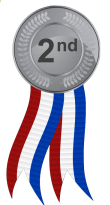 Team 8828B's promote video for VEX Robotics - where innovation and creativity collide. Welcome to our program - we promise that you'll leave wishing you were here with us.

Read more
---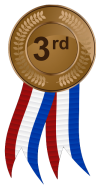 Our goal as a team is to inspire the next generation to get involved with the technological field. Using our team's experience we can encourage those who lack the necessary resources with STEM concepts. Hope you enjoy!
Read more
---