REC Foundation STEM Educational Video
Entries
In order to help a new team better design and build their robot, create a video to teach them something about STEM concepts applied to robotics. Focus on the science, construction, engineering, and/or math of designing and building robots. You should come up with your own idea, but here are some sample ideas from previous years' STEM Educational Videos:
How to calculate loads for robotics mechanisms.
How to build a specific mechanism such as a drive train or lifting arm.
How to best use specific robotics components in designing a robot.
How to use programming with the hardware to accomplish a specific task.
How to use CAD software to design and test your robot before it is built.
Finalists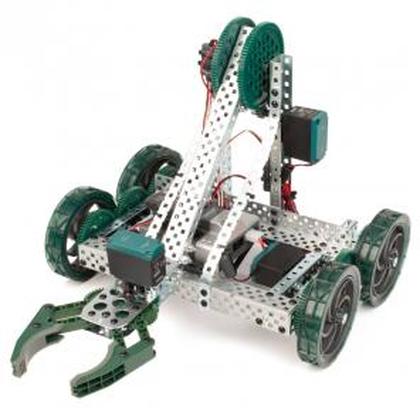 Are you interested in robotics? Do you want to build a robot? Well, VEX Robotics best suits to beginners.
Every time robotics teams recruits new members, they assign them to build Clawbots with a team. Don't know how to build a Clawbot? Don't worry, Nerd Herd Team 687A from the California Academy of Mathematics and Science (CAMS) will explain everything you need to know on how to build a VEX Robotics Clawbot.
Read more
---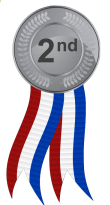 Our team created a video about the application of gear ratios in robotics and how to calculate them. This VEX season, we noticed that although most people know how to use gear ratios they often struggle to explain them mathematically, so we wanted to create this video to help others gain a better understanding of exactly how gears work to change a system's mechanical advantage.
Read more
---
5735B REC Foundation STEM Educational Video:

This is our team's entry into the educational video online challenge. For our entry, our team chose to explain the fundamental concepts of gear ratios (one of the most necessary mechanisms in Vex Robotics). We hope you enjoy, and that you are able to learn something from our video, regular viewers and judges alike!
Read more
---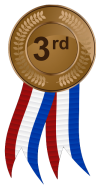 Hello! We are Team 4142 and this is our entry to the 2017 REC Foundation STEM Educational Video Online Challenge.
This year, our team has decided to present the general concepts of the Engineering Design Process, a process which is rather fundamental to the development of any robot or program. We hope that viewers will be able to grasp the ideas presented in this film, as well as enjoy the production!
Read more
---
This is an application for the REC Foundation STEM Educational Video for Centennial Cyberhawk's Team 7983M consisting of Cody Gregg and Garett Ellis.
Read more
---
We wanted to create a video to pass along information to the rest of the VEX community about the VEX EDR Yaw Rate Gyro Sensor, that we learned last year. For the Nothing but Net competition, we came up with the idea for a turreted design that would be able to automatically aim and shoot from any position on the field. The key to being able to make a robot that could do this, was for the robot to know exactly where it was on the field at any time. At the very heart of developing that capability was the need for the robot to very accurately know what direction it was facing at...

Read more
---
Want to know how gear ratios work and what rotational speed is? Well, this is the video for you. Team 1034A proudly presents Geared for Excellence, a crash course.
https://www.youtube.com/watch?v=_C6rMAin6G4
Read more
---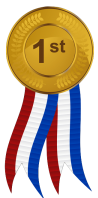 This video is made by Renegade Robotics, Team 1666, and all-girls robotics team based in Melno Park, California. Our video is all about the LCD screen, and how it can be useful on your robot—both in in the lab and on the field. Download sample LCD code at renegaderobotics.org/downloads.
Read more
---
We, the members of team 1200C, decided to create an introduction to Control Loops, in order to help teams both learn about PID, and how it can be used to create a more accurate autonomous program.
Read more
---
This is team 7035 E. We are haveing a great time competing in vex starstruck this year. We are a middle school team and enjoy being a part of this robotics season.
Read more
---
Hello, we are team 315X.
We have created a video about how to reinforce standoffs, and we hope you enjoy it.
Read more
---