FUTURE Foundation Robot Construction Challenge
Entries
Design a robot that can provide companionship, assist with simple tasks, and could be integrated into a home environment of the future. Use VEX parts in at least 50% of the design, including the use of a VEX control system. Design your futuristic robot to perform functions that are safe for the robot and anyone with whom it would interact.
Winners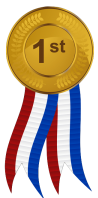 The Gomi-Betsu bot--or affectionately, "Betsie"--is the new assistive robot to enhance life at home!
The word 'Gomi' (ゴミ) and 'Betsu" (べつ) is Japanese for 'trash' and 'separate' which is exactly what our robot does. As we all know, recycling is better for the earth, but sometimes that can be a hassle. With this robot, the separating is done for you, which leaves you just to drop the recyclable into the chute. This eliminates the inconvenience that comes with recycling, and creates an eco-friendly environment at home.
Read more
---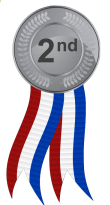 A short video covering the production of our very own J33V3S an automated robot constructed by our crew at Bryant Hornet Engineering

You can keep up to date with us at our website:
http://robotics.bryantschools.org

Make it Happen
Document has been submited but must be downloaded.
Read more
---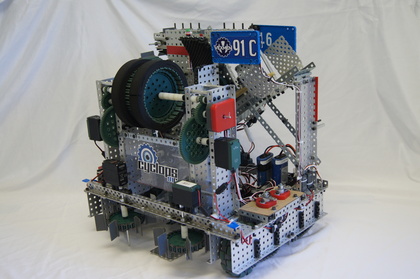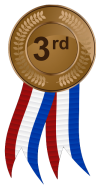 Pets have long been known to provide companionship to elderly and disabled persons. For those that are challenged with limited mobility, interacting with pets is difficult. We have highlighted a use of robotics to fulfill this need. Our robot will shoot a ball, so that a dog can fetch the ball. In the event that the dog does not fetch the ball, the robot can be remotely driven to collect the ball and return the ball to the user. Our robotic solution will provide more quality play-time with a pet, resulting in a more fulfilling experience for the elderly or...

Read more
---