FUTURE Foundation Product Design
Entries
The FUTURE Foundation exists to advance robotics and technology through education. One of the most promising areas in robotics engineering for the next generation will be in using robotics and related machines to help people with disabilities. The FUTURE Challenge for 2010 is to design and build an assistive technology machine using VEX components that will help a person with a disability. Start by researching disabilities and assistive technology and then develop a robotic machine that can help someone dealing with a disability. Your machine may either provide assistance itself or it can be a working scale VEX prototype of a larger machine. An elegant engineering solution demonstrated using VEX is the goal of this challenge.
Winners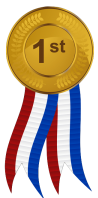 This is Highlands Intermediate Robotics Team's(394) Product Design entry. This is the Visionary Cane. It is meant to assist the blind by alerting the user when there is an obstacle within seven feet. This is useful because they won't have to wait till they touch the object with the cane like they would with a regular cane. The Visionary Cane uses an ultrasonic sensor to measure the distance from the cane and the obstacle. It alerts the user by using a vibrating motor or a beeper. The closer the Cane gets to the obstacle, the faster it vibrates or beeps. There is a touch sensor on the...
Read more
---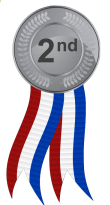 Team 1138 presents a device to help pet owners afflicted with rheumatoid arthritis. It is a robotic pet feeder that is built into a bin that stores the food. At the programmed times, the robot retrieves the food bowl from a magnetic pad, fills it with food and delivers it to the pet. This saves people from having to bend over to retrieve the bowl and lifting heavy pet food bags. Essay by Kimberly Escobar and Morgan Montalvo. Robot design and construction by Austin Puetz, Charles Wile, Thomas Manfredonia and Team 1138 in general. Programming by Nathan Smeltzer. Food bin construction help...
Read more
---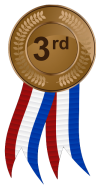 a robot designed using the vex robot design system that can help the elderly and people with dissabilities in their daily lives by bringing them medicine or say a flash light when there is a power outage
Read more
---