VEX Game Design Animation Online Challenge
Entries
Create an animated video or simulation that shows and explains a VEX Robotics Competition game. This is your chance to get creative and invent a game within the requirements of this challenge, and demonstrate the game being played in a virtual environment. Construct a "real" VRC game that is affordable, easily constructed by volunteers, obeys the laws of physics, has understandable rules, is interesting for participants to play and audiences to watch.
Finalists
Pillar Killer is played on a 12ft x 12ft field, made by two alliances, one red, and one blue, each made up of two teams. The object of the game is to attain a higher score than your opposing alliance by Stacking pillars, by scoring cubes on stacked pillars, and by parking robots at the end of the match.
Read more
---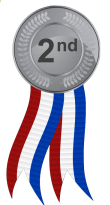 4478Y is an all-girls team at Masuk High School.
Vex Game Animation Online Challenge (2018/19) - Hang It, Drop It
Hang It, Drop It is played on a 12ft by 12ft field with two alliances, one red and one blue, each with two teams. This year, teams can score points by either hanging plastic alliance specific tubes on the central peg tower or by placing soft foam pyramids into alliance colored boxes.The tubes are recycled from the VRC Game Round up and are made of a glossy, light plastic. New this year, vex introduces the soft foam pyramids that are compressible and easy to...

Read more
---
We are team 12J, an all-girls team from the Potomac School. We give you the 2018-2019 challenge, Bins & Balls.
Bins & Balls is played on a twelve foot by twelve foot field, with two alliances, each composed of two robots. The object of the game is to outscore your opponent by scoring more stars and colored balls into colored bins and cylinders. As usual, the game is played by starting with a fifteen second autonomous period, followed by a 1:45 driver control period. The game is challenging and interesting, demanding a mix of precision, speed,...

Read more
---
---
Overview
Vex challenge Post Season is played on a 12x12 foot field consisting of 6x6 foam tiles surrounded by a field perimeter. Teams may score points by scoring balls in the posts, placing their team flag into purple areas claiming all points in the corresponding clear post, putting cubes in the cube zone, and stacking cubes on other cubes in the cube zone. The field elements consist of 48 balls from VEX Challenge: Nothing but Net, 10 cubes from VEX Challenge: Starstruck, and 2 flags designed for this challenge. A cube and 9 balls are...

Read more
---
VEX Game Design Animation Online Challenge Entry for 2017-2018: 6210Z Moon Walk
Read more
---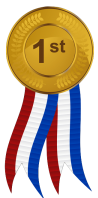 Introducing VEX Breakthrough
VEX Breakthrough is a strategic game based around scoring balls, blocks and buckets. Alliances of 2 teams play against each other attempting to score the most points during a 2-minute match. The blocks in the middle of the field form a wall that teams need to break through to access the majority of their buckets. As well as being scorable objects, the blocks also become obstacles for robots, making multiple strategies possible in this game. Our recycled game object is the Nothing but Net ball mostly for its light weight yet...

Read more
---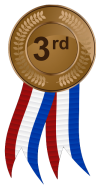 Overview
Vex Rapid Reversal is a game of positioning and speed based on changing the positions of Skyrise cubes and new foam 'eggs'. It is played on the standard 12" x 12" Vex playing field and separated in half by the stair. Teams score points by scoring cubes on their side of the field or on skyrise posts, and by scoring eggs on their opponents side of the field. At the end of the match, teams must park or balance on the pipes between the stair for additional points.
Scoring
The game is...

Read more
---
Escape from Mars
Escape from Mars is a game with 3 missions. Building a shelter, rescuing astronauts, and claiming Mars. During each of these missions, teams will face new and exciting challenges such as climbing a 4' tall prison, strategically stacking blocks, and placing a flag atop prison walls.
Please see below for the official game manual. Thank you!
---
Scoring:
•Cube in crash zone – 2 points
•Helmet under prison bars – 2...

Read more
---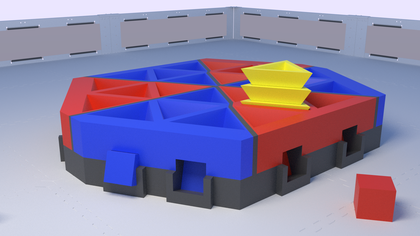 Welcome to the Patriot Robotics animaiton submission for 2017-2017! This year we were able to really improve our animation but sadly we ran out of time and couldn;t render everything at a proper quality. Besides that this years animation is still an improvement from our previous years. This year we improved our shaders and 3D models, we even rendered the backdrop of this animation as 2017's Vex World Championship. This years game revolves around scoring tetrahydrons in a large hexagonal goal in the center of the feild. The tetrahydrons where designed for this challenge, the second game...

Read more
---
Introducing the 2018 - 2019 VEX Robotics game:Triangle Frenzy. The game is played on a 12 foot by 12 foot field with two alliances: one red and one blue. The objective of the game is to score more points than the opposing alliance.
The field has three plastic railings elevated 14 inches above the field, with a width of 5 inches. On top of the railings are slidable plates with inserts for triangular foam prisms. Sliding the plates together so that they are touching gets you 10 points. Placing the triangles onto the plates so that they are...

Read more
---