VRC Promote Award Online Challenge
Entries
The Promote Award is presented to a VEX Robotics Competition (VRC) or VEX U team that has created and submitted an outstanding promotional video. The goal of this video is to help the team introduce itself in the community, to help recruit new students and mentors, and to gain support for the team. This video may be about the team, the program, the competition, the design and build process, the robot itself, or any theme the team believes can help promote its VEX Robotics program in their community.
Finalists
We decided to choose this topic for the video because we have noticed that recently there has been a lot of problems like war, discrimination, terrorism, pollution, and it does not only affect some countries but the hole humanity. We think that by doing robotics and being part of the VEX experience, we can really change the world. Mainly because we are thousands of teams all around the world and by sharing different ideas, knowledge and by working in team, we won't only innovate technology, but we will also offer a better life quality to everyone.
Read more
---
Created for Team 2442-A by Penh Alicandro, the hopes are that this video draws people into robotics. Bancroft School prides itself on top-level robots that compete at a high level.
Entrant: Penh Alicandro
Team: 2442-A
Edited and filmed by Penh Alicandro
Contributors: Elisa H., Philip O., Harley M., Chami L., Maxwell O.
Music: Silver by Riot (YouTube Audio Library)
Read more
---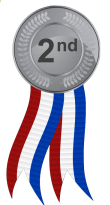 UTGZ Robotics STEM Academy
This year has been great for our UTGZ Robotics STEM Academy of the Technological University of Gutierrez Zamora. We already have VEX IQ, VRC, and VEX U teams, and we are growing more every day. We've created this video to show you what inspires us to keep inviting children and young people to take free robotics classes at our STEM Academy in our community.
UTGZ1 & UTGZ2
Read more
---
Delta Force presents… "The Catalyst". Last season, members of Delta Force mentored the elementary VEX IQ teams and realized the importance of encouraging young students to become involved in robotics. Delta Force 6008D collaborated with North Union Elementary School to host two Hour of Code Events on December 4th and 6th 2017. After scheduling these events, they decided that the promote award video was a great way to advertise VEX robotics and the importance of educating young children about stem, with the motto "One Person. One Program. Will Change the...

Read more
---
Through this video we want to impact our colleagues and the community in general. That they can appreciate how important are the skills that we develop through the robotics. After years of participating, it is fascinating to see how much we have learned from the STEM skills, without even realizing it. A complex learning, but extremely fun.

Our goal with the publication of this video is that most of the young people can observe how our meetings are, that as we feel the concern to learn a little more about technology, sciences, mathematics and technology.
Read more
---
Promote Video 2018 submission titles "Girl, Join a Robotics Team!"
Read more
---
We are team 12J from the Potomac School, and this is our promote challenge. We are a five person all-girls team with the mission of encouraging young girls to pursue their passions in STEM fields.
Read more
---
This year is CMA Secondary School's third year entering the 2018 REC Foundation Online Challenge: VEX Robotics Competition Promote Award. The theme of this year is "One World, One Dream". The word "World" represents the world of robotics. All the young people in the world have the one and only dream - to become the champion. VEX Robotics Competition seems a Robotics Olympics Game.
Read more
---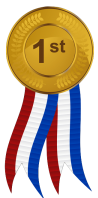 This is our journey, what we learn and our takeaways. Who we are?.. We are team Coquitron 2284B.
Read more
---
---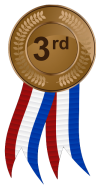 What if everyone knew that there is much more to robotics then just robots? Yes, we love building our robots, working late with friends, the adrenaline rush that comes with VEX Robotics –and there is a lot more to it. For some of us, VEX is a platform to apply our abilities, for others it is an inspired purpose to help express our passion. Members of our 6007X Quantum Flux / Rolling Robots team have gone from being bullied, unconfident, and shy to becoming empowered more than they ever imagined. VEX Robotics has impacted each of our lives in unique,...

Read more
---
Do you have what it takes?
Thanks for watching!
Warren Warbots
Warren High School
Downey, California
2017-2018
Read more
---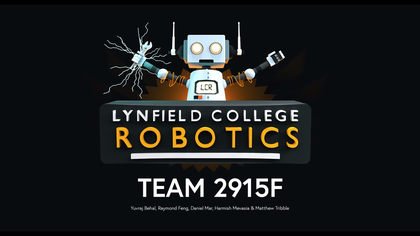 At it's root, what is robotics really all about? Sure, we can get all fancy and treat VEX Robotics like the holy grail of STEM, but that's not what really brings us all together.
It's the thrill of the journey throughout each competition, making those deadlines, working together as a team to reach the ultimate goal.. - which is what exactly? That's right. It's the very annual process of robotics, from start to finish and repeat.
Read more
---
"What's Your Passion?"

Team 8059 Blank seeks to inspire other youths to pursue their passion in Robotics, showcasing the sense of fulfillment that one will surely experience by taking part in the VEX Robotics Programme.
Link: https://www.youtube.com/watch?v=P-WF3iT_heE&feature=youtu.be
Read more
---