VRC Promote Award Online Challenge
Entries
The Promote Award is presented to a VEX Robotics Competition (VRC) or VEX U team that has created and submitted an outstanding promotional video. The goal of this video is to help the team introduce itself in the community, to help recruit new students and mentors, and to gain support for the team. This video may be about the team, the program, the competition, the design and build process, the robot itself, or any theme the team believes can help promote its VEX Robotics program in their community.
Winners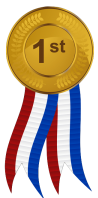 This is our journey, what we learn and our takeaways. Who we are?.. We are team Coquitron 2284B.
Read more
---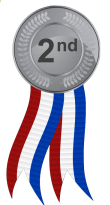 UTGZ Robotics STEM Academy
This year has been great for our UTGZ Robotics STEM Academy of the Technological University of Gutierrez Zamora. We already have VEX IQ, VRC, and VEX U teams, and we are growing more every day. We've created this video to show you what inspires us to keep inviting children and young people to take free robotics classes at our STEM Academy in our community.
UTGZ1 & UTGZ2
Read more
---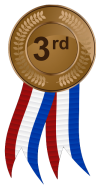 What if everyone knew that there is much more to robotics then just robots? Yes, we love building our robots, working late with friends, the adrenaline rush that comes with VEX Robotics –and there is a lot more to it. For some of us, VEX is a platform to apply our abilities, for others it is an inspired purpose to help express our passion. Members of our 6007X Quantum Flux / Rolling Robots team have gone from being bullied, unconfident, and shy to becoming empowered more than they ever imagined. VEX Robotics has impacted each of our lives in unique,...

Read more
---