Recycling Online Challenge Sponsored by FUTURE Foundation
Entries
With ten years of VRC events and competitions, we know there are a great deal of old game elements out there. We would like to challenge teams to look in storage rooms, closets, and boxes to find previously used stars, Skyrise pieces, cubes, balls, etc. Take some time to think of a creative plan to give old VRC game objects a new purpose. Consider how you can make something to assist a teacher or students in a classroom, or perhaps something that can make simple tasks around the home or office a little easier. For example, we constructed a working floor lamp out of the Skyrise pieces while we were developing this challenge!
Finalists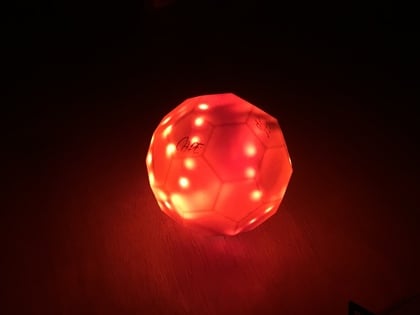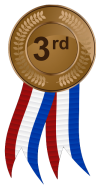 Young kids don't sleep through the night. They are always waking up in search of a glass of water or to use the bathroom. It's not safe to wander in the dark and a light switch can be hard to find and may disrupt another's sleep. With this set of problems in mind, 56C designed the Bucky Bright.
Parts List:
Red Vex BuckyBall

Skyrise Post Holder

3...

Read more
---
---
We have made this water filter to help those who don't have access to clean water. This was thought of because of all the natural disasters going on in California and in other places all around the world. This was make from Starstruck, Nothing But Net, and Skyrise pieces.
Read more
---
We created a recycling bin out of materials from: Skyrise, Nothing but Net, and Starstruck (all 3 years our team has competed). It is almost entirely made of VEX parts, and was very fun to put together! This bin can hold almost anything, from recycling, trash, or even this year's game pieces! What a better way to be reminded to recycle than to put your recycling in a bin made from recycled materials.
We set this up in different areas in our school, and encouraged students to use it for their paper recycling.
Read more
---
This is team 3050B's
Recycling Online Challenge Sponsored by FUTURE Foundation
Read more
---
We are going to state, and homecoming. This picture was taken after our first robotics tournament, where we lost in semi-finals but won the excellence award. I, Jesse Sanchez, decided to invite Yailin Chavez to homecoming but, I wanted to do ask her out where we first met which was robotics. So although you cannot see the video, Yailin went up to receive the reward that is when we drove the robot with the poster so when the moment she turned around to face us with the award she saw the robot raised with the poster hanging. She said yes to the invitation.
Read more
---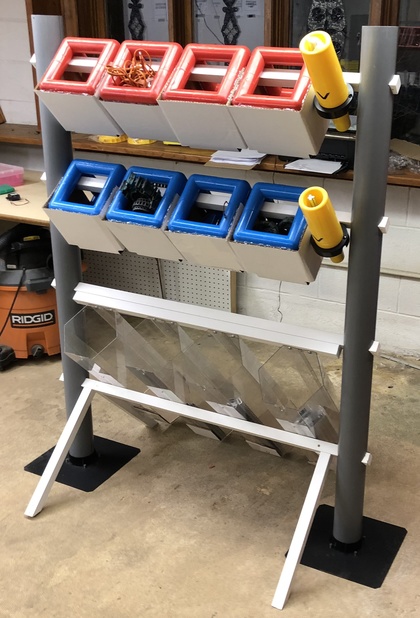 Being a part of the VEXMEN, the largest Vex club in the world, we have a large supply of parts. The mass supply can be difficult to keep organized, especially since storage and shelving units can be so expensive. To help keep our parts organized, we created a storage unit out of old VRC game elements.
Read more
---
---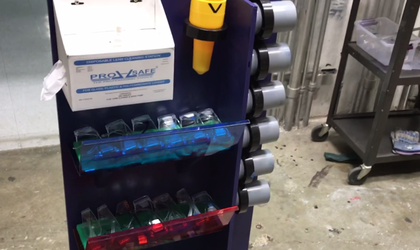 This is a storage for safety glasses for Team 1138's machine shop, equiped with an easy access section to grab safety glasses from around the corner so people would not have to walk into a room with active machinery without proper protection, or wait for all the machines to be inactive to enter and grab safety glasses. This also is an easy to find, organized shelf, even with bean bags cushions for the glasses to lay face down on so that they don't get scratched.
Read more
---
For this year's VEX Robotics Online Recycling Challenge, our team decided to use Starstruck game pieces to create a stool sized for our classroom tables.
Read more
---
Our team made a bookshelf out of Sack Attack goals, Skyrise posts, and Toss Up barrier pipes.
Read more
---
---
---